1 minute read / Mar 5, 2021 / customer success /saas /startups /
How Much is 20% More NDR Worth to Your SaaS Startup?
A 20% delta in net dollar retention (NDR) may not seem like much, just a trifle, but make no mistake, it's massive. In preparing for a presentation at next week's Saastr Build conference, I reviewed this S-1 analysis for DataDog that I had published a few years ago.
It shows the difference in the net dollar retention across three competitors in the same space, Application Performance Monitoring: DataDog, New Relic, and AppDynamics.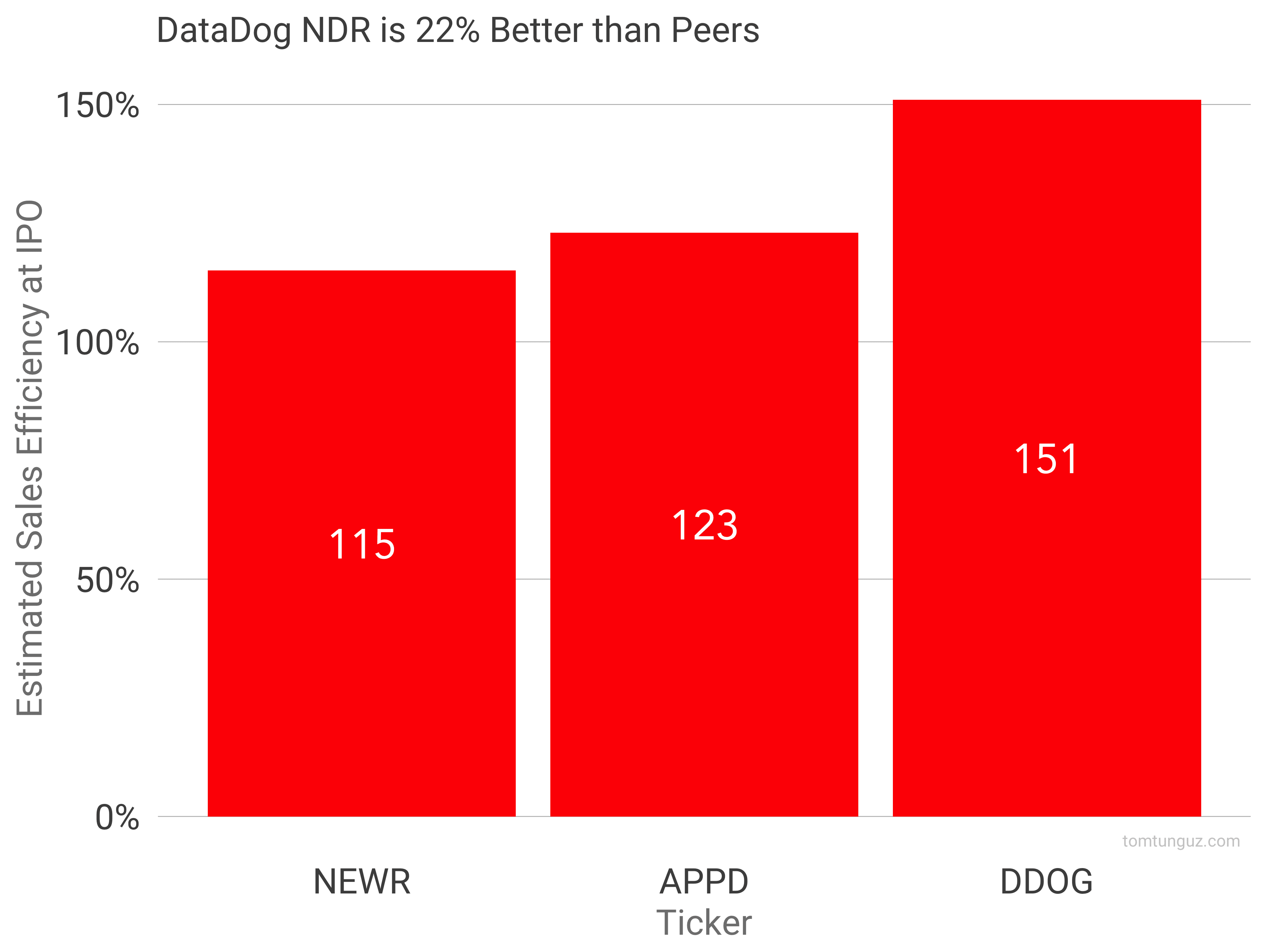 At the time of IPO, DataDog charted 151% NDR compared to 123% for AppDynamics and 115% at NewRelic. That may not seem like a big difference. But it is. Let me show you why.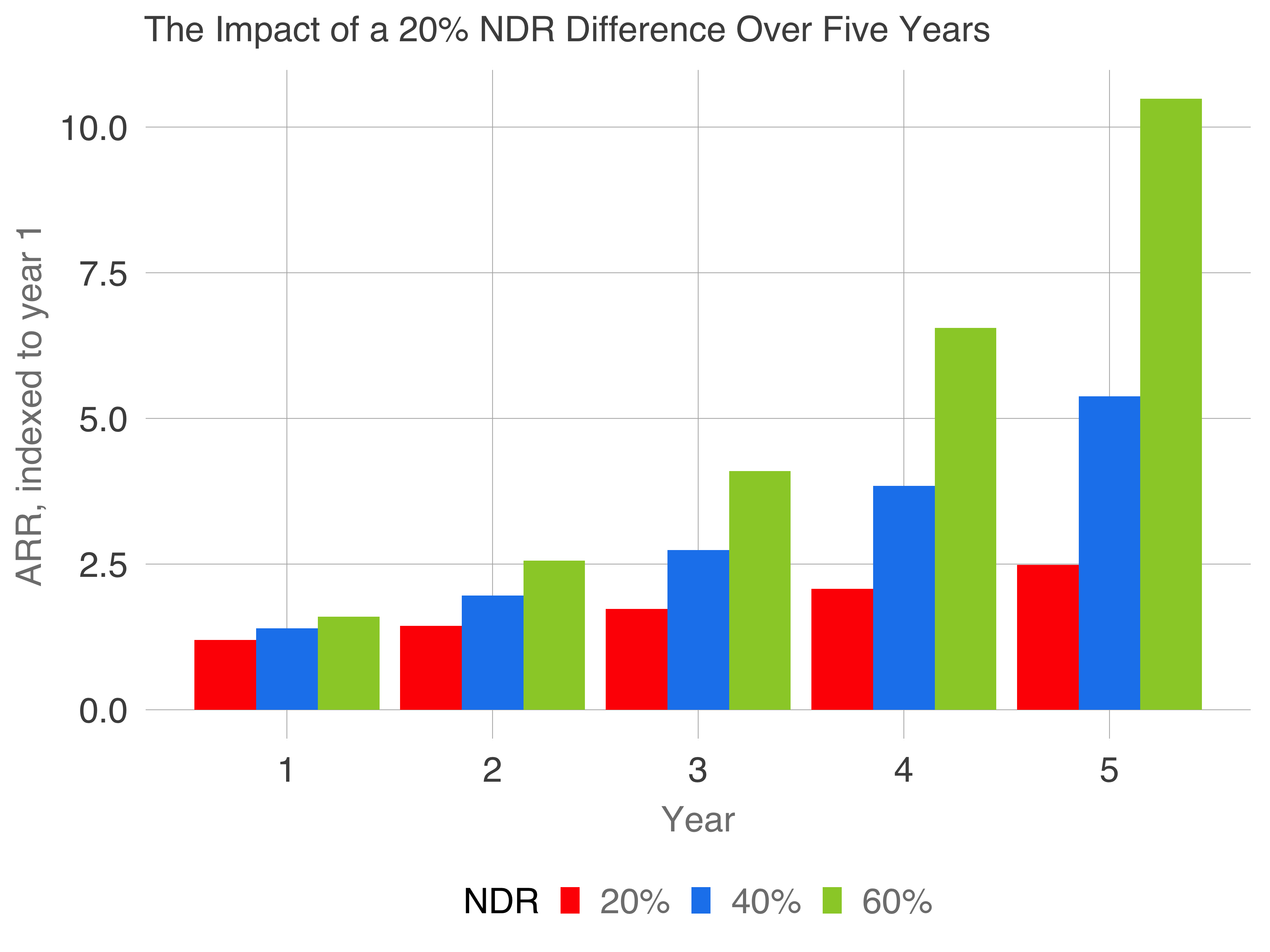 Imagine three companies: one at 120% NDR, one at 140% NDR and the last at 160% NDR. In five years, assuming all else is equal, how much bigger is the last company than the first?
The answer is 4.2x - four times bigger! And 1.9x bigger than the company with 120% NDR.
Each marginal 20% of NDR is a doubling of company ARR in 5 years.
---
Read More: