2 minute read / May 2, 2016 /
Is the 2016 Economy a Risk to SaaS Companies?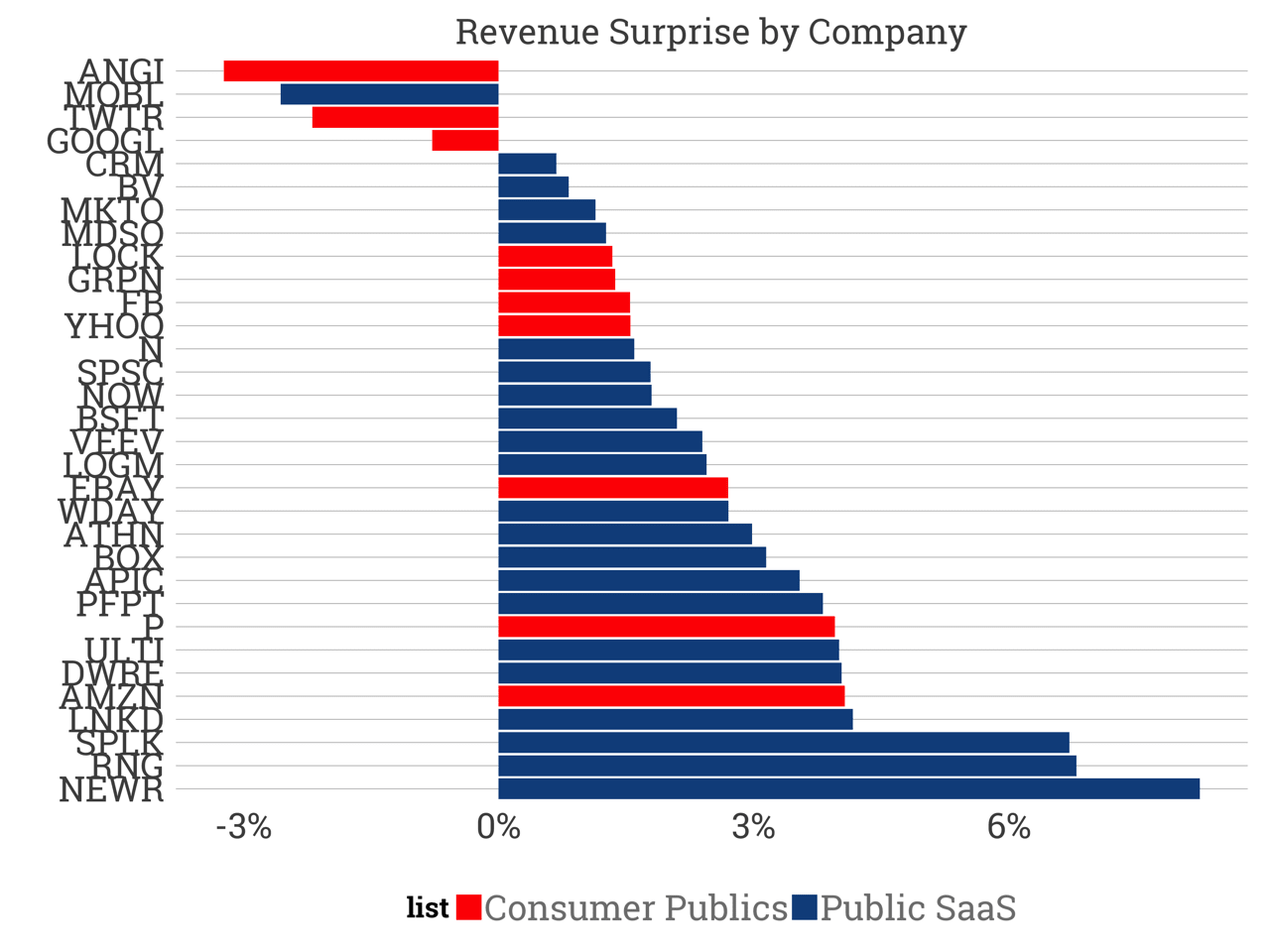 It is an election year. The Federal Reserve has changed its interest rate hike plan. Venture financing has slowed by upwards of 15% in the first quarter. Q1 GDP growth fell to 0.5% from 1.4% in Q4. How much have all these factors impacted SaaS companies? Are buyers purchasing less software?
Each quarter, publicly traded companies release two key figures: revenue per share and earnings-per-share. Wall Street analysts forecast these figures based upon company plans and their own research. The difference between the median Wall Street estimate and the actual figure provided by the company is called revenue/earnings surprise.
If buyers suddenly decided no longer to spend, then, many public companies would report lower revenue per share and lower earnings-per-share - negative surprise.
The chart above depicts revenue surprise for a basket of publicly traded consumer and software companies. Consumer companies are red and software companies are blue. Only four companies out of this basket reported negative revenue surprise. Most companies exceeded their median estimates. New Relic, RingCentral, Splunk and LinkedIn all reported greater than 4% better revenue than forecasted by Wall Street analysts.
On the whole, a super-majority of these businesses exceeded their forecasts. This means their businesses are relatively predictable, and buyers are continuing to purchase software according to internal models.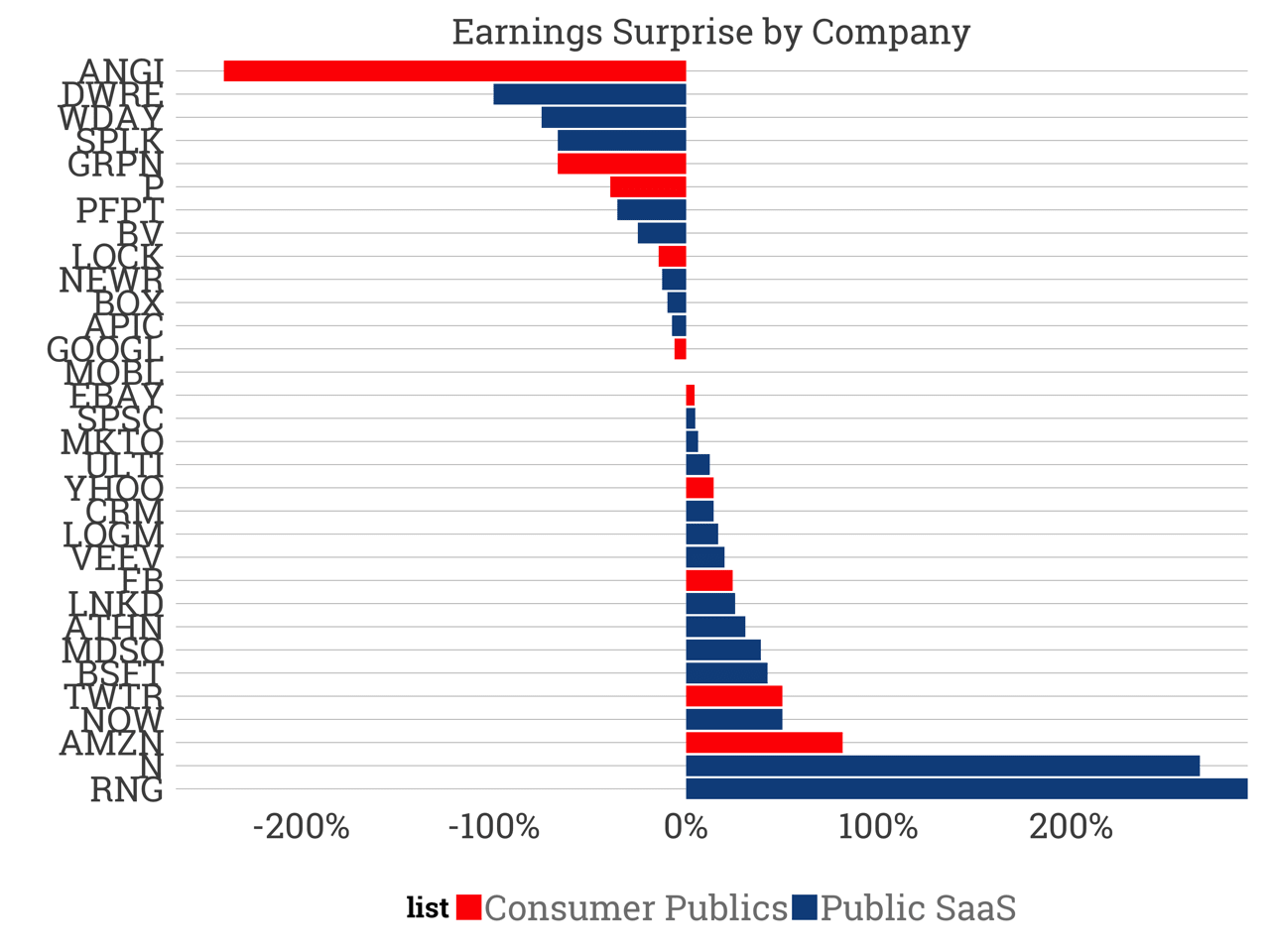 Earnings-per-share surprise is a bit more variable then revenue per share surprise. Stock-based compensation, unexpected operating costs, and other factors can impact the earnings-per-share surprise, more often negatively and positively.
Here, the data is more balanced, with just a slight majority of companies reporting positive earnings per share surprise.
Though externalities perturb the US and global economies from externalities, these companies continue to demonstrate an ability to predict their businesses effectively, indicating that at least through Q1, the selling and buying environment for software has not changed materially.
---
Read More: