1 minute read / Jul 1, 2020 / office hours /
Office Hours with Adam FitzGerald, Hashicorp, on Developer Evangelism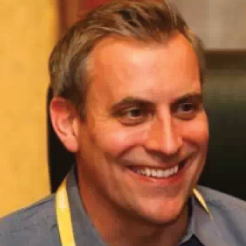 On Wednesday, July 15th at 10 AM PT, Redpoint Office Hours will welcome Adam FitzGerald, the VP of Developer Relations at HashiCorp. Prior to HashiCorp Adam was the Head of Worldwide Developer Marketing at AWS and held senior positions at Pivotal, VMware, and SpringSource. With two decades of experience, Adam is well-versed in developer evangelism. My partner Astasia Myers will be leading the discussion. She writes often on topics like these on our blog Memory Leak.
During the conversation, we'll talk about how to build and scale developer advocacy teams, develop the right portfolio of evangelism approaches at every stage of the business, and measure their success. We'll also answer questions from the audience.
This office hours will be a virtual event. Since we may not have capacity constraints, we'll try to accept all who sign up. We will collect questions from participants beforehand and ask them during the session.
If you're interested in attending, please apply here before Wednesday, July 8th. If you're accepted, you will receive a registration email confirmation on July 9th.
We look forward to welcoming Adam and all of our audience, and look forward to a great conversation. We're starting to expand the scope of Office Hours, so look for more from us in the future.
---
Read More: