2 minute read / Feb 3, 2021 / management /office hours /
How to Be a Great COO: Lessons Learned Leading a Unicorn to Success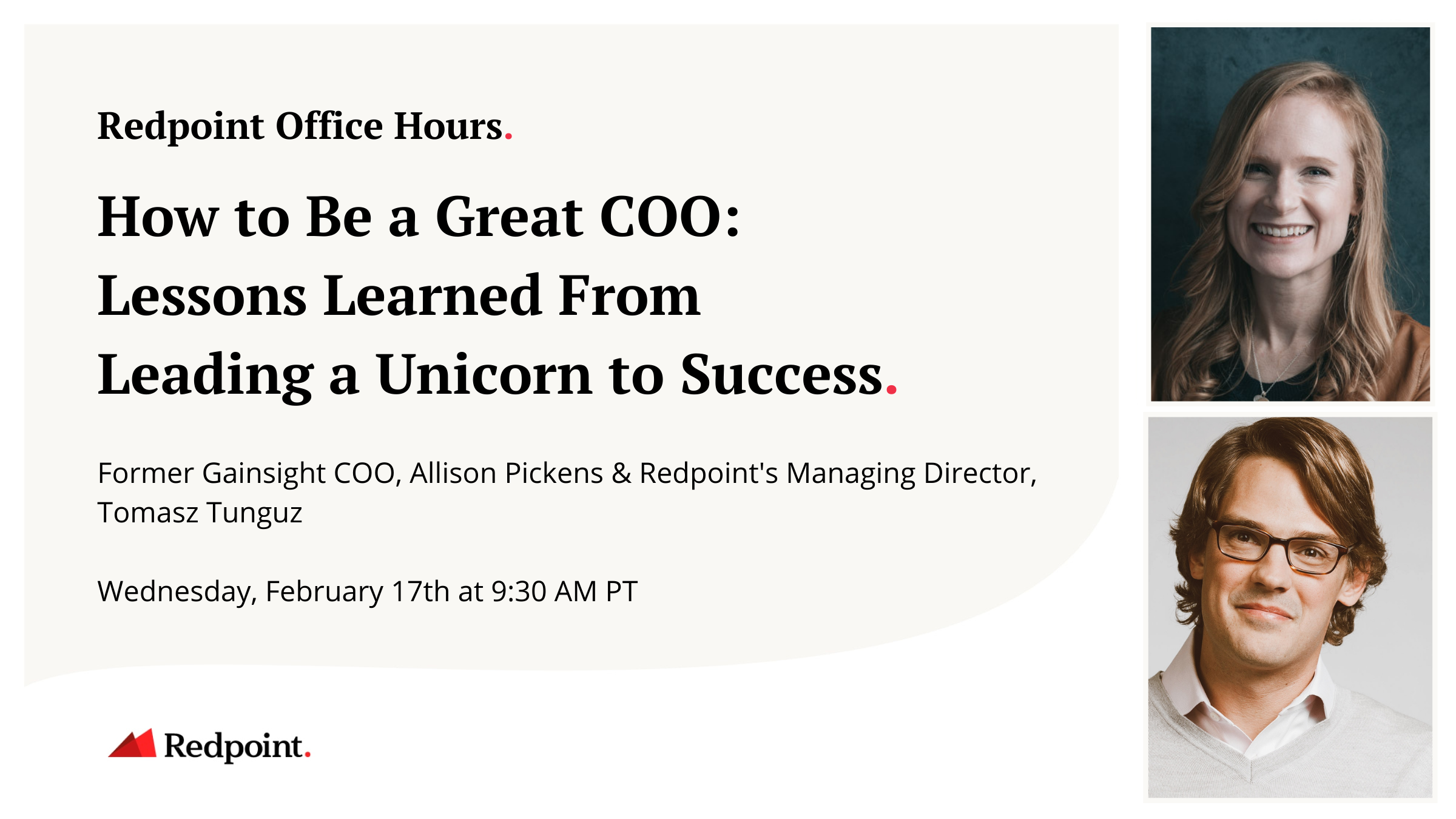 On Wednesday, February 17th at 9:30 AM PT, Redpoint Office Hours will host Allison Pickens, the former COO of Gainsight and one of Fortune's Most Powerful Women. Throughout her time there, she scaled the SaaS company from $1M ARR to pre- IPO, along the way, creating the category of customer success software, and paving the way for Gainsight's $1.1B sale. Today, she advises and invests in companies on these topics and others.
Allison is an incredible builder of teams. She's written extensively on the topic and co-authored a book The Customer Success Economy.
In addition to talking about the evolution of customer success, Allison and I will talk about the COO role. COOs have become more common in management teams as ways for founders & CEOs to build the management team to scale a business. In conversations with management teams, the concept of a COO remains murky. In this conversation, we'll clarify the COO, talking about topics like:
What does a great COO do? How does the role work with the CEO?
Should you hire a COO for your startup? If so, at what stage?
How you should you go about recruiting the right person?
If you're interested to attend, please register by Wednesday, Feb 10. Please submit questions ahead of time. I'll weave them into the conversation. As always, we reserve 15 minutes at the end for the audience to ask questions live.
Looking forward to the conversation with Allison, and answering your questions on the topics of COOs, Customer Success, and category creation.
---
Read More: