2 minute read / Aug 25, 2023 / product /
Around the World in 21 Days
Aakash Gupta published Product Requirements Documents (PRDs): A Modern Guide.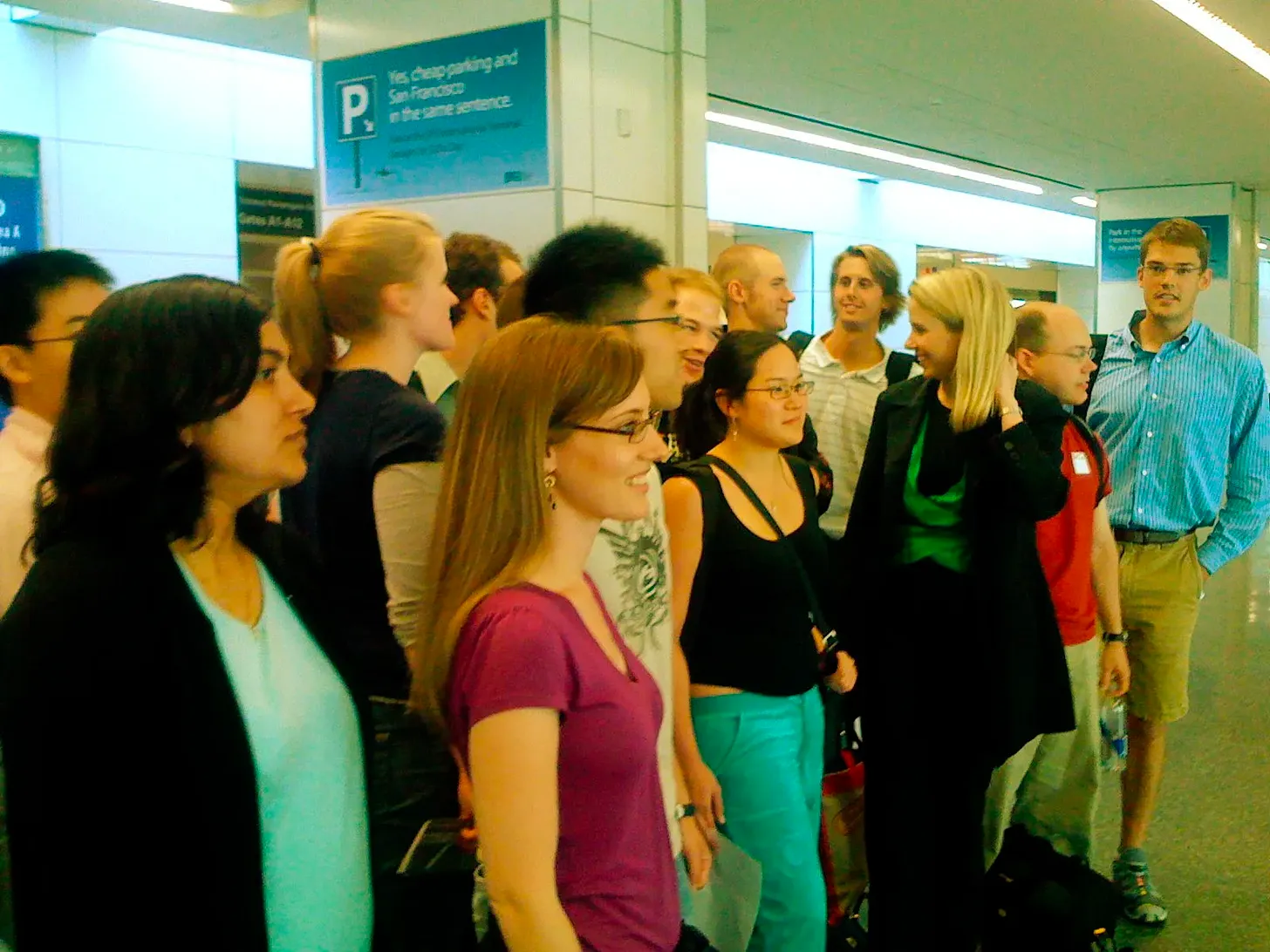 credit: Wired
There at the top of the post is a photo of the 2007 APM class, coincidentally my class (I'm there on the right), departing San Francisco for a trip that would take us to Tokyo, Beijing, Bangkok, Bangalore & Tel Aviv. Steven Levy, a reporter, traveled with us & documented the trip.
I remember landing in Tokyo, paying for the subway with a mobile phone system called Oyster, just a few weeks after the first iPhone launched. Today, that's quotidian for millions, but not sixteen years ago.
We landed in Beijing at the dawn of the superapp & a few weeks before the Olympics. A generation of users had skipped PCs, preferring to navigate, pay, chat, & do business on a single app.
I watched users in the UX lab : I never thought to ask the question, how does a Chinese user input text for the character alphabet? Predictive text systems were clunky so voice messages were far more popular for this reason.
Bangkok, the shortest stop, offered us mangosteens, a fruit I had longed to try for many years, & tuktuks.
In India, the Internet's synapses hadn't yet reached many parts of the country, especially rural, but it had upended fishing markets. Fishermen received SMS messages directing them to the markets yielding the best prices for their catch.
I trialed a Segway in the Tel Aviv office & we wondered if sidewalks would evolve to accommodate flocks of them. Arabic & Hebrew languages are read right-to-left, which at the time, required significant work to support in the ads product I managed.
Those 21 days changed the way I viewed technology. The future is here, it just isn't equally distributed. Some places were more advanced, others less so.
Tokyo felt of the future, China had skipped the PC, India's villages operated on SMS, & the Middle Eastern writing orientation - all of them opened my eyes to how the world may feel homogeneous from a PM's Macbook Air in Mountain View, but was many users' reality was richly nuanced - something I only understood in the field.
I've never forgotten the stark difference between my expectations of the way people use technology & the way they actually do. I'm grateful for that extraordinary experience with a wonderful group of people.
If you have a chance to visit your users or customers, leap for it. It will open your eyes.
---
Read More: