1 minute read / Jul 29, 2022 / fundraising /financials /startups /
How Much Should You Expect Your Startup to Slow in 2022? About 21%.
AWS announced earnings earlier today and reported 33% growth. That concludes this quarter's IaaS earnings scorecard reports & provides us a complete picture of the infrastructure buyer's index.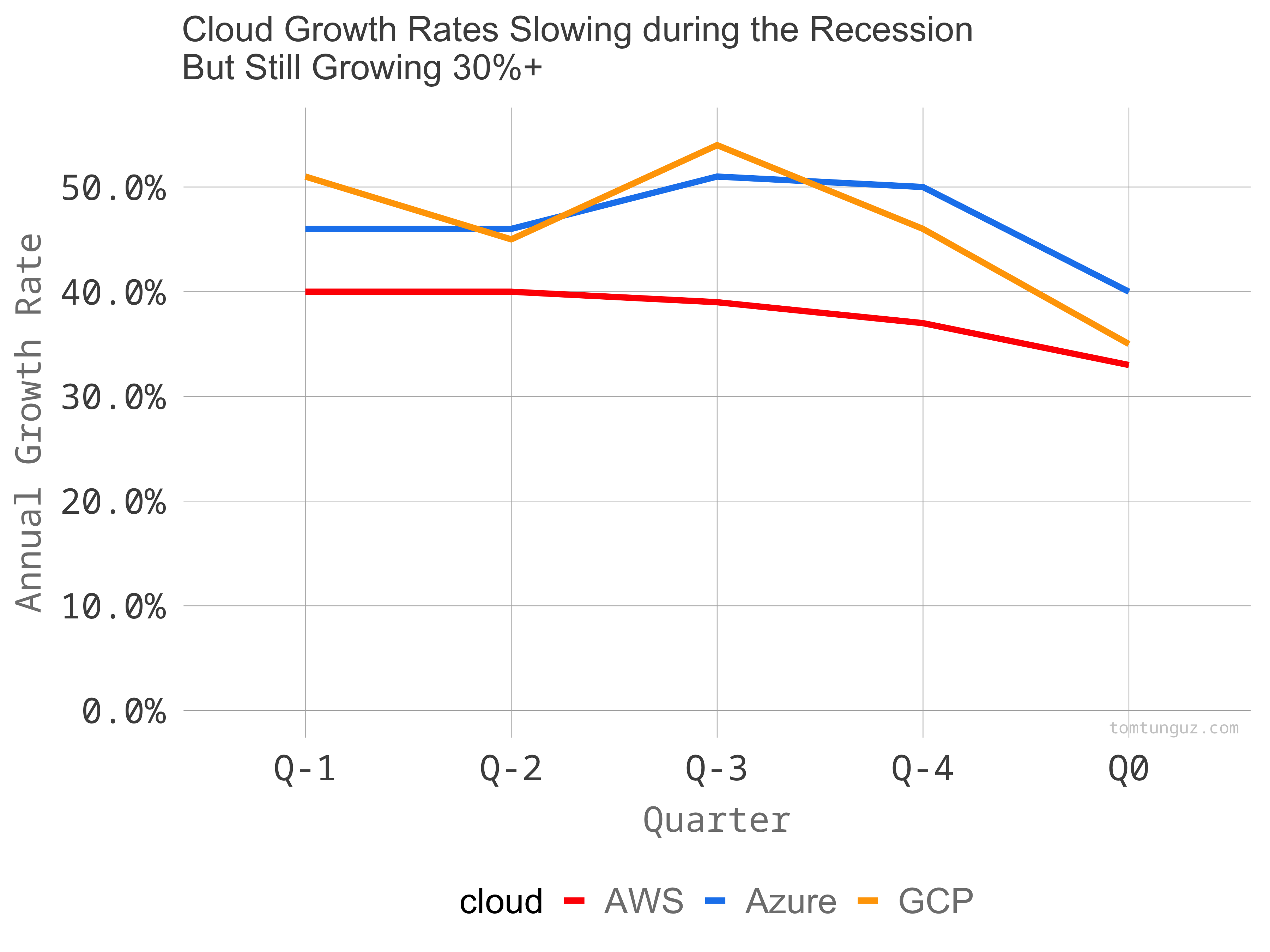 AWS's growth rate is the slowest of the three largest public infrastructure clouds. With about 39% market share, AWS reigns supreme as the largest provider. Larger businesses face more daunting challenges sustaining higher growth rates, so AWS numbers are expected.
GCP reported 37% growth & Microsoft 40%.
| Cloud | Q/Q Growth Rate Change |
| --- | --- |
| Azure | -13% |
| GCP | -31% |
| AWS | -18% |
All three businesses reported a decline in their growth rates. On average, these business units recorded a 21% decline in growth rate.
Earlier this year, founders estimated a 30% ARR drop in their businesses. Results from these clouds suggest the market isn't as soft as the 30% estimate - at least not yet.
The 21% decline should provide founders an input into their forecasts for the remaining two quarters of 2022, especially infrastructure startups.
Anticipate at least a 21% decline in growth rate for your base plan.
---
Read More: