2 minute read / Jan 12, 2015 / marketing /saas /sales /
The Sales Motions of B2C2B Companies
After writing about B2C2B companies last week, I received a lot of great comments about the differences between the B2C2B models, particularly the sales models after a company has acquired the initial Consumers.
These are three sales models I've observed B2C2B companies use to convert the initial momentum with consumers into dollars.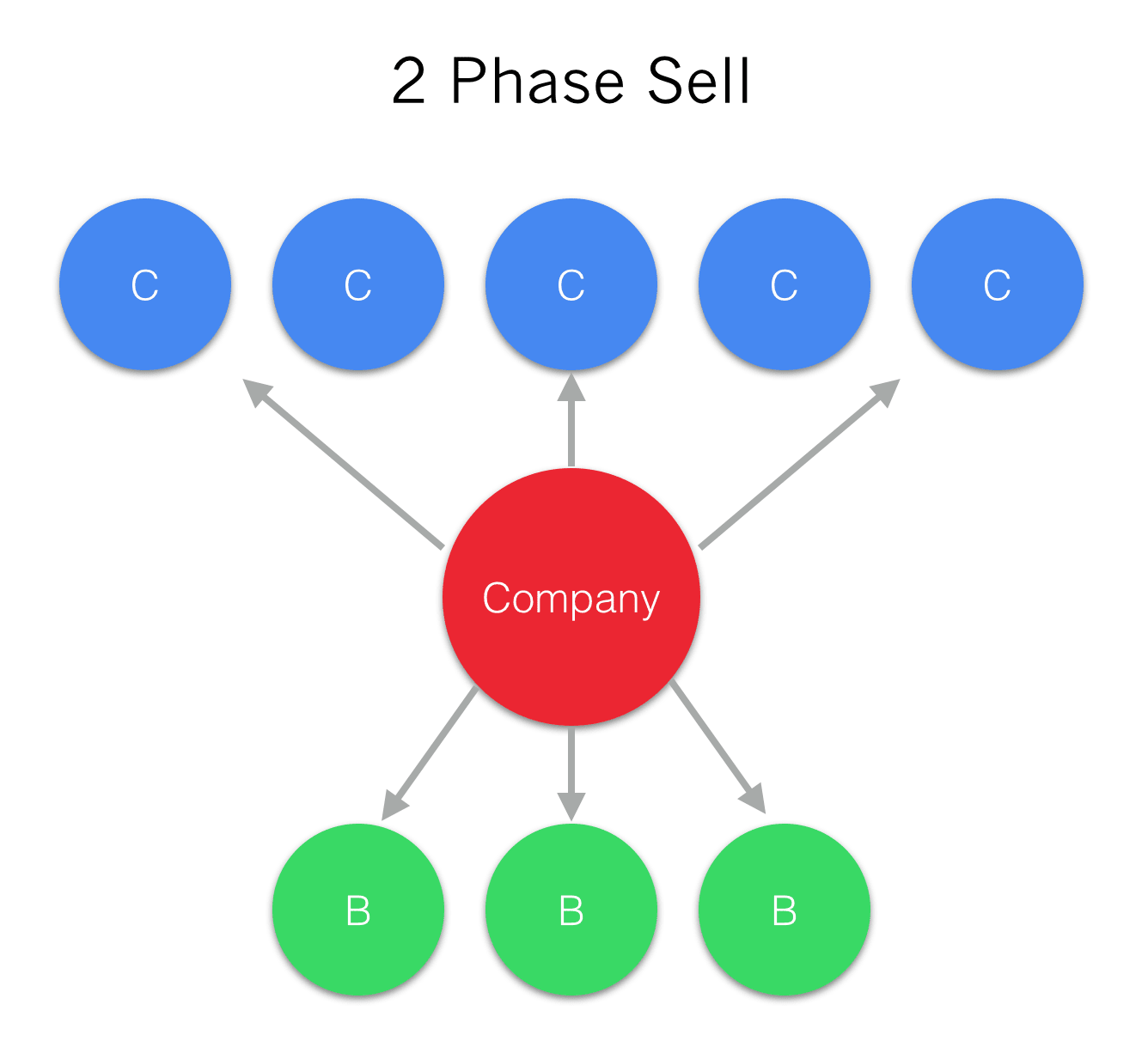 The first sales model is the 2 Phase Sell. LinkedIn and Duolingo employ this. LinkedIn attracts large number of consumers with a place to find jobs and post resumes. Then LinkedIn sells recruiters (and others) access to this data. The B2C2B sales movement involves using the consumer data to create a valuable data asset which is sold to someone else. Duolingo is a free language learning mobile application that asks language learners to translate sentences. These sentences are actually provided to Duolingo by big internet sites, who pay Duolingo to translate their pages into other languages, through the work of these language learners.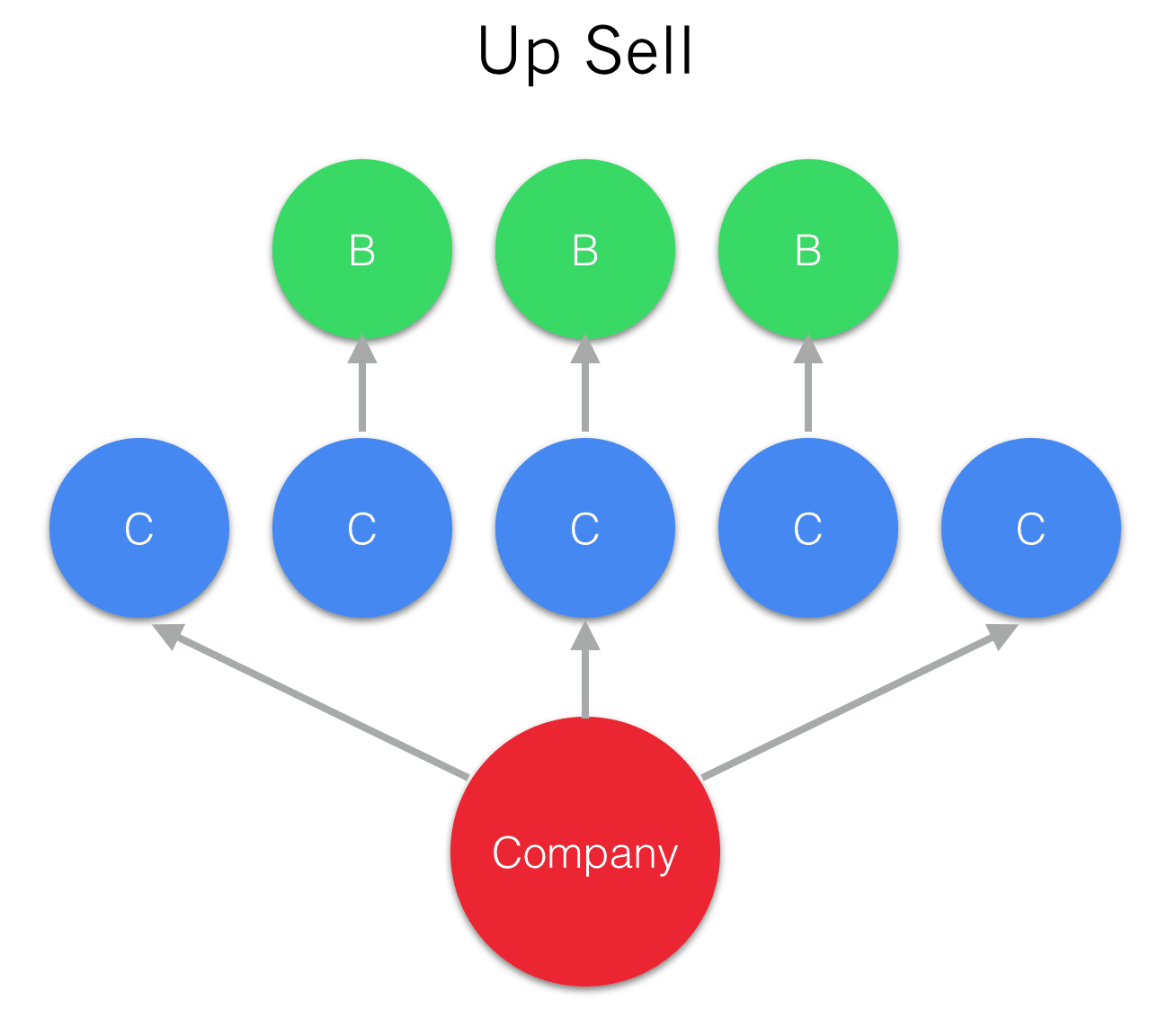 The second sales model is the Up Sell. Employed by Expensify, Yammer, Slack, Tableau and many others, the Up Sell model attracts employees to use the product because it's easier to use or improves their productivity in a meaningful way. The social proof of all these employees already using these products informs and fuels a sales process to convert a larger fraction of the company to convert to paid.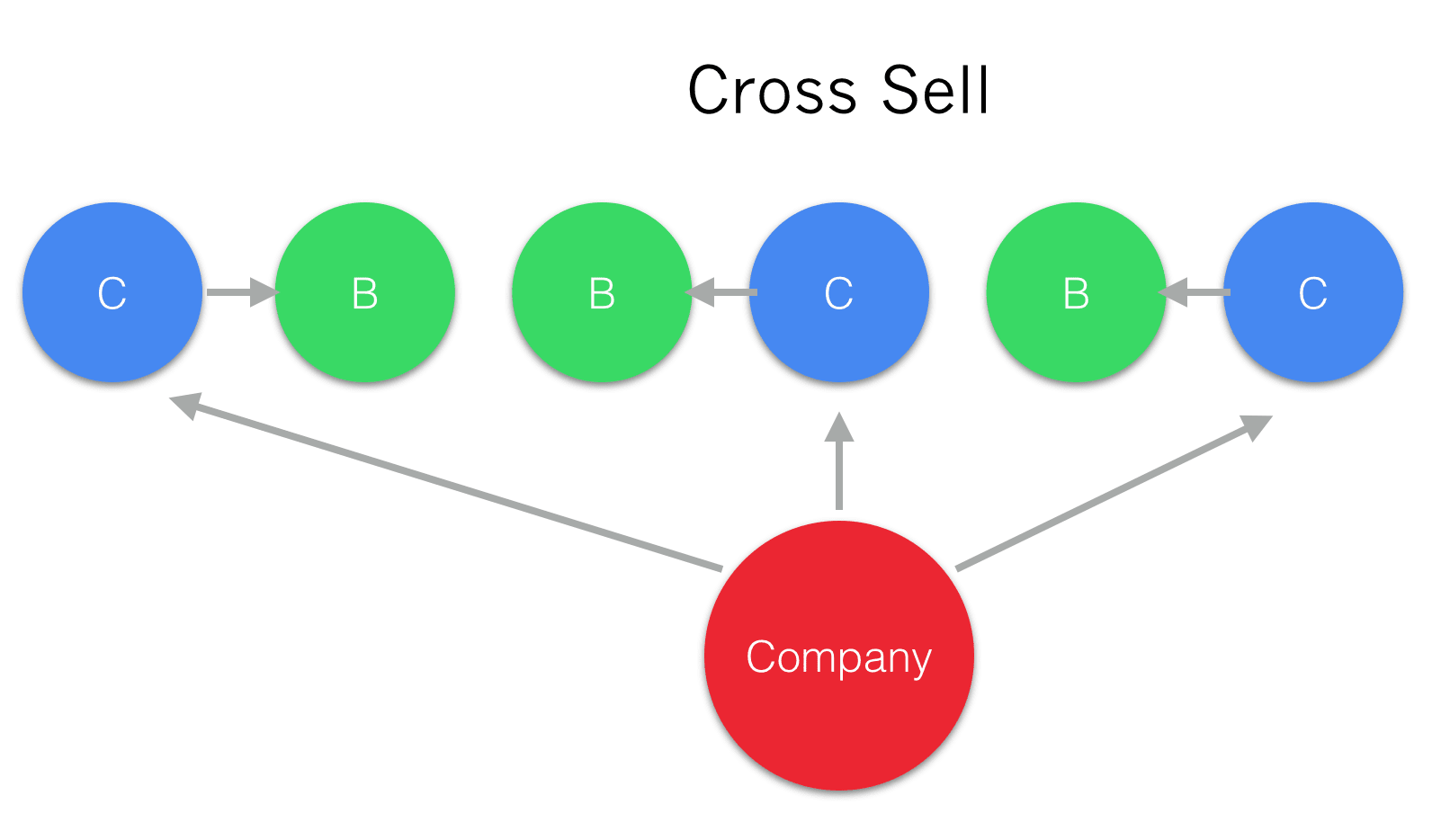 The third sales model is the cross-sell model, which is often used by companies B2D2B companies - those who target developers as their advocates. Companies like Heroku, Pantheon, Parse and others attract developers to use their products because these platforms eliminate complexity and decrease time to deployment of the product. Developers employ these platforms to create products that often serve the needs of the marketing and product or other internal teams. Developers make the selection and often another team within the company foots the bill.
These models are simplifications of the way B2C2B companies generate revenue, but I think they're useful frameworks for planning a startup's go-to-market.
---
Read More: