2 minute read / Oct 3, 2022 / fundraising /startups /data analysis /
Just How Troubled is the Bay Area Startup Scene?
There's a prevailing narrative that the health of the Bay Area startup ecosystem faces challenges. San Francisco's share of startup rounds by count has fallen from its perch ten years ago. But that's not the full story.
In 2021, San Francisco Bay Area startups raised $126b. In 2019, US startups raised $126.4b. In the span of two years, a region's startups raised as much capital as all of the US.
During this same period, the US venture industry grew 41x from $8.8b to $360b invested per year.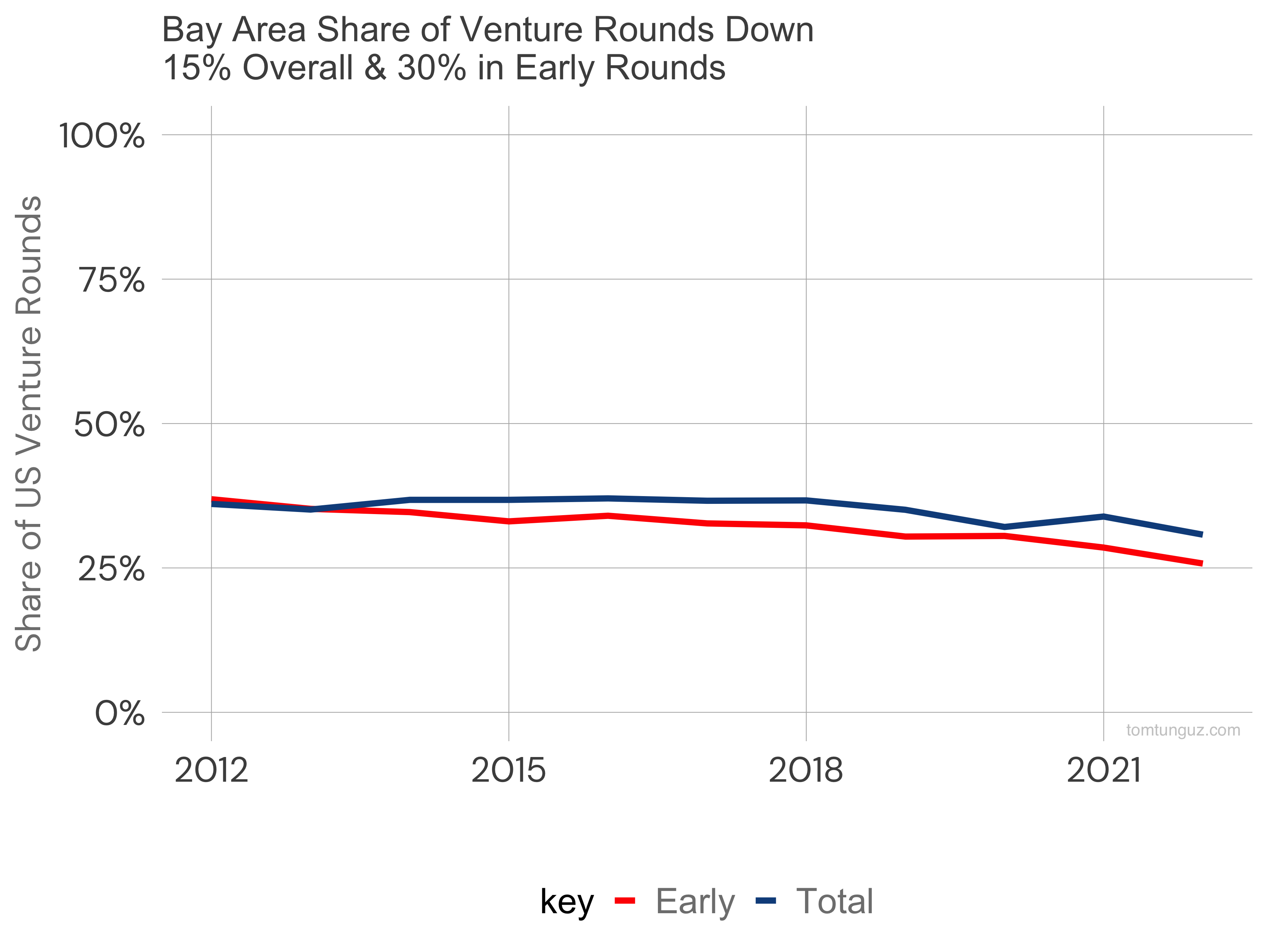 It is true that across all stages, SF's share of venture rounds has fallen 15%. In Series Seed, A, & B rounds, the deficit measures 30%. One might conclude other geographies have siphoned San Francisco's dollars.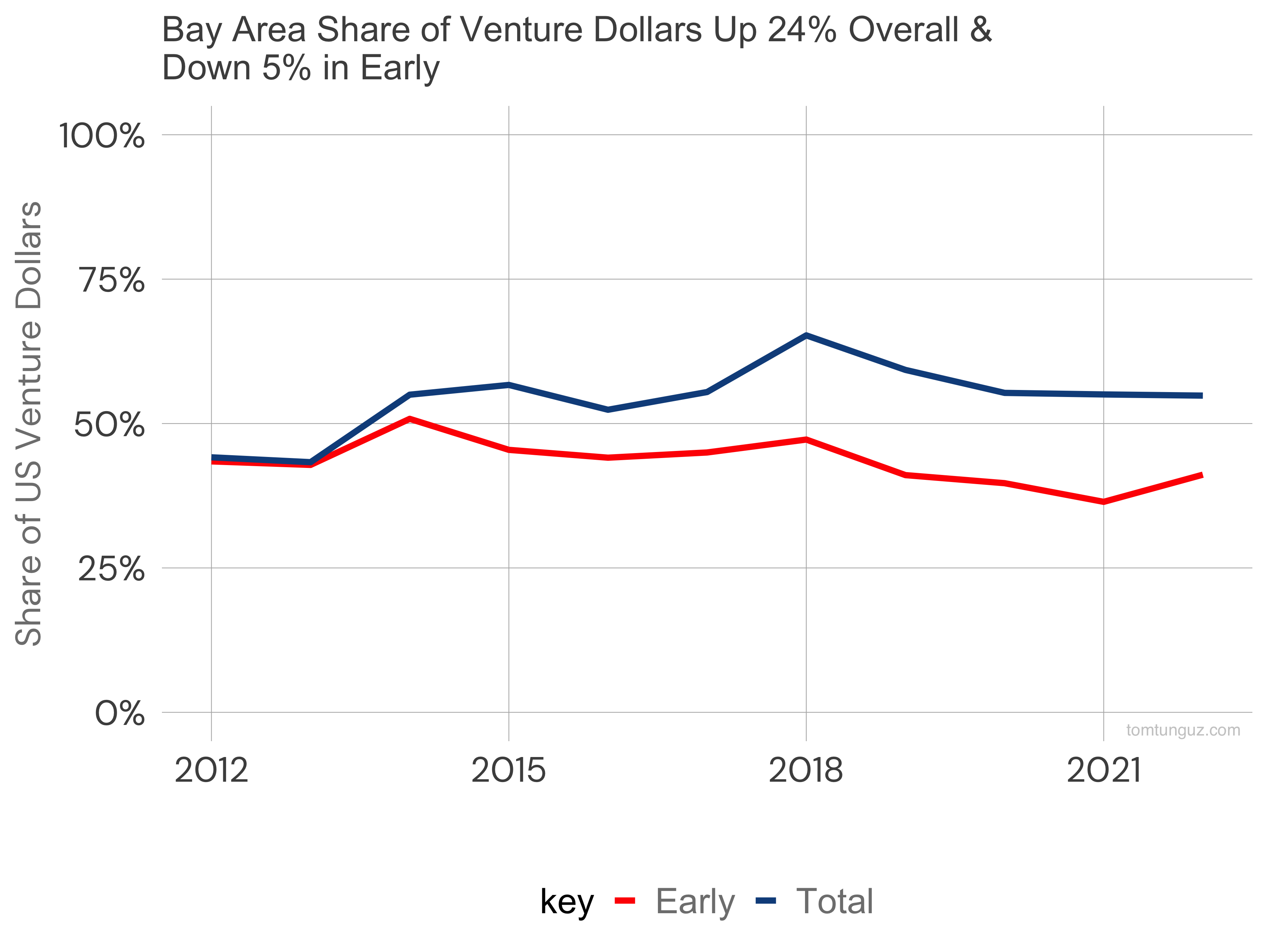 In dollar terms, San Francisco's stake of the early US venture market eked 5% lower than 10 years ago.
But, 2022 saw a swing upwards, reversing a three-year decline. Bay Area startups claimed of 55% total dollars up from 45% in 2012.
The challenge with looking at relative share is we see only one leg of the elephant.
While SF based companies' round share may have declined, the aggregate dollars infused into the Bay Area ecosystem grew from $1.4b per year to $30b-$36b per year.
More financings occur outside San Francisco, but Bay Area companies now raise 2000 to 2500 rounds per year, up from 404. Plus, SF startups raise 26x more capital to grow than a decade ago.
To paint one geography's success as a loss for another manifests a false causality.
It's not that VC dollars have left San Francisco to fuel other geographies. Rather, the massively exothermic venture market has expanded within & beyond San Francisco. Despite the correction in VC this year, $284b of new venture dollars will bolster American startup balance sheets - the second largest year ever, eclipsed only by 2021.
That's something we can all toast to : the health of Startupland broadly.
---
Read More: