1 minute read / Oct 10, 2022 / office hours /marketing /
Office Hours with Carilu Dietrich - Marketing for Hypergrowth Companies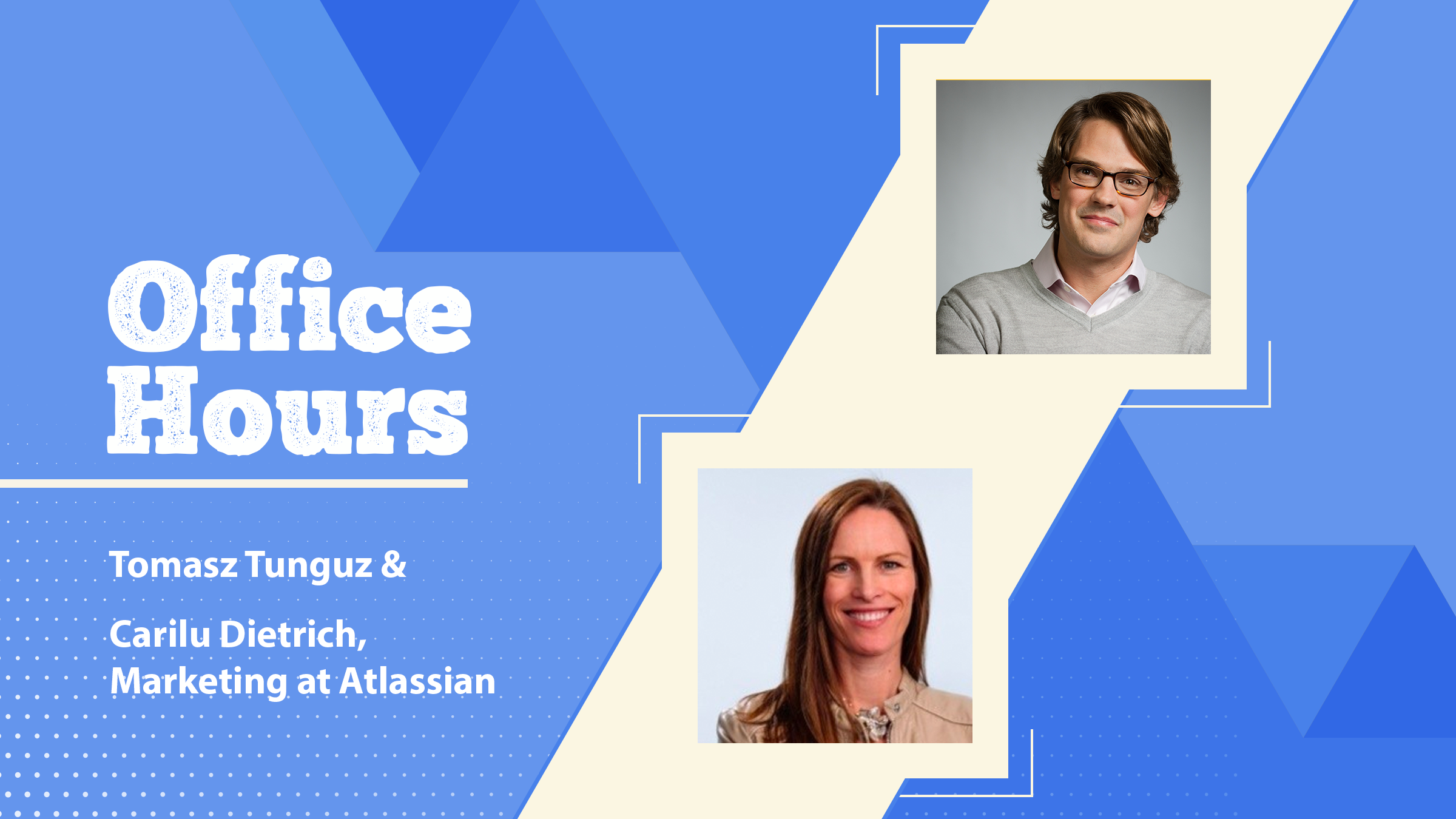 On October 18th at 10am Pacific, Office Hours will host Carilu Dietrich. Carilu headed corporate marketing for Atlassian from $150m to $450m in revenue & through their massively successful IPO.
Since then, she's advised Segment, Kong, Miro, Bill.com & 1Password, among many others. Needless to say, her vista across many leading SaaS companies marketing practices is exceptional.
During the Office Hours, we'll discuss:
the role of marketing in PLG motions.
debate the two different ways of trimming marketing spend : better to cut people or programs?
how to develop excellent positioning for a business. When to rebrand a company?
If you're interested to attend, please register here. As always, we will collect questions from participants before the event, weave them into the conversation, and answer live questions at the end of the session.
I look forward to welcoming Carilu to Office Hours!
---
Read More: