2 minute read / Apr 29, 2020 / sales /
Benchmarking Sales Prospecting Volumes, Deal Terms, and Meetings in the Coronavirus Era
How do you benchmark a sales organization in a time like this? This is one of the questions that Jim Benton, CEO of Chorus.ai, answers every day in his Daily Briefings. Using data across 10m telephone calls, Jim highlights how the coronavirus is changing sales team performance. Here are some of the highlights from my reading.
Cold calls are down 67%, while connect rates have fallen by about 10% since January. Discovery calls are down 24%. It's curious that volumes have fallen, given the connect rates have seen such a modest decline.
The risks to deals closing have evolved. Timeline risk, the likelihood a sale drags to a close, has doubled to about 2% of calls. But the more significant risk is employment risk. Conversations discussing layoffs have increased 2.5x to more than 5% of calls. An additional 2% mention hiring freezes.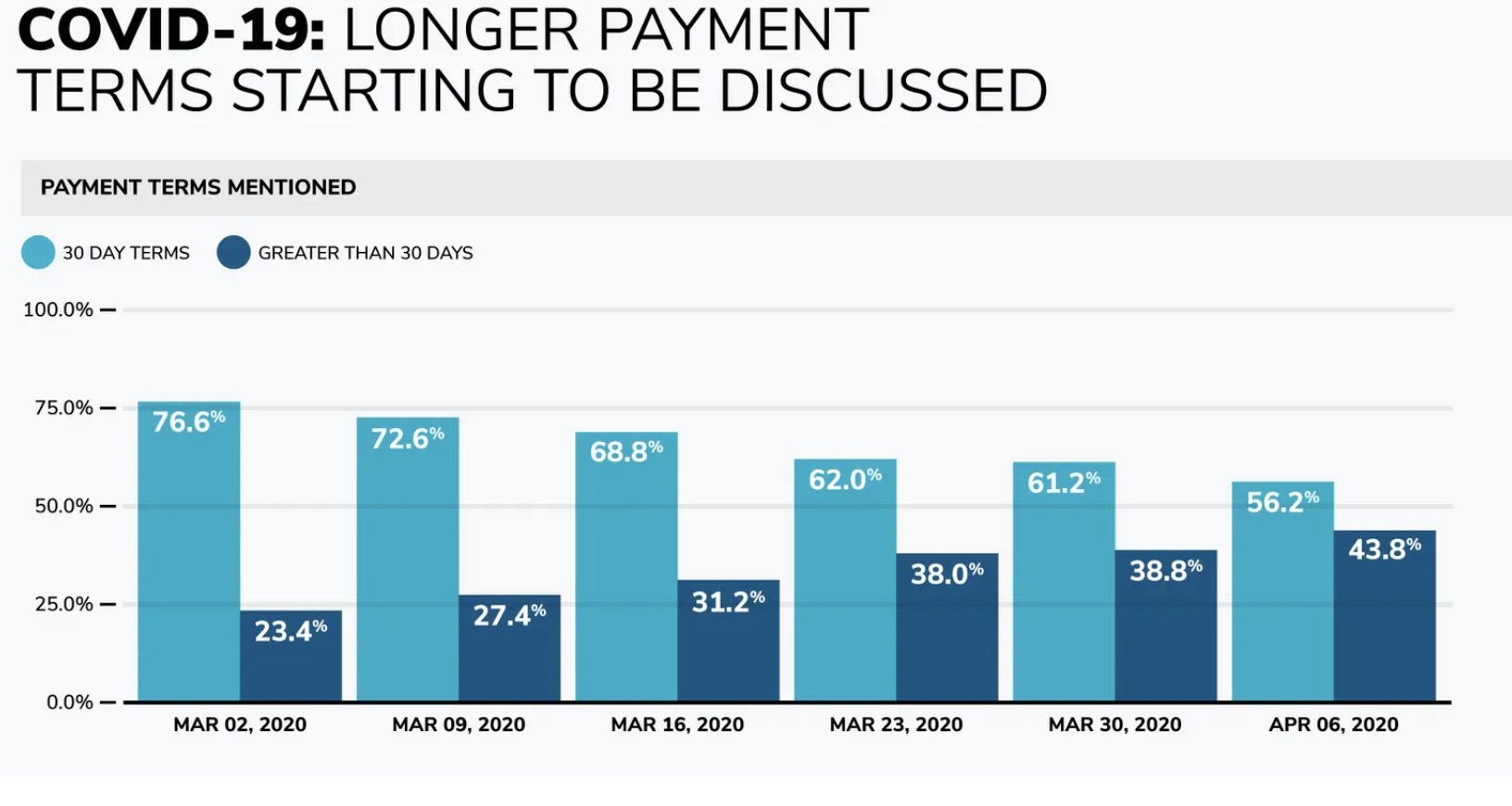 Customers are asking for longer payment terms. In early March, 75% of sales conversations discussed net 30. But as of early April, a roughly equal number of calls request longer than 30 day payment terms.
In a conversation with Greg Holmes, the former CSO of Zoom, Jim discusses the 11% meeting volume drop in March, which has stabilized at those lower levels in April. Curiously, these volume changes are not uniform across the country. New York reported a 2.5% increase, while Utah saw a nearly 20% decline.
If you're interested in how to benchmark your sales team and understand how other sales teams' performance is evolving, take a look at the Chorus Daily Briefing.
---
Read More: