2 minute read / Feb 7, 2017 /
Announcing our Investment in Chorus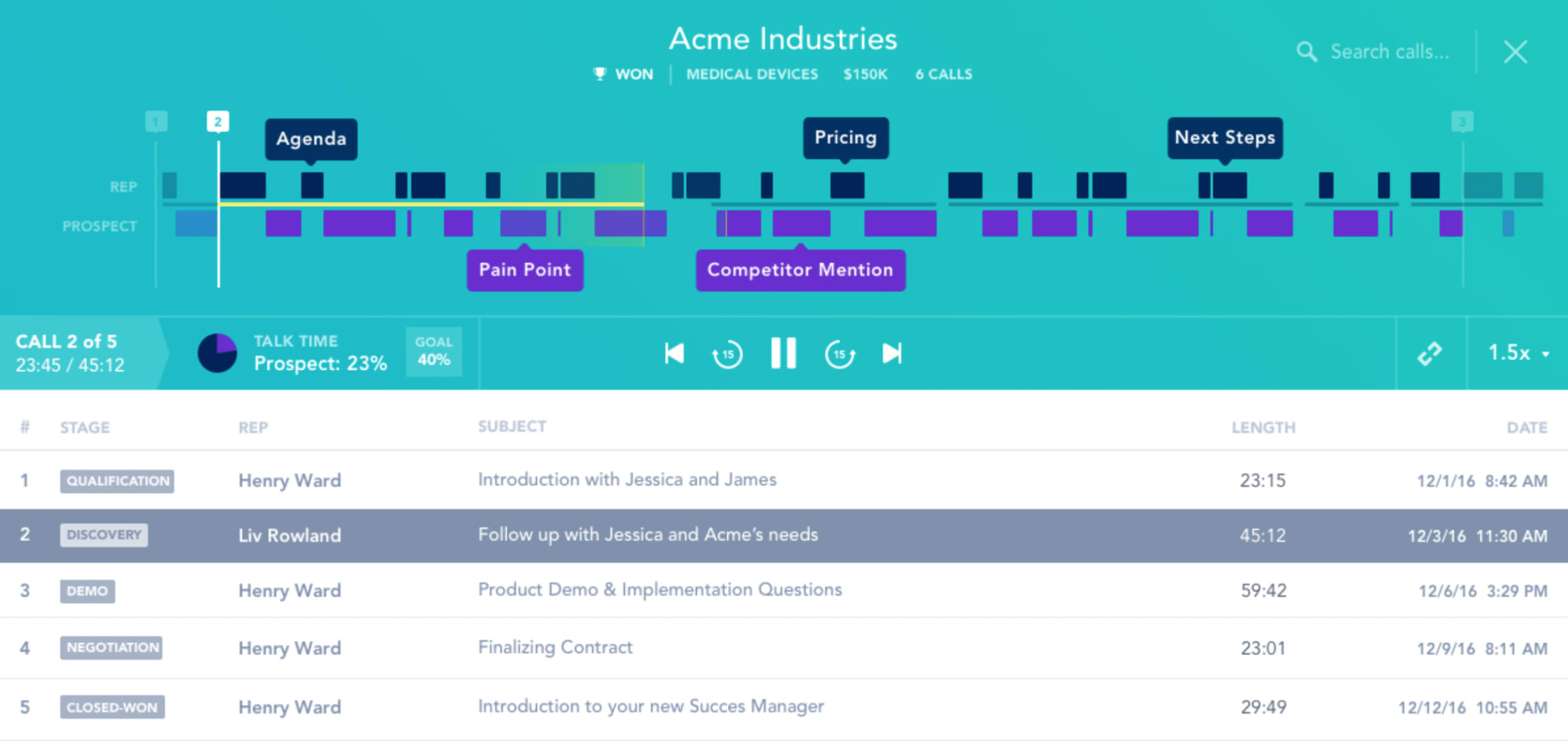 Advances in machine learning are transforming the software world. Two of the most exciting applications of machine learning are speech recognition and natural language processing. After researching the space for more than a year, we are thrilled to announce our investment in and partnership with Chorus, a pioneer in speech analysis for sales.
Chorus has a unique technology that enables it to listen to inside sales phone calls and provide real-time feedback to salespeople while they are speaking on the phone. Chorus provides call transcription, keyword analysis for competitive tracking, among other features. Most important of all, Chorus understands what the best sales people do to close more business, and teaches everyone in a team to sell in that same way.
Chorus CEO Roy Raanani cofounded the company with Dr. Micha Breakstone, an expert in the field. With their team, Roy and Micha will bring speech analysis to millions of account executives and help them beat their numbers more frequently and consistently.
Readers of this blog know that speech recognition has been a personal interest of mine for several years. Most of these blog posts are dictated; same for my emails; and most of Winning with Data. We've reached the point that computers can understand human speech as well as other humans.
Chorus' innovation suddenly unlocks all the insight stored in human conversation, an enormous data set that's almost entirely unleveraged today. The insights from speech analysis will fundamentally shift in the way we will sell, and companies like Marketo and Qualtrics are already benefitting from it.
We're very excited to partner with Roy, Micha, and the Emergence Capital team to bring Chorus' breakthrough product and technology to sales teams.
---
Read More: