2 minute read / May 6, 2014 / startups /fundraising /data analysis /
The Current State of the Consumer Internet Market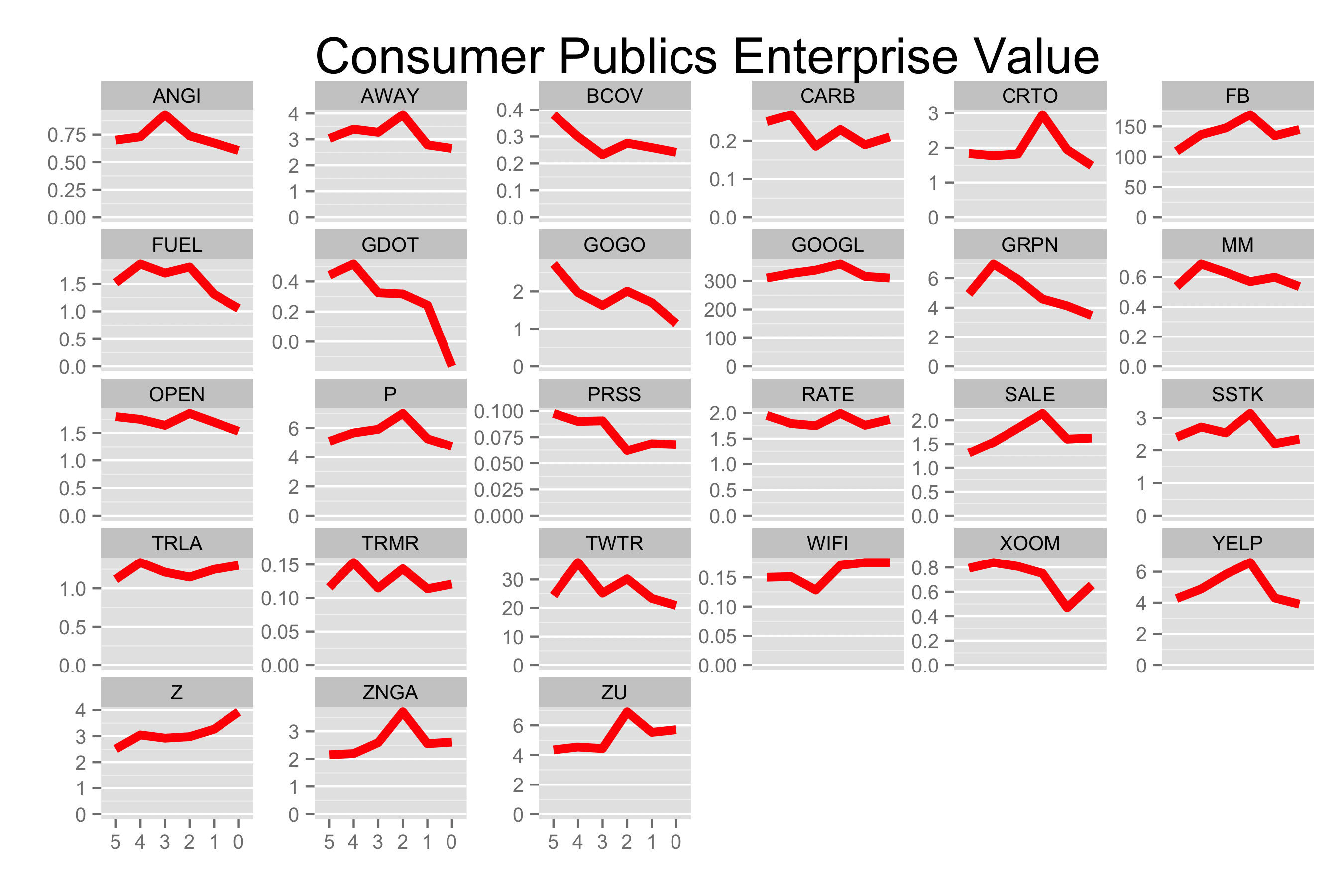 Last week, we reviewed the state of the public SaaS market and observed the average company had lost 33% of its value from their highs. How have newly public consumer companies fared in the same environment and what does that mean for the tech industry broadly?
I created a basket of most of the venture-backed consumer IPOs since 2010 and added bellwethers Facebook and Google. Above is a chart of these companies enterprise value (market cap minus cash) over the past six months. In that time period, the average public consumer company has fallen 25%.
but this fall isn't broadly distributed across categories. i bucketed each of the names into 8 categories: social, real estate, media, gaming, financial, ecommerce, consumer services, and ad tech. social, real estate and gaming have seen the biggest gains, while financial and ad tech companies have suffered the biggest losses.
Social has been powered by Facebook's growth driven by their phenomenal mobile ad success, which is offsetting Twitter's decline. Both Trulia and Zillow have made gains in the public markets, making real estate one of the only two entirely positive categories. Gaming includes only Zynga and traces that stocks growth in the past six months. I didn't include King because the company has too few data points. The financial category suffered because of Green Dot's implosion to negative enterprise value! and also because Xoom has declined in line with the market. BrightCove and RocketFuel have both lost > 25% from their highs and pushed the ad tech category lower.
Below is a chart showing the difference from peak enterprise value by stock. The red line is the median loss across all names. Boingo and Zulily don't show bars because they are currently at their six month highs.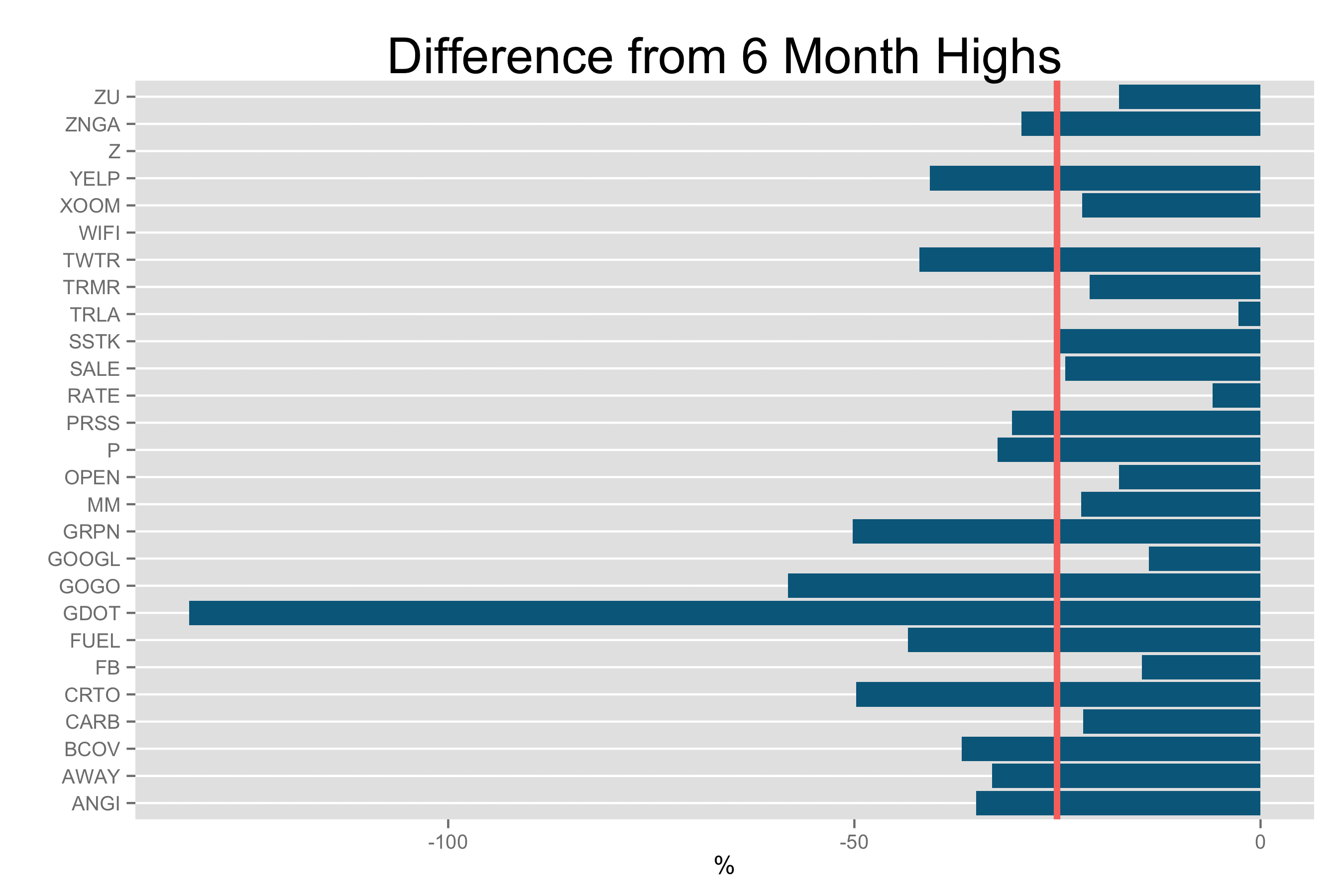 The consumer market hasn't seen as significant compression as the internet names. Part of this difference is the enterprise-value-to-revenue multiples never reached the same highs as SaaS companies. The median EV-to-next-twelve-month revenue multiple across consumer today is 3.5, 30% lower than of the current SaaS market, so there was less room for the stocks to fall.
But there is a correction nonetheless and that correction has impacted different categories of companies differently. Some of these changes are company specific, particularly in the case of the financial sector. But I suspect there are broader themes too: eg, positive ones for real estate and negative ones for ad tech. Overall, we're seeing a broad correction in public tech valuations.
---
Read More: