2 minute read / Aug 23, 2023 / trends /AI /data analysis /
The Dawn of AI : Pricing Power & Profits in NVidia's Business
If we needed another exclamation point on the tremendous growth opportunity, NVidia's earnings punctuated the euphoria with gusto.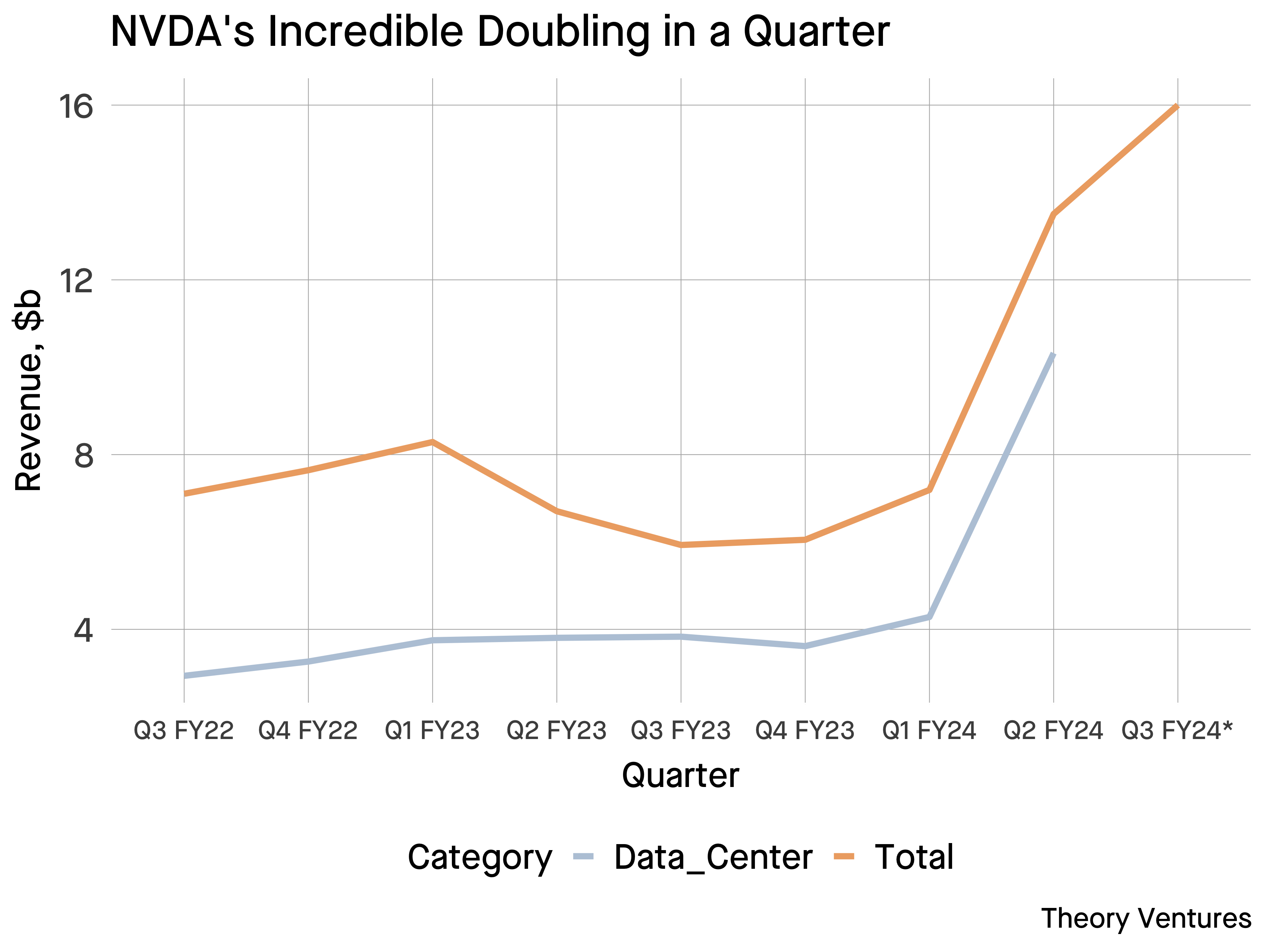 Revenue grew 88% in a quarter, nearly doubling. The company had projected $11b & exceeded projections by $2.5b or 26%.
The Data Center business, which sells to clouds & consumer companies drove nearly all of the growth, surging 141% quarter-over-quarter to $10.3b & nearly 3x annually.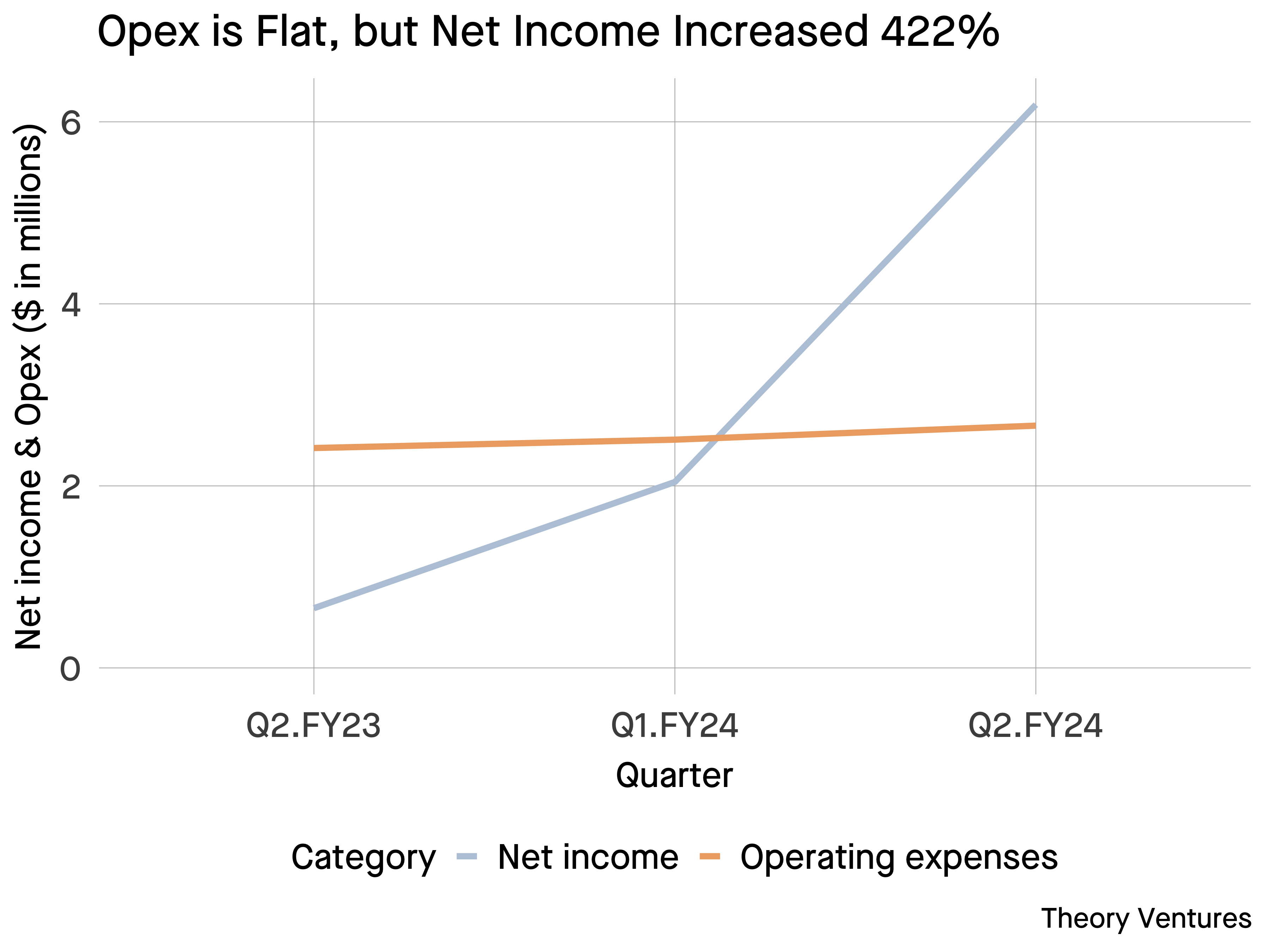 NVDA's profitability is remarkable. Over the last year, the company's operating costs haven't increased more than 15% yet, net income (profit) has quadrupled. The company's pricing power at work : limited supply & increased demand pushes prices higher.
China demand remained within the historical range of 20%-25% of Data Center revenue, implying the export regulations imposed on chips doesn't seem to have impacted the company.
Looking at some of the inventory metrics (this isn't a software company!), inventory is relatively flat, but DSI (Days Sales Inventory - the number of days required to sell all existing inventory) has fallen 41% ; another sign of unmet demand.
Long term supply obligations (pre-purchasing of materials/inventory) has increased 53%, another sign of customers yelling for more GPUs. Accounts receivable - which is the amount customers owe NVidia for purchased goods but yet haven't paid - increased more than 70%.
| Metric | Q1 | Q2 |
| --- | --- | --- |
| Inventory, $b | 4.6 | 4.3 |
| DSI | 165 | 97 |
| Long term supply obligations, $b | 7.3 | 11.2 |
| Accounts receivable, $b | 4.1 | 7.1 |
Jensen Huang, the company's CEO, estimated worldwide data centers are worth $1t with $250b spent on new chips each year. At the current run rate, that implies NVidia is capturing about 22% of that market.
AI has become the engine pushing the technology markets forward - both at the infrastructure & software levels.
---
Read More: