The Employee Productivity Patterns of Billion Dollar SaaS Companies
SaaS companies are marvelous businesses. They are more predictable than most other kinds of companies and in addition they demonstrate leverage from technology. The best SaaS companies are able to build strong brands, develop scalable products and hire teams to bring those products to market effectively.
To show the power of the convergence of these forces, I've analyzed the employee productivity patterns of the 50+ publicly traded SaaS companies.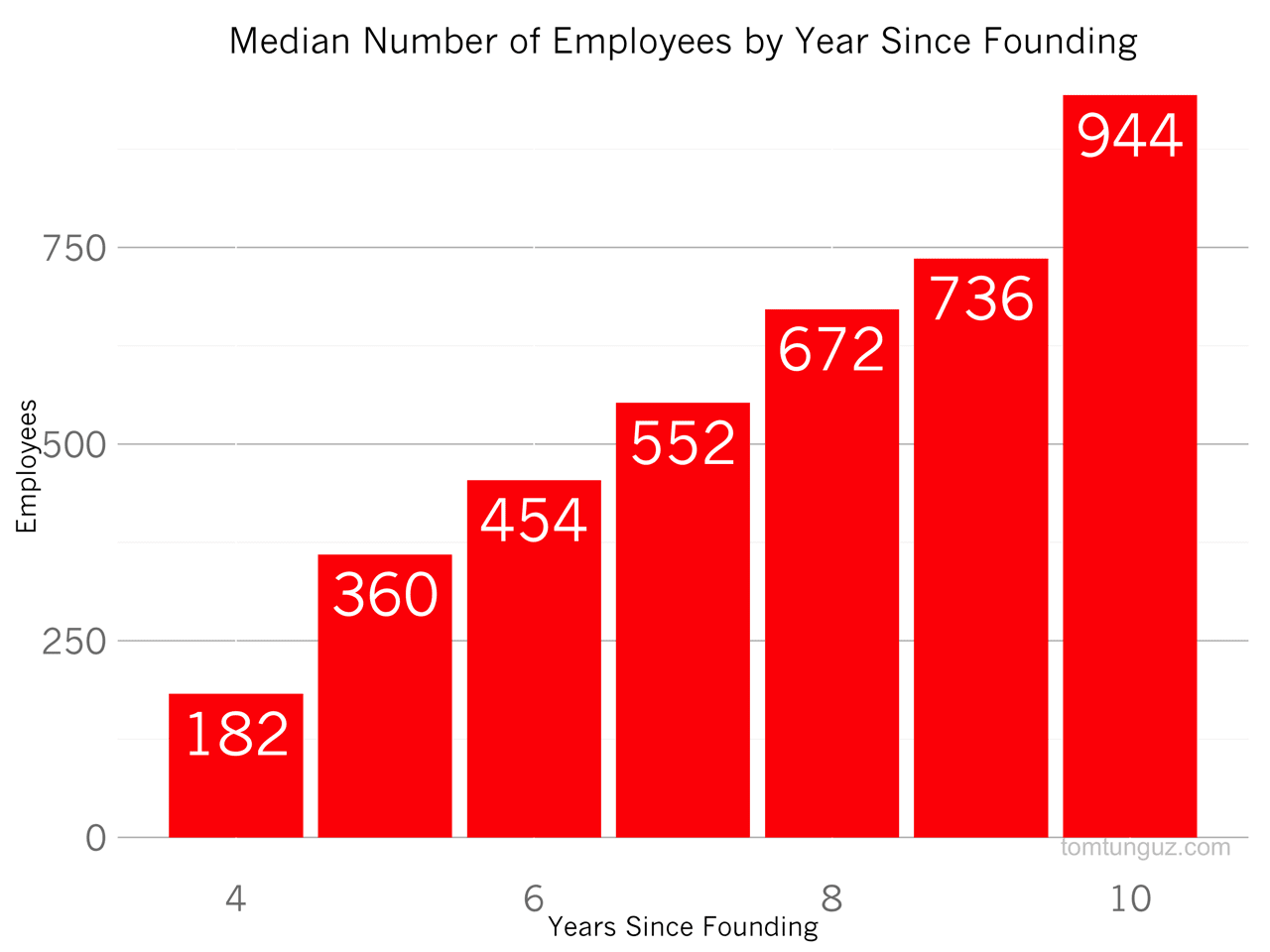 The chart above shows the headcount growth of the median publicly traded SaaS company from year four through year ten of the company's life. During those six years, the typical business grows from 184 to 944 employees, adding about 100 each year.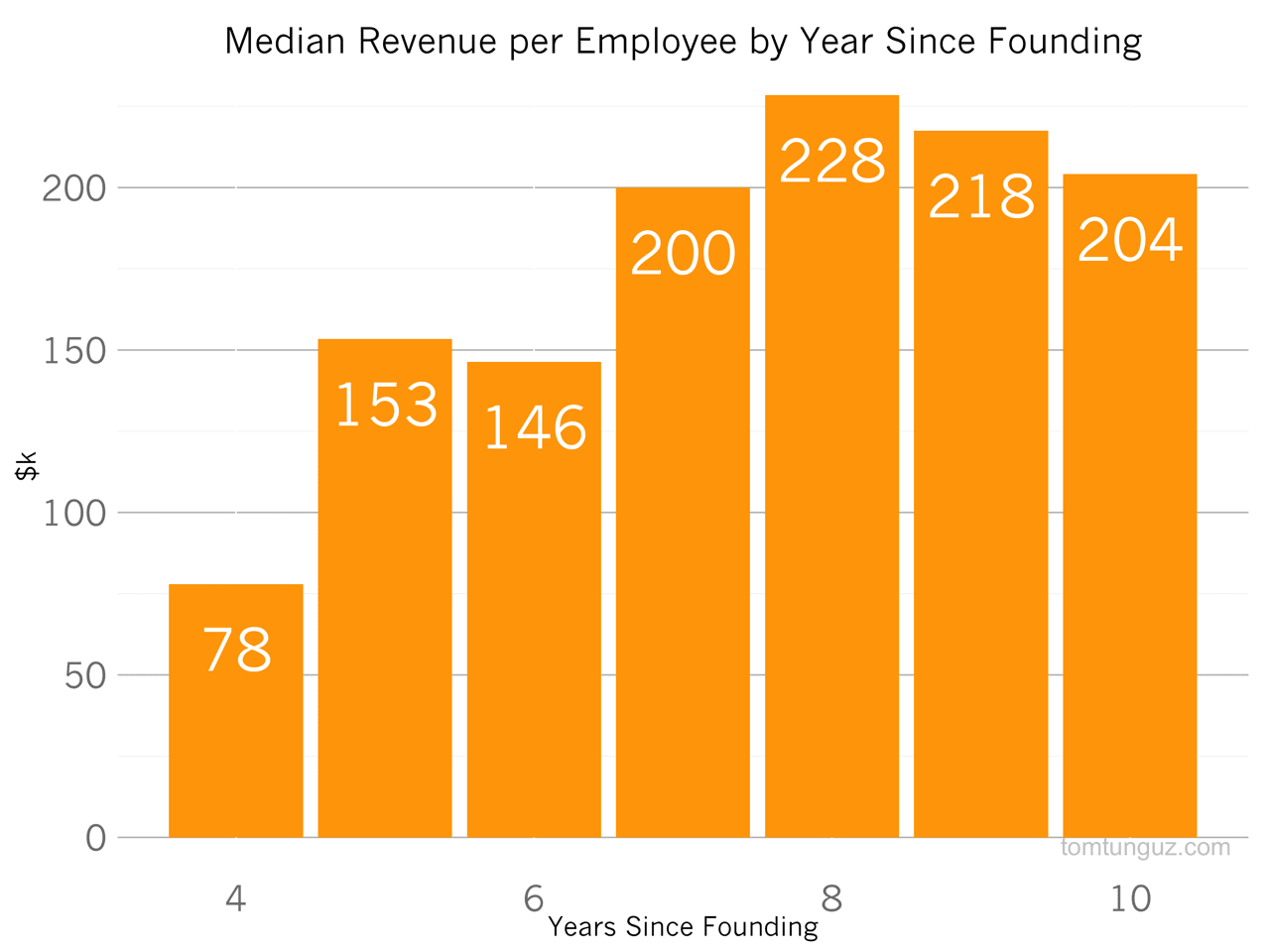 During those same six years, the revenue productivity of those employees nearly triples from $78k in revenue per employee per year to more than $200k. The second chart shows the magic of leverage. As a SaaS company matures, the business builds a strong brand which attracts more business, develops internal sales and marketing processes to convince and win new customers, and serves these customers with scalable technology.
The multiplicative effect of headcount growth and improving productivity fuels the growth of the business. Consequently, revenue increases from $14M to about $200M.
There is some variance, of course, in these figures, as we've analyzed in the past. Best in class companies like Salesforce and FinancialEngines are able to achieve more than $300k in revenue per employee per year, but these medians serve as good benchmarks.