2 minute read / May 17, 2023 / benchmarks /data analysis /sales /marketing /
How Should You Staff Your Startup in 2023
Yesterday, the Enterprise Tech 30 List was revealed. Congratulations to all the winners (especially MotherDuck, Hex, & Omni)!
I analyzed the headcount patterns within these companies to shed light on three questions :
How are these top companies changing their headcount through the downturn?
What percent of headcount is in product & engineering?
What percent of headcount is in sales & marketing?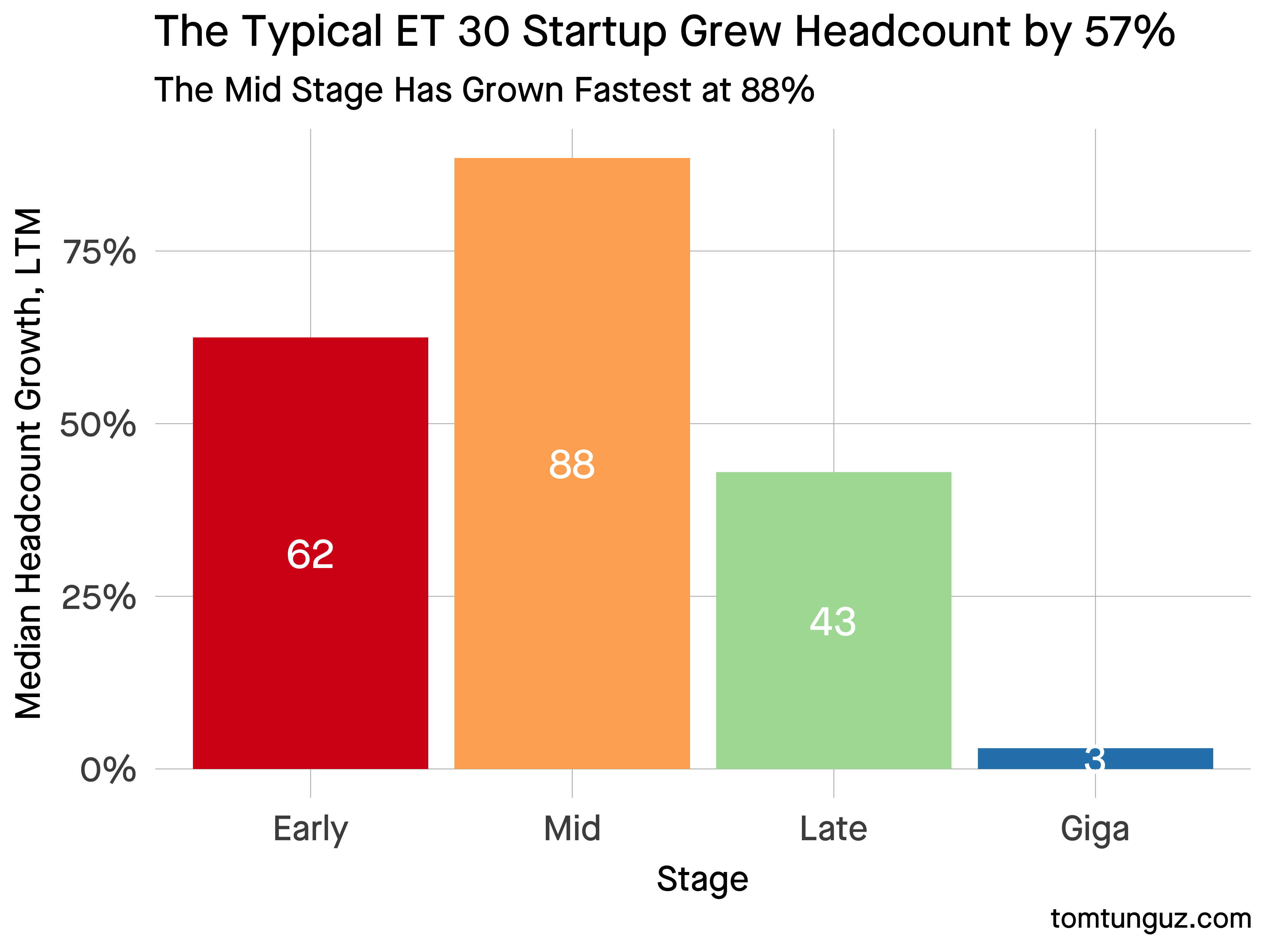 The typical company grew headcount by 57%. The mid-stage businesses grew fastest at 88%, next early companies at 62%, & the later companies by 43%. The Giga companies held headcount flat over the past year.
As companies employ thousands, we should expect growth rates to asymptote. It's surprising to see the Giga companies flat - another indication of uncertain market times ahead.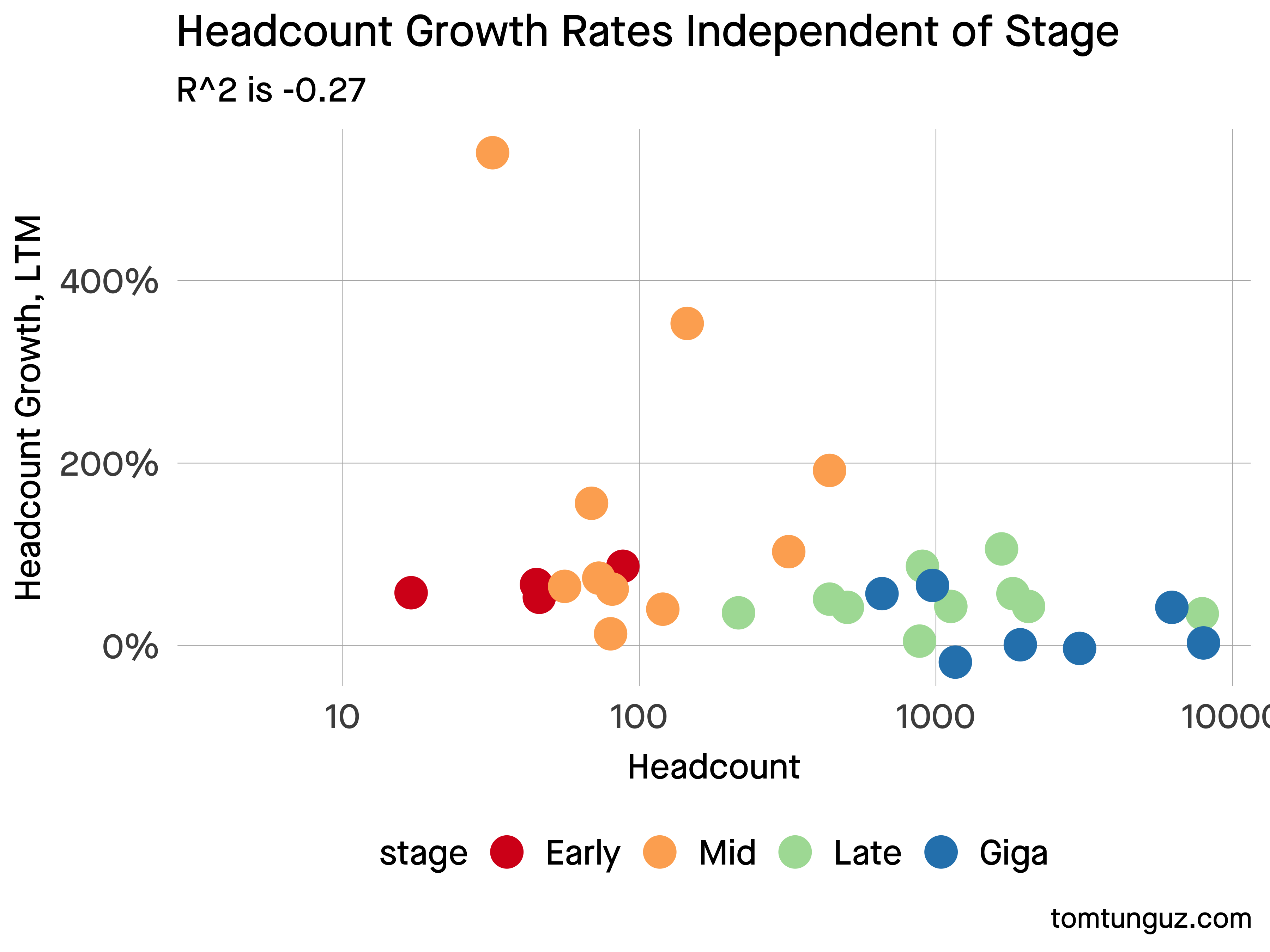 Looking at the data in more granular detail, most companies have grown headcount at similar rates, with a few outliers doubling or more & some shrinking headcount. The larger the business, the lower the growth rate, but the correlation is weak at -0.27.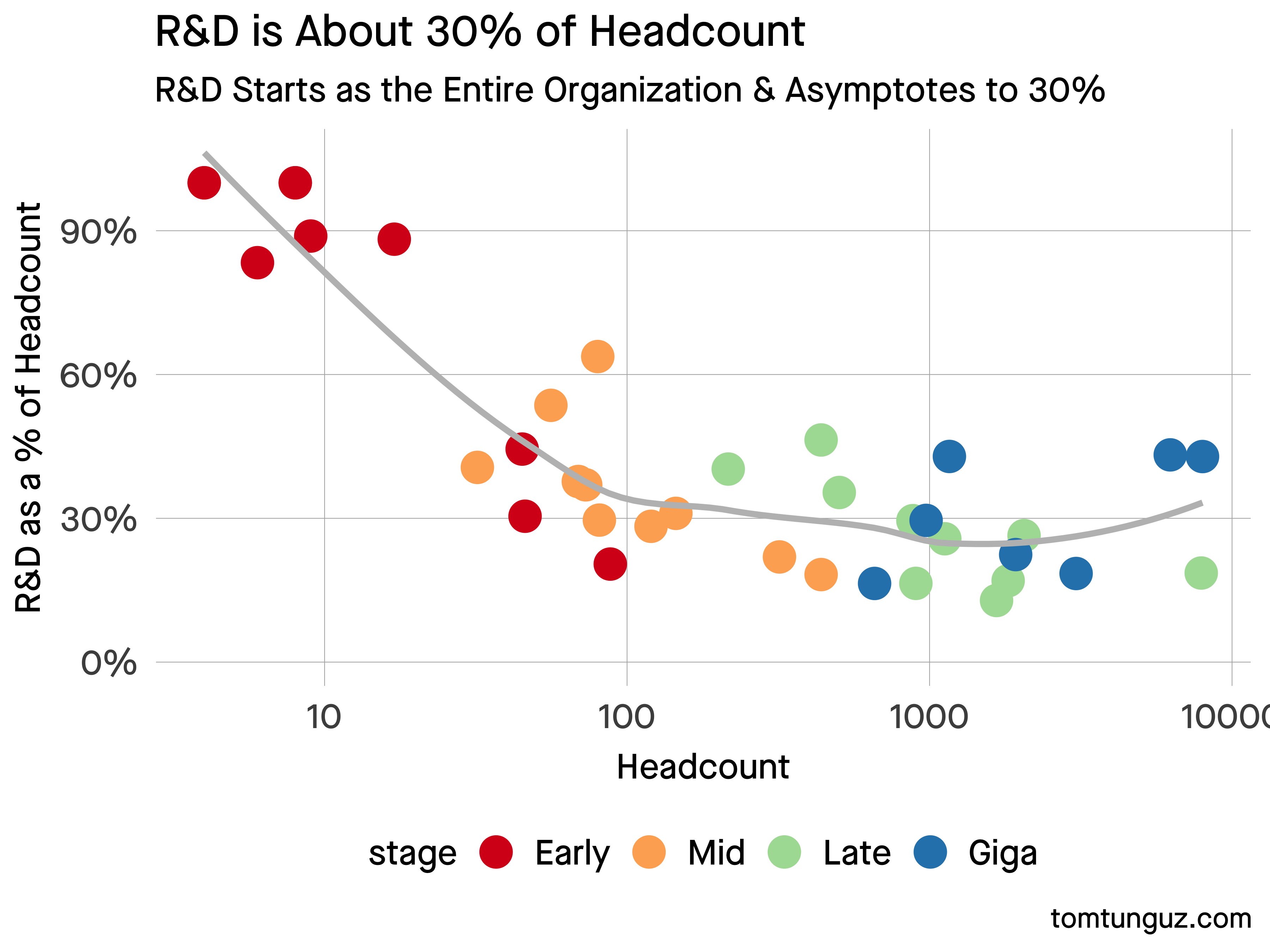 R&D, which includes engineering, IT, & product management, dominates early companies' headcount as they build product.
Once companies grow to about 50-100 employees, other teams blossom to support & market the product. From that point forward, these businesses typically operate with 30% headcount in R&D.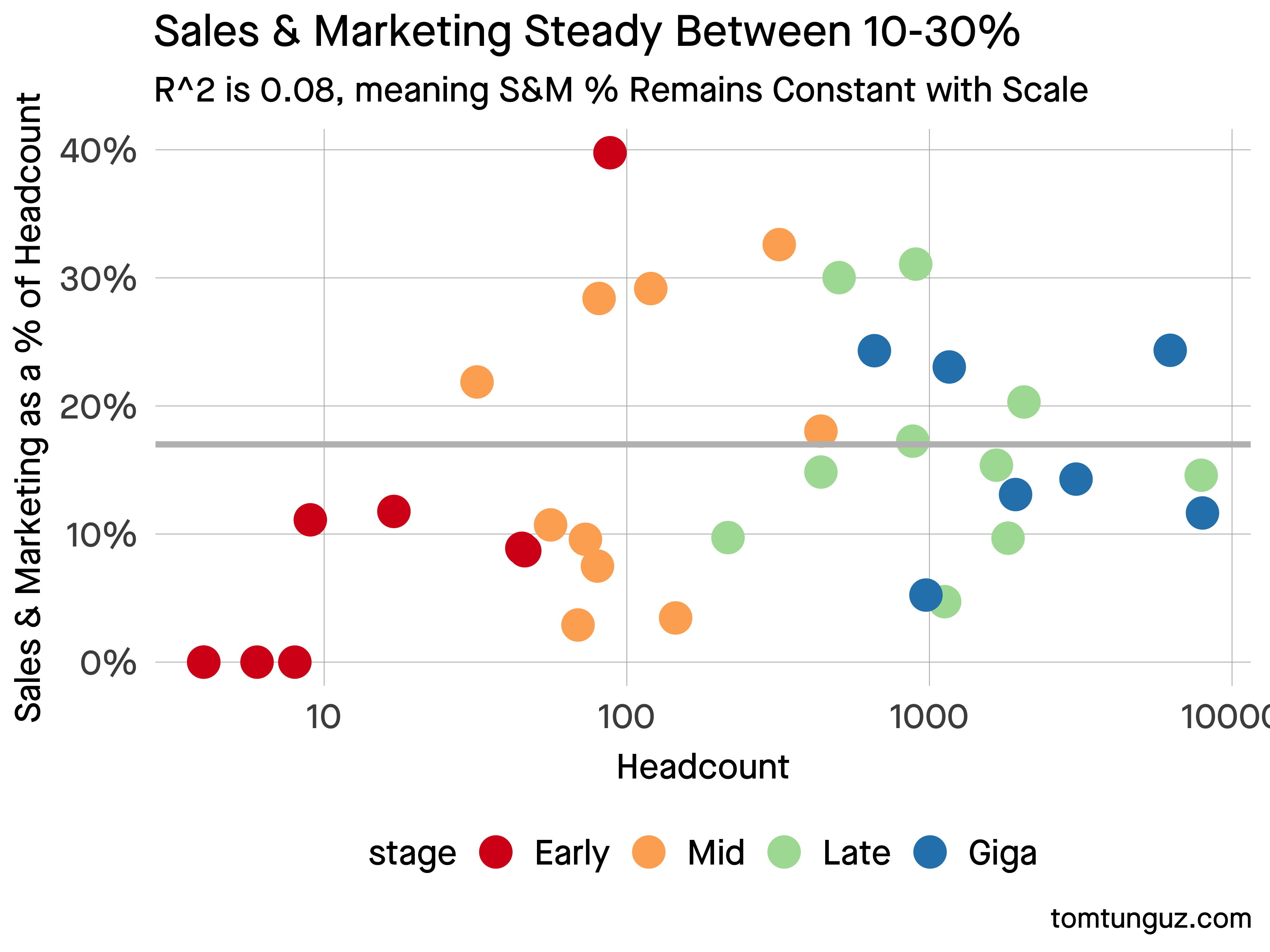 Sales & Marketing are a different story. Startups operate with a broader variance with commercial teams : Canva & Databricks should paint the ends of the spectrum.
On average, 20% of headcount is sales & marketing. The correlation with scale is effectively zero, meaning that ratio holds throughout the life of a business, barring the pre-commercialization epoch in a startup's lifespan.
These startups, held in high regard by venture capitalists, should provide some insight for startups as they navigate the macroeconomic environment.
---
Read More: