3 minute read / May 15, 2014 / saas /customer success /
The 4 Challenges Facing Customer Success Teams in SaaS Startups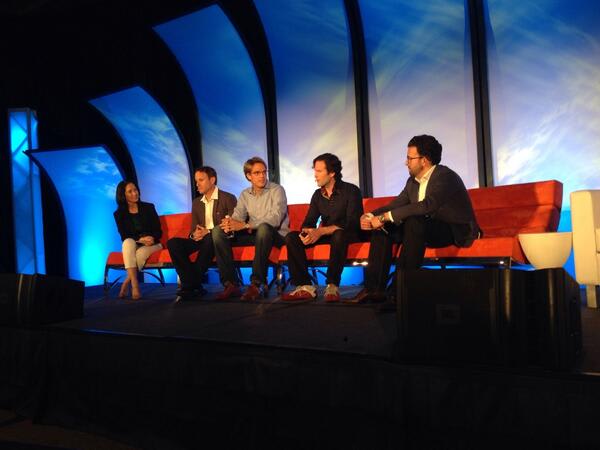 Yesterday, I spoke on a panel at the Gainsight Pulse conference with Aaron Ross, the author of Predictable Revenue, Jason Lemkin of Storm Ventures who authors SaaStr, and Brian Stafford, a customer success expert from McKinsey. It was great fun to be on the panel and discuss how customer success is transforming SaaS companies by increasing revenue growth, decreasing capital needs, building better products and consequently retaining more customers. I've embedded my slides below.
Many customer success leaders were present and I had a great time chatting with a few to understand the state of the market. To summarize the zeitgeist, customer success leaders in the session and throughout the conference voiced four challenges/problem/questions they face today: education, justification, attribution, and team structure.
Gainsight Pulse Presentation by Tom Tunguz
Customer success (CS) within SaaS startups is a relatively new idea. Consequently, the benefits of CS aren't widely appreciated within the ecosystem which means in many companies, customer success teams must educate management teams about the impact they can effect on an organization. This can be a long process. The most salient misunderstanding about CS is that customer success is a revenue generating team, not a cost-center. In addition to mitigating churn, CS teams increase account revenue, which in many SaaS companies, can grow to be multiples of the first year's customer value. By dramatically increasing CLV, CS teams can actually generate as much more or more revenue than sales teams over the life of a customer.
Part and parcel of the education process is justification. Customer success teams must justify the investment of building a CS team, often at the expense of headcount in another team. Constrained by headcount budgets and burn requirements, startup leadership teams often must choose between hiring an additional sales person or investing in a customer success person, for example. Because the early and fast revenue growth of early stage startups can mask churn and because the impact of a customer success team is most often seen during renewal windows which can be many months away, arguing for additional CS headcount at the expense of immediate, revenue generating salespeople is an uphill battle.
Once granted approval to build the CS team, a customer success manager must decide the structure of the team including reporting lines, compensation and collaboration with other departments. I believe CS teams should have a say in the types of customers sales teams pursue, because CS teams often own renewal rates and a key part of customer retention is sourcing the right customers at the top of the funnel. A customer success leader must also craft a compensation plan to incent the team to retain customers and grow accounts in the right way for the business. Key to creating the right compensation plan is measuring the success of the team…which is the fourth challenge.
Last, the CS team must measure its performance, which raises the question, how to properly attribute the efforts of different teams to growth in a customer's value. In the words of an audience member, "What are the best ways for a CS team to measure its impact on the renewal or upsell rate?" Attribution is a challenge faced by marketing and sales teams already. It's no surprise that CS teams should also wrestle with this idea. I suggested AB testing, though I'm certain there are much better methods.
Though well known to other industries characterized by slow market growth and intense competition including financial services and carriers, customer success is relatively new for fast-growth SaaS companies. Despite the initial challenges facing customer success teams, I'm excited about the innovations to come in customer success in the next few years. Companies at the forefront of customer success will benefit disproportionately from their investment with faster growth, happier customers and better capital efficiency.
---
Read More: