2 minute read / Oct 17, 2013 / startups /best practices /
Using Gaming Product Hacks to Maximize Freemium SaaS Growth
Freemium SaaS and free-to-play games have a lot in common. If you've ever harvested crops on Farmville or raised an army in Dragons of Atlantis, you've experienced an aspirational product. The same is true if you've signed up to use a freemium CRM, expense reporting tool or note taking app.
Freemium SaaS businesses, like free-to-play gaming companies, seek to build a large funnel, extract data from the free users, and leverage that data to increase the conversion and retention of users into long-term paying customers.
In the recent golden age of free-to-play gaming, the leading companies developed playbooks to measure and maximize motivation. Many of these techniques apply directly to freemium SaaS products.
This presentation from HoneyTracks, a gaming analytics company, describes gamer lifecycle management and many of the learnings are applicable to SaaS companies.
Below are the three slides I found most compelling.
First, in gaming like SaaS, better retention creates dramatically more value for the company.
Although retention data is the last to be generated by the user, it should be the first metric analyzed by a product team. Growing quickly through viral or paid channels is foolish if the product can't retain users.
Measuring retention is a science, but maximizing it is art. Different techniques include on-boarding tutorials, customer success teams, lifecycle and drip marketing campaigns, product/customer discovery.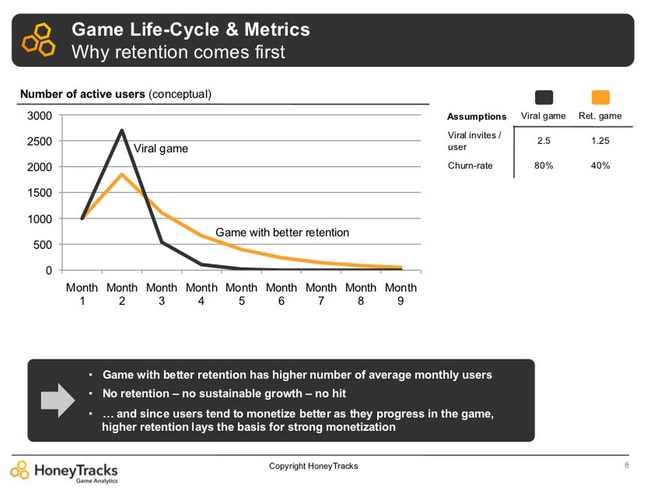 Second, there are different metrics for each stage of product development. Initially, these are engagement metrics. Next, acquisition metrics. Then, monetization.
The sequence is critical to maximize the leverage from the funnel. More importantly, recognizing different metrics are important at each stages helps a startup focus and prioritize product and engineering initiatives. This focus should help improve those metrics.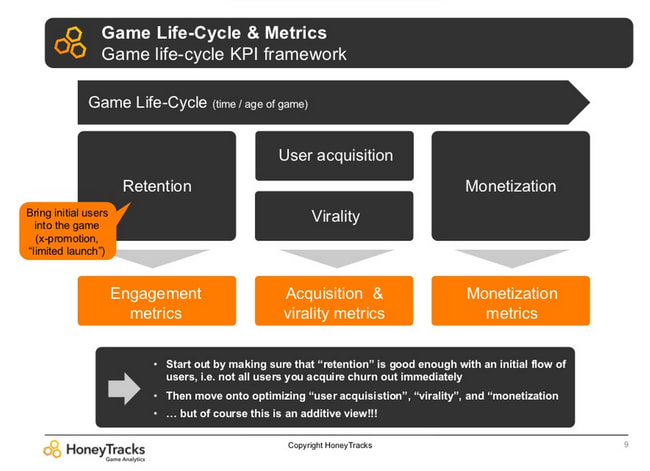 Third is a list of the top six metrics for measuring retention, a tactical roadmap for getting started.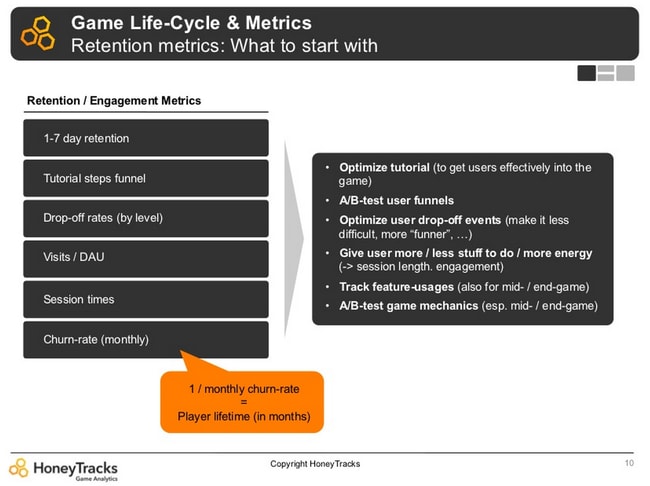 When you want to encourage your users to update their contact database this week, think Mercury Melons.
Tweet these quotes:
"Though retention data is the last to be generated by the user, it should be the first metric analyzed by a product team." Tweet
---
Read More: