1 minute read / Nov 21, 2022 / fundraising /data analysis /
The Best Time of Year to Raise for Your Startup
I set out to determine if fundraising seasonality had changed from this post I published in 2014 which suggested Q2 & Q4 were best for founders.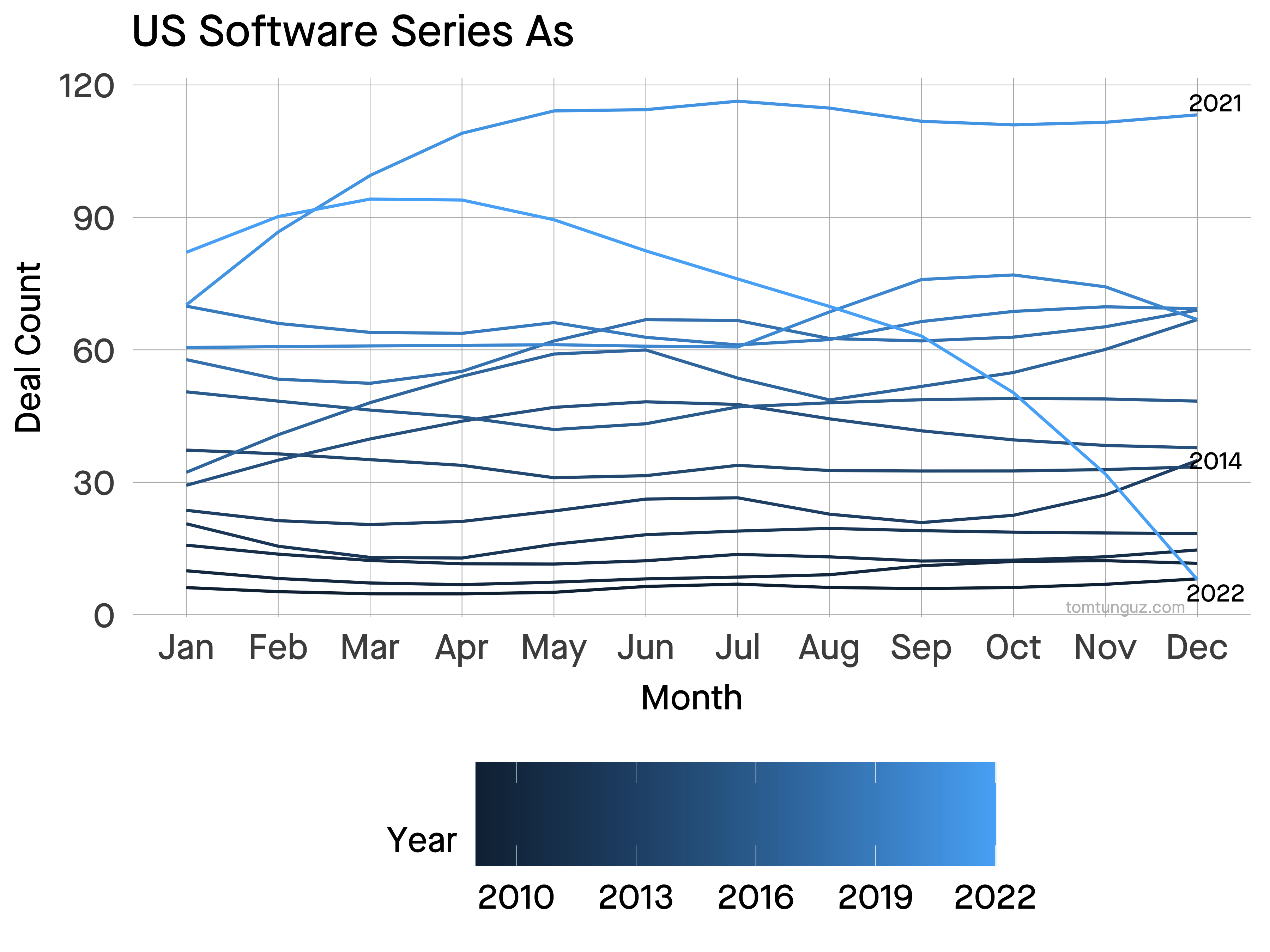 The answer is yes. The US software Series A market has become much less seasonal since that post in 2014. I've plotted the data above & smoothed it to clarify the patterns. In 2013, the surge in June/July & December stand out.
Set that aside. Look at the Series A deal count curve for 2022, starting around 85 deals in January, surging to more than 90 in March, then collapsing to 50 by October and less beyond that. Some rounds may not have announced yet, depressing the figures.
Regardless, the curve highlights just how different this fundraising market is from previous 11.
To ask the question of which quarter is best misses the broader point : the bid / ask spread between founders & VCs remains wide which has quieted & nearly silenced the market.
---
Read More: