2 minute read / Sep 29, 2021 /
Height - The Project Management Tool for the Modern Worker
Today, Height.app launched out of private beta, and we're thrilled to announce Redpoint has partnered with the Height team, especially Michael & Kat, who hail from Stripe and Facebook.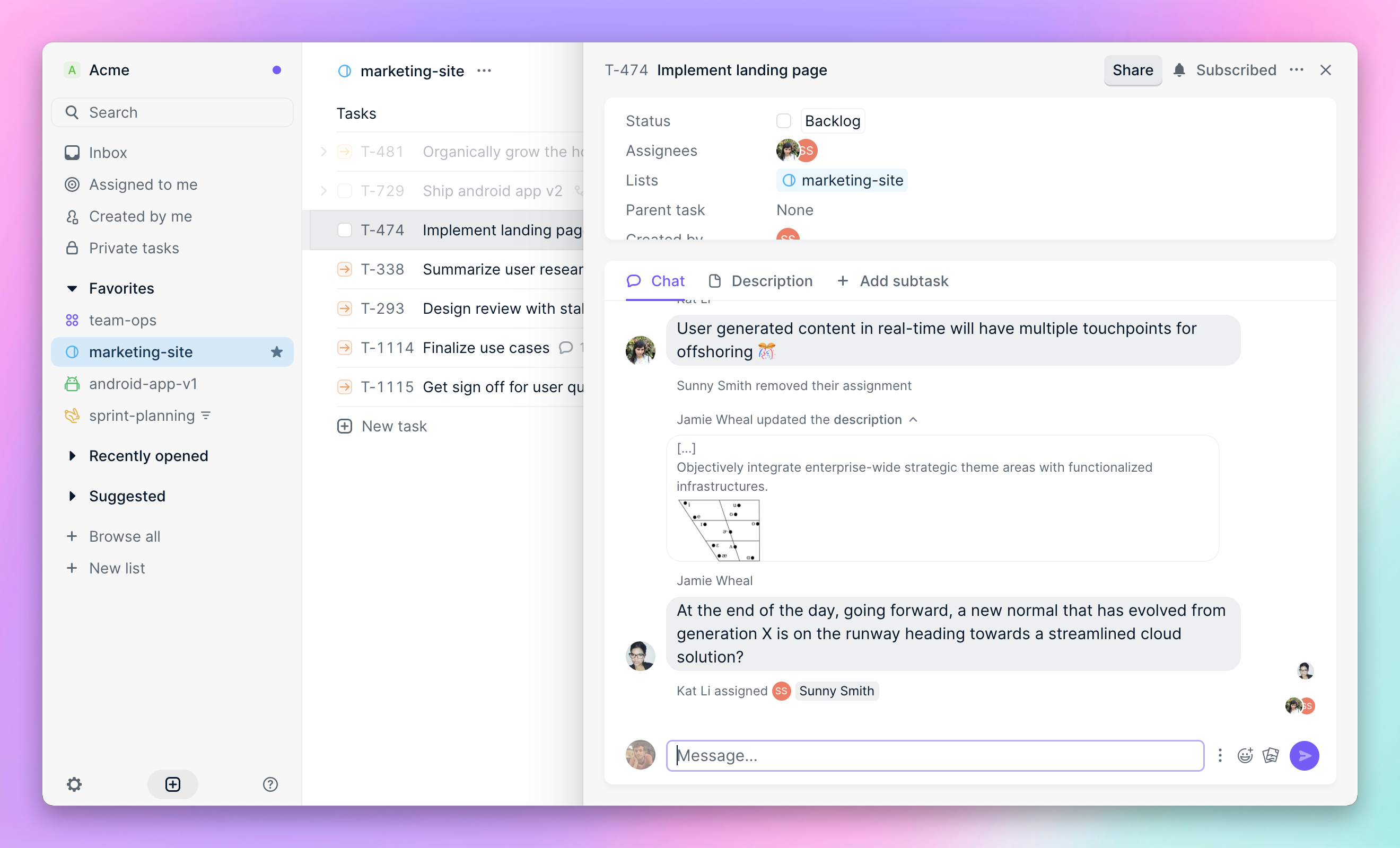 We were captivated by Height when we met the team several years ago. In particular, the company aspired to a vision of enabling cross-functional teams to work better together, particularly as organizations grow. The past two years have accelerated collaboration tools adoption and the moment is right for a new product to push the project management sector forward.
I've been using the product for a bit and the product excels in the following ways:
rich conversations remain within the context of tasks. This helps me understand the history of work streams and how decisions were made.
the speed of the platform: relative to others Height is just faster. The command-K is very fast and the UI is lightning-quick
managing projects across teams is much easier because of the underlying datamodel, but rather than explain it, the best way to understand how your day will change is to try it
the ability to meld the product to different worflows while keeping enough of a structure to work with others across your organization.
If you're curious about the future of collaboration and want to solve the problem working alongside an exceptional team, Height is hiring.
---
Read More: