1 minute read / Feb 18, 2021 / office hours /sales /
The Most Effective Tools and Techniques for Selling Today - Office Hours with Jim Benton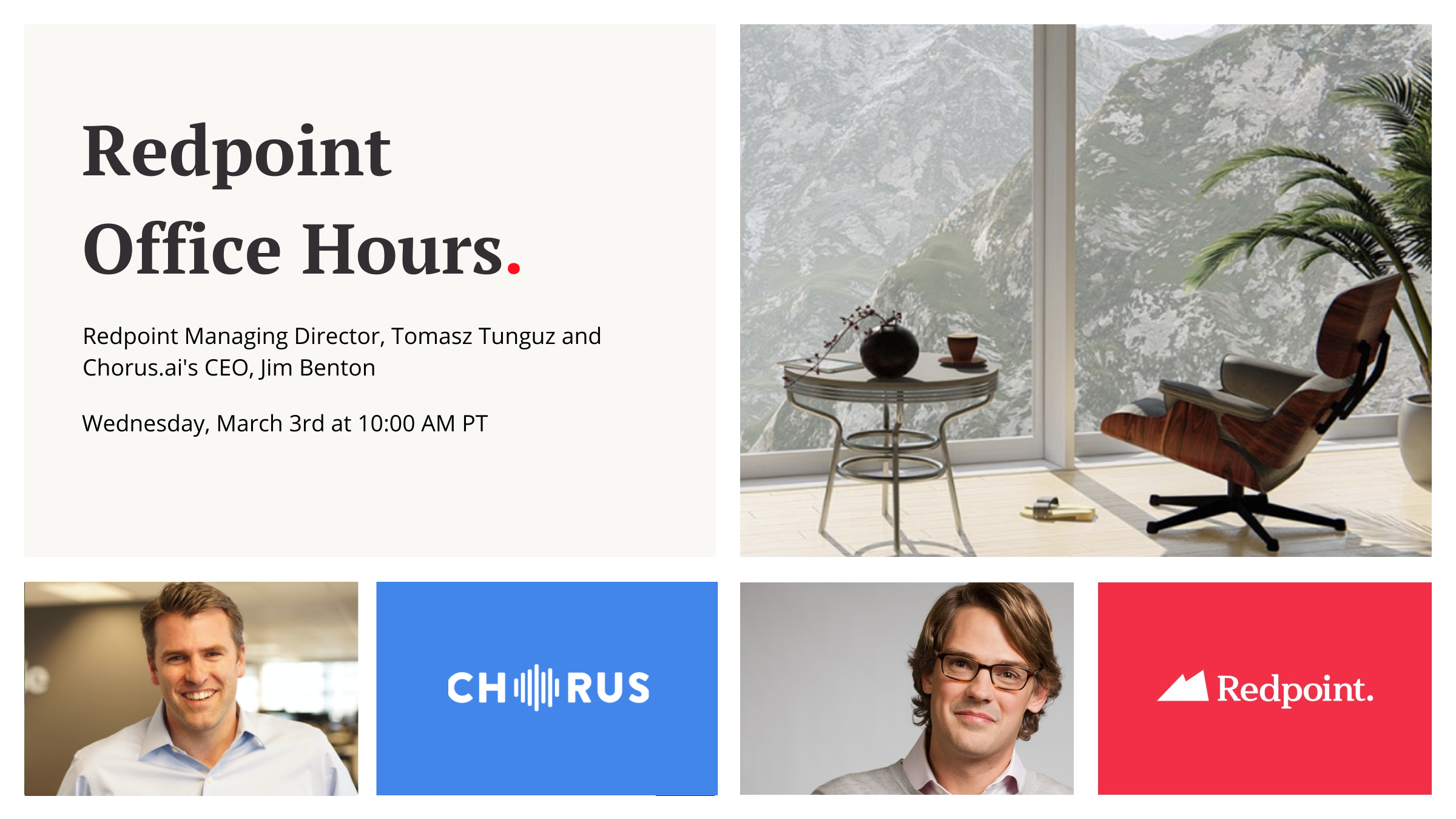 On Wednesday, March 3rd at 10:00 AM PT, Redpoint Office Hours will host Jim Benton, CEO of Chorus.ai, a leader in conversational intelligence. As Co-Founder of ClearSlide and later as CEO of Apollo, Jim helped create the Sales Engagement category. From Evite to AdBrite to ClearSlide, Jim has expanded new categories and scaled revenue teams from zero to tens of millions in SaaS revenue.
2020 pushed sales teams to learn new sales motions selling online. Jim has been hosting weekly briefings with many top sales leaders exploring ways to navigate the turbulence. In addition, the Chorus team published the State of Conversation Intelligence Report which analyzed 35m sales calls to explore how the most effective teams sell today.
During this office hours, we'll explore: - the challenges sales teams face selling today - the management techniques and metrics modern sales teams use - what is working when selling in COVID
If you're interested to attend, please register by Wednesday, February 24. We will collect questions from participants before the event, weave them into the conversation, and answer live questions at the end of the session.
We look forward to welcoming Jim to Office Hours!
---
Read More: