2 minute read / Apr 6, 2020 / data analysis /startups /trends /
The Startup Sectors Most Impacted by the Coronavirus
Which startup sectors are most affected by coronavirus? Roger Lee is maintaining Layoffs.fyi, which is a table of all the startups who have unfortunately cut staff. On the brighter side, it is a resource for startups looking to hire as they grow.
Over the weekend, I analyzed Roger's data to answer this question. First, let's look at layoffs by day.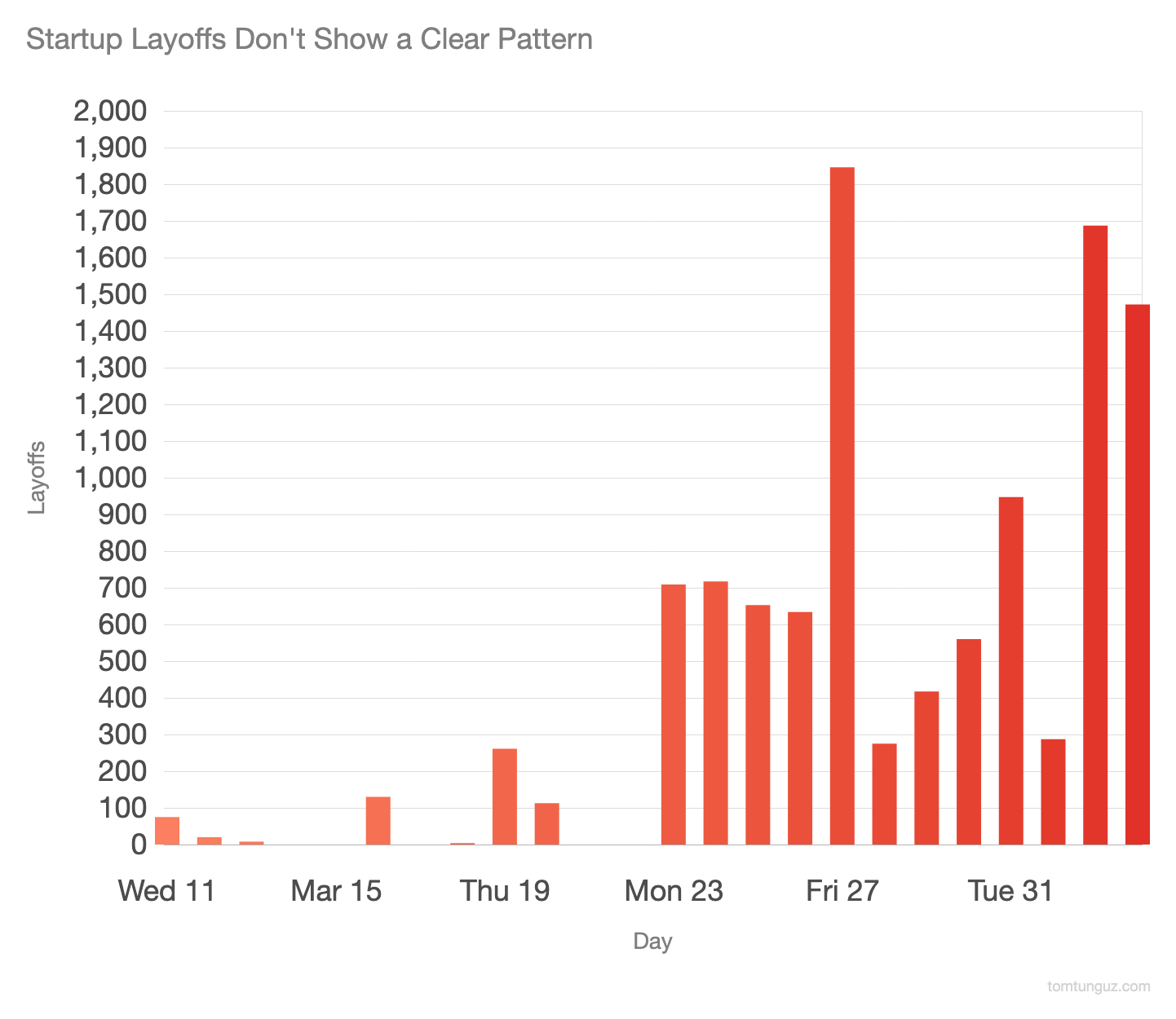 Before March 23, there wasn't a meaningful volume. But starting that week, startups began reducing headcount by about 700 per day. On March 23, many states and countries started implementing lockdowns. Friday spike to more than 1800. The following week saw similar patterns with the most volume on Thursday and Friday. However, there doesn't yet seem to be a daily or weekly increase in the data.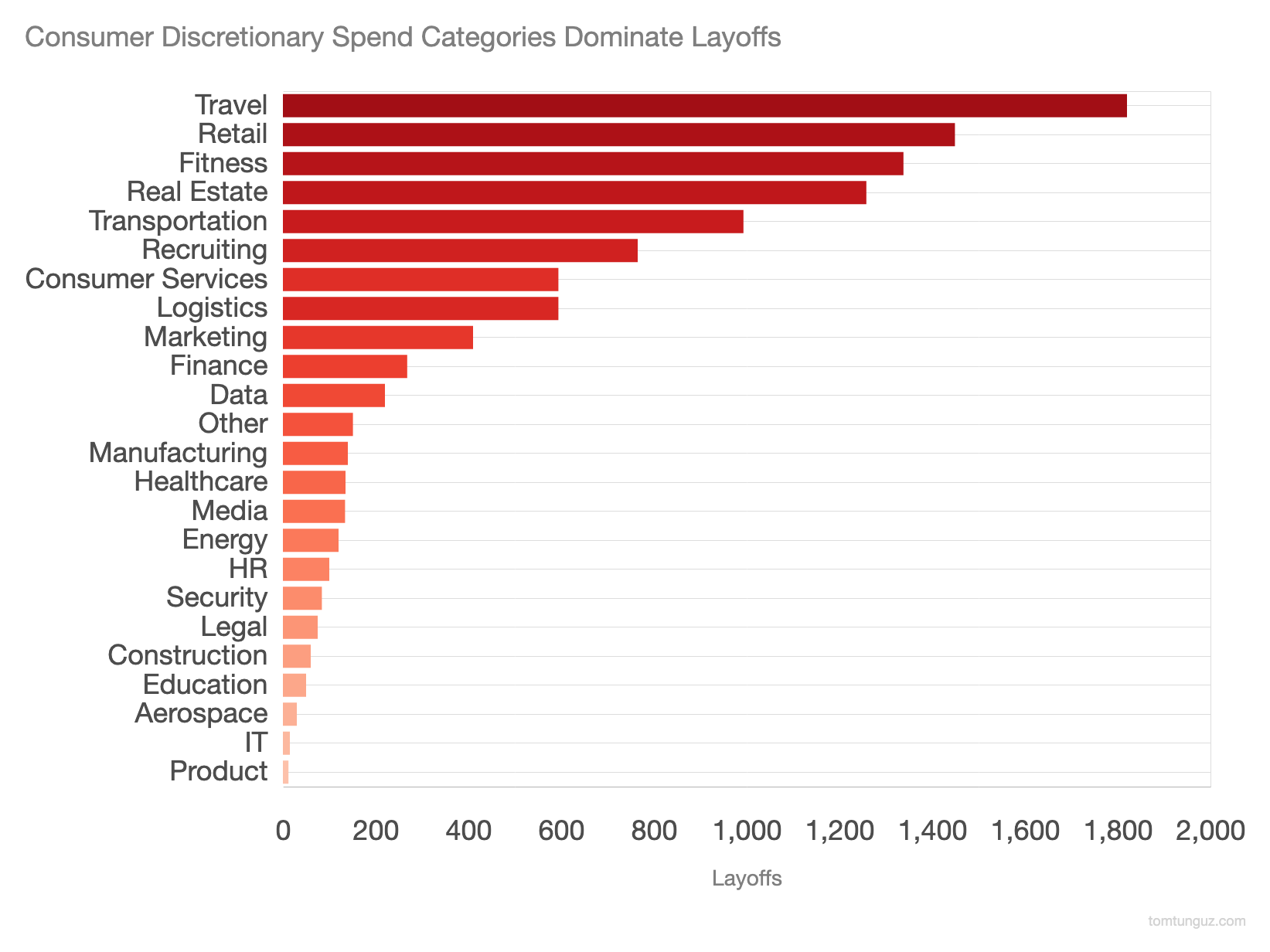 If we tally the reductions by category, travel, retail, fitness, real estate, transportation, and recruiting constitute the top 6 categories. Aside from recruiting, these are all consumer discretionary spend categories. ClassPass, one of the fitness startups to reduce headcount, reported a 95% drop in sales in 10 days. The lockdowns have reduced foot traffic by 50% or more.
Software startups sold to human resources, security, legal, IT, and product teams are at the bottom of the list. Because sales cycles in software are slower, we should expect a higher latency before seeing reductions in force in those categories. In consumer discretionary categories, changes in spending appear immediately at the till.
Startups facing difficult choices should research the PPP (Paycheck Protection Program) to determine if they are eligible for forgivable government debt to help them manage through these turbulent times.
Programs like the PPP should help minimize layoffs and keep small to medium businesses running.
---
Read More: