2 minute read / Jan 5, 2023 / exits /startups /
The Startup M&A Market Fell 94% Year over Year - But One Segment Thrives
The US startup M&A market in Q4 2022 was one of the quietest in the last 20 years. It rivals the dotcom bust & Global Financial Crisis for its paucity. In percentage terms, last quarter dropped the most since 2000, falling 94% year-over-year.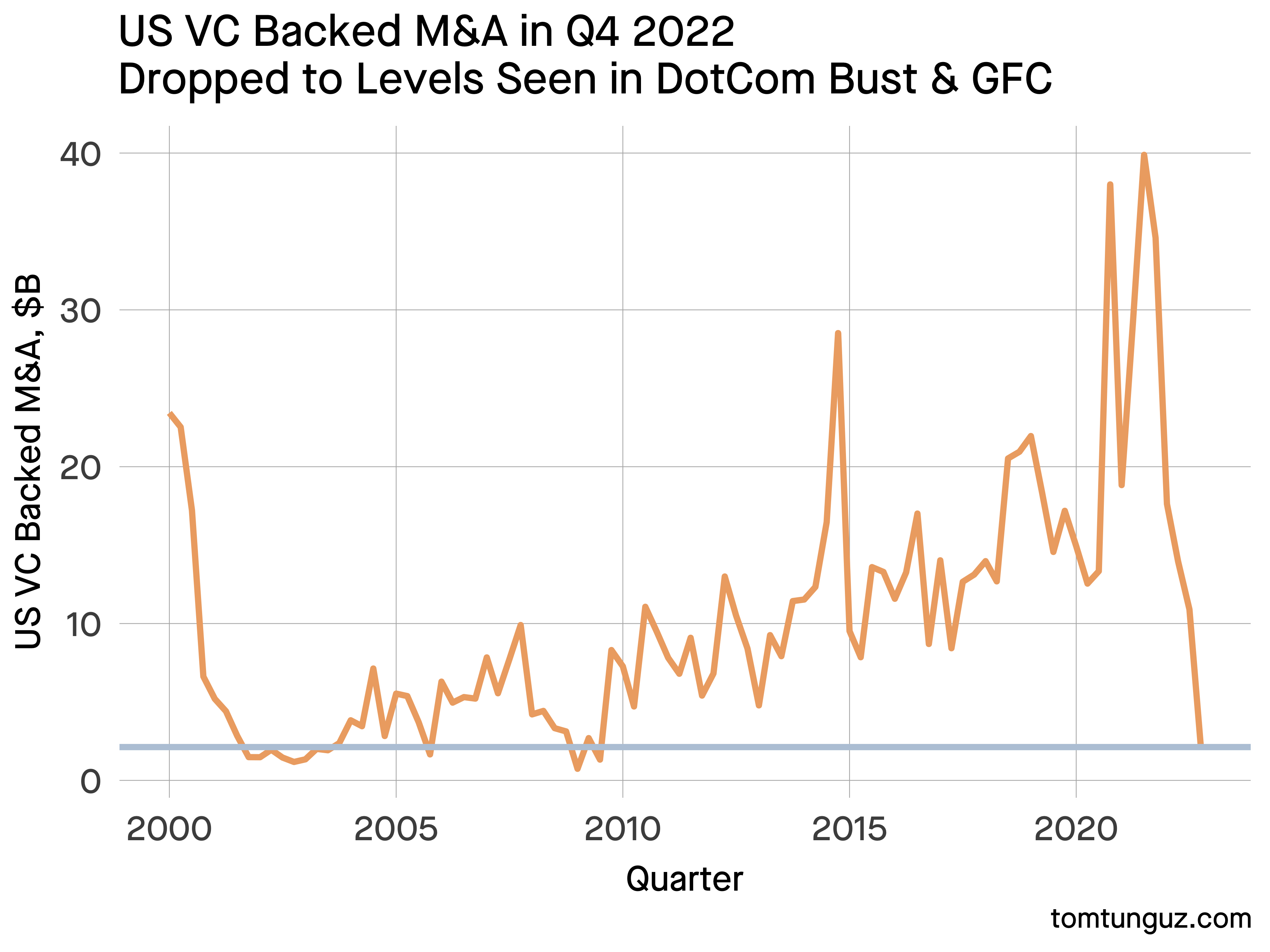 US venture-backed M&A fell from $34.6b in Q4 2021 to a paltry $2.1b in Q4 2022.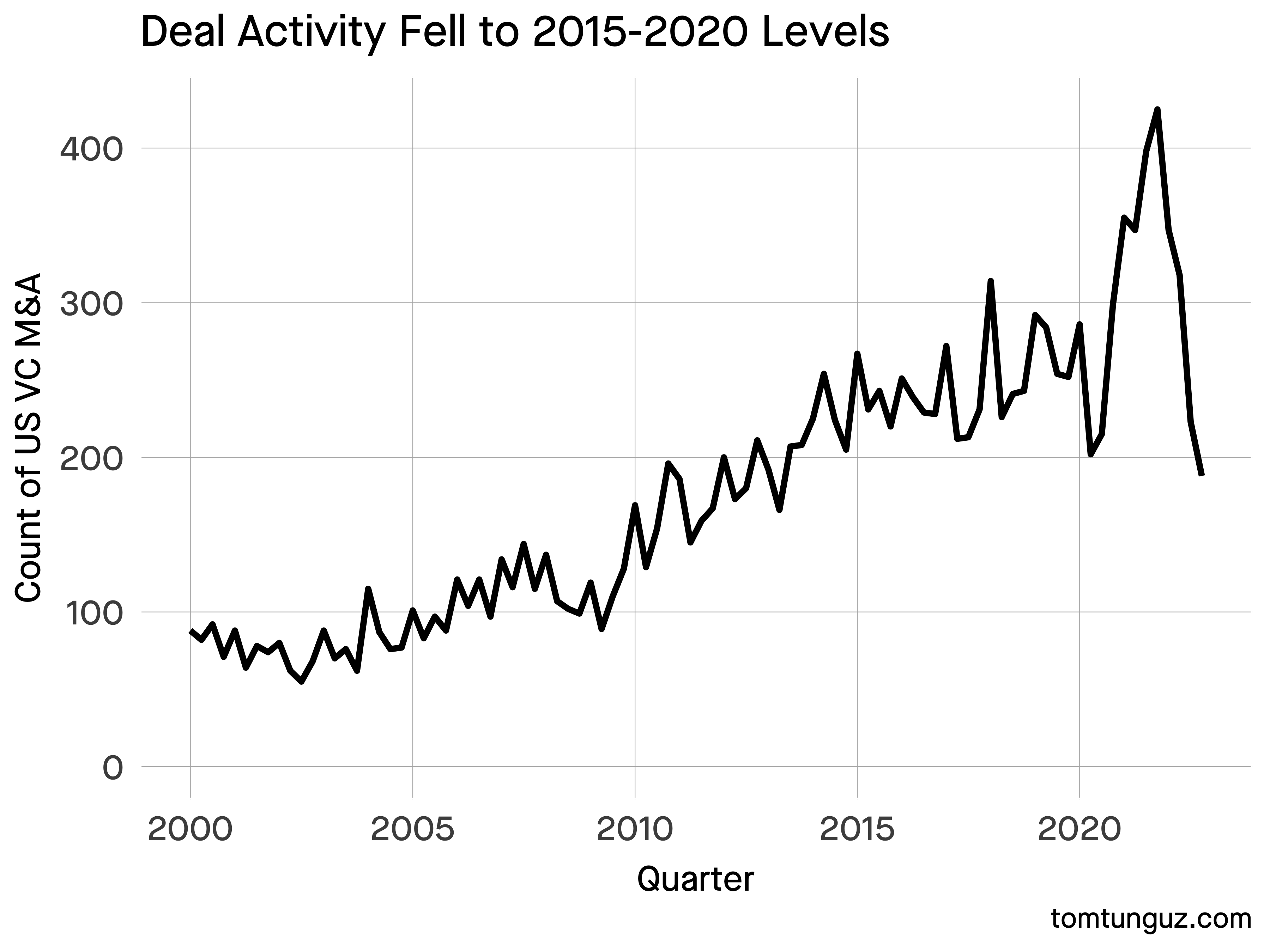 The total quantity of acquisitions demonstrated greater resilience shrinking by 56%, while the median acquisition value tumbled from $81m to $22m (-72%).
A $22m median M&A price implies most of these transactions were acquihires - acquisitions that value a company for its team. There are 3 types of acquisitions: team ; team & technology ; team, technology & revenue.
During a down-market, young startups who face a radically more challenging fundraising market than six months ago more often choose a quick sale. M&A secures the team greater financial certainty within a more established & better capitalized business.
On the buy side, acquirers delay bigger transactions, preferring to accelerate early stage product development with tuck-in acquisitions of small teams. Larger, higher-revenue-multiple combinations face more scrutiny from corporate boards when stock prices fall & equity becomes dearer.
This change in the exit market parallels a surge in acquihires in 2014 when corporate development departments began to acquire seed-stage companies for talent rather than waiting for Series A businesses.
Cash-flush internet giants Google, Amazon, Facebook, & Apple benefitted from a strong macro-environment to staff critical teams in new disciplines. During the 2013-2014, median acquisition prices increased by 50% in less than a year, from $36m to $54m.
Despite the activity, we are unlikely to see a similar increase in valuations until competition increases further or the public technology markets begin to demonstrate strength.
It's no surprise Q4 2022 acquisition value plummeted. But it doesn't mean all sectors of the M&A market are silent.
---
Read More: