2 minute read / Nov 15, 2022 / data analysis /
My Laptop is Faster than Your Cloud : Announcing MotherDuck

My laptop is faster than your cloud.
For the last ten years, the data ecosystem has focused on big data - the bigger the data set, the more exciting.
But most workloads aren't massive. Instead of requiring a scale-out database in the sky, most analyses are faster with an optimized database on your computer that can leverage the cloud when needed.
This is why I'm thrilled to announce our partnership with MotherDuck. Motherduck raised a $12.5M Seed led by Redpoint and a $35M Series A led by a16z.
Some of the brightest minds in data founded MotherDuckincluding BigQuery founding engineer Jordan Tigani & a broader team from Snowflake, Databricks, AWS, Meta, Elastic & Firebolt, among others. MotherDuck commercializes DuckDB, an open-source project co-founded by Dr. Hannes Mühleisen & Dr. Mark Raasveldt.
Interest in DuckDB has grown geometrically over the past few years because of what it can do with data.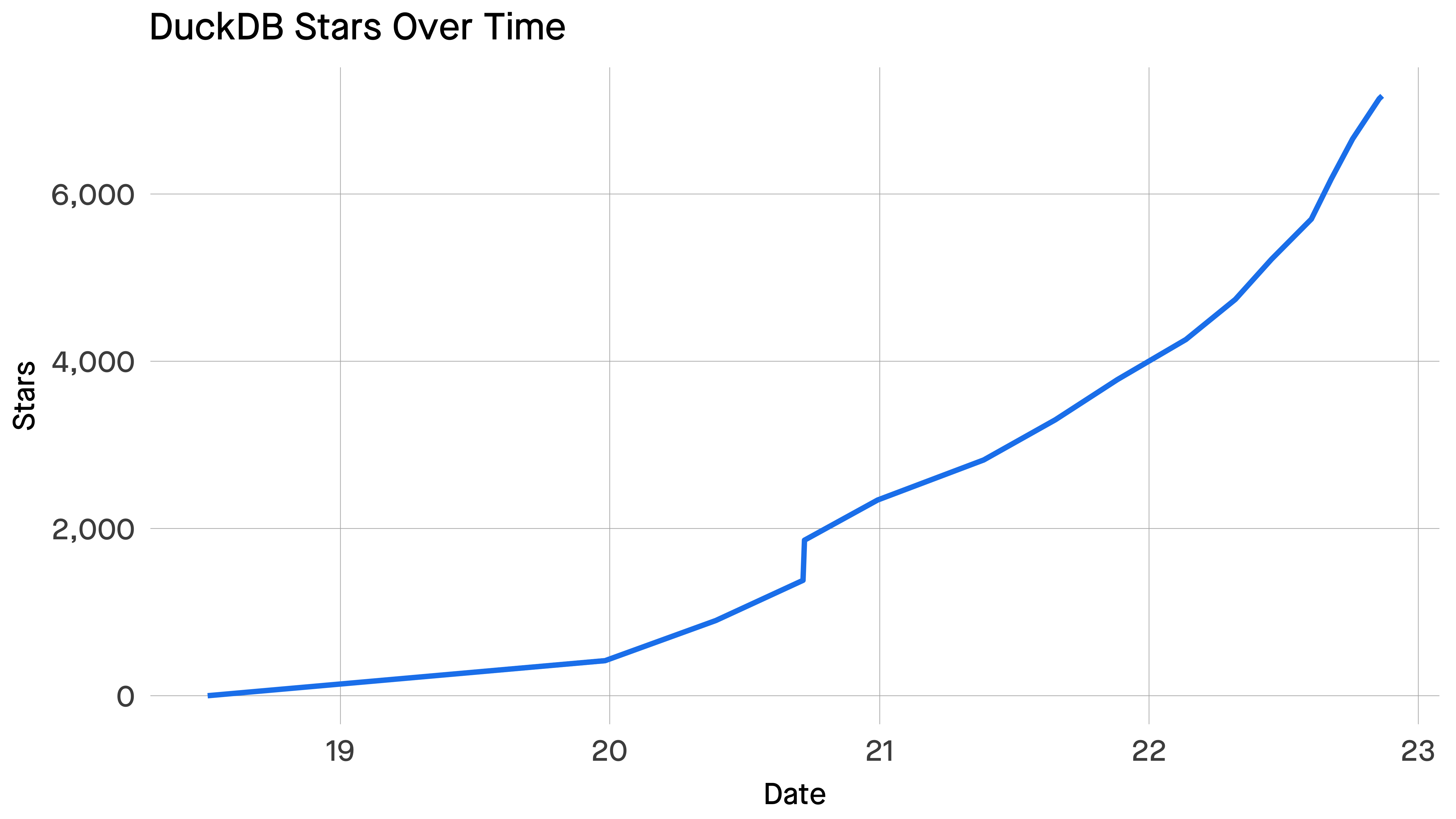 Why is this technology so beloved?
First, it's easy to use. You can start working with Duck by adding a line of code to your data notebook - no permissions or credit card or account creation required.
Second, DuckDB is fast. Compared to querying PostGres, DuckDB is 80x faster & benchmarks against other systems show similarly impressive results.
Third, DuckDB can be embedded in software. Hex embeds Duck into their notebooks. Snowflake uses DuckDB to build data apps with Streamlit.
MotherDuck's architecture enables it to start with small data sets & grow with users' needs as their data volumes grow - scaling up with workloads rather than scaling out, shedding the complexity & cost of distributed computation.
Because of these advantages, MotherDuck is the best place for startups to build their first Modern Data Stack. MotherDuck integrates with data transformation layers, data exploration products & BI tools - starting small & growing with the company's needs.
If you'd like to try out the future of data analysis, sign up here.
---
Read More: