2 minute read / Jul 7, 2023 / marketing /trends /
What 70m Thread Users Mean for B2B Marketers
Threads, Facebook's newest social product & direct Twitter competitor, has surged to 70m monthly active users (MAU) as of this morning.
What does that mean for B2B marketers?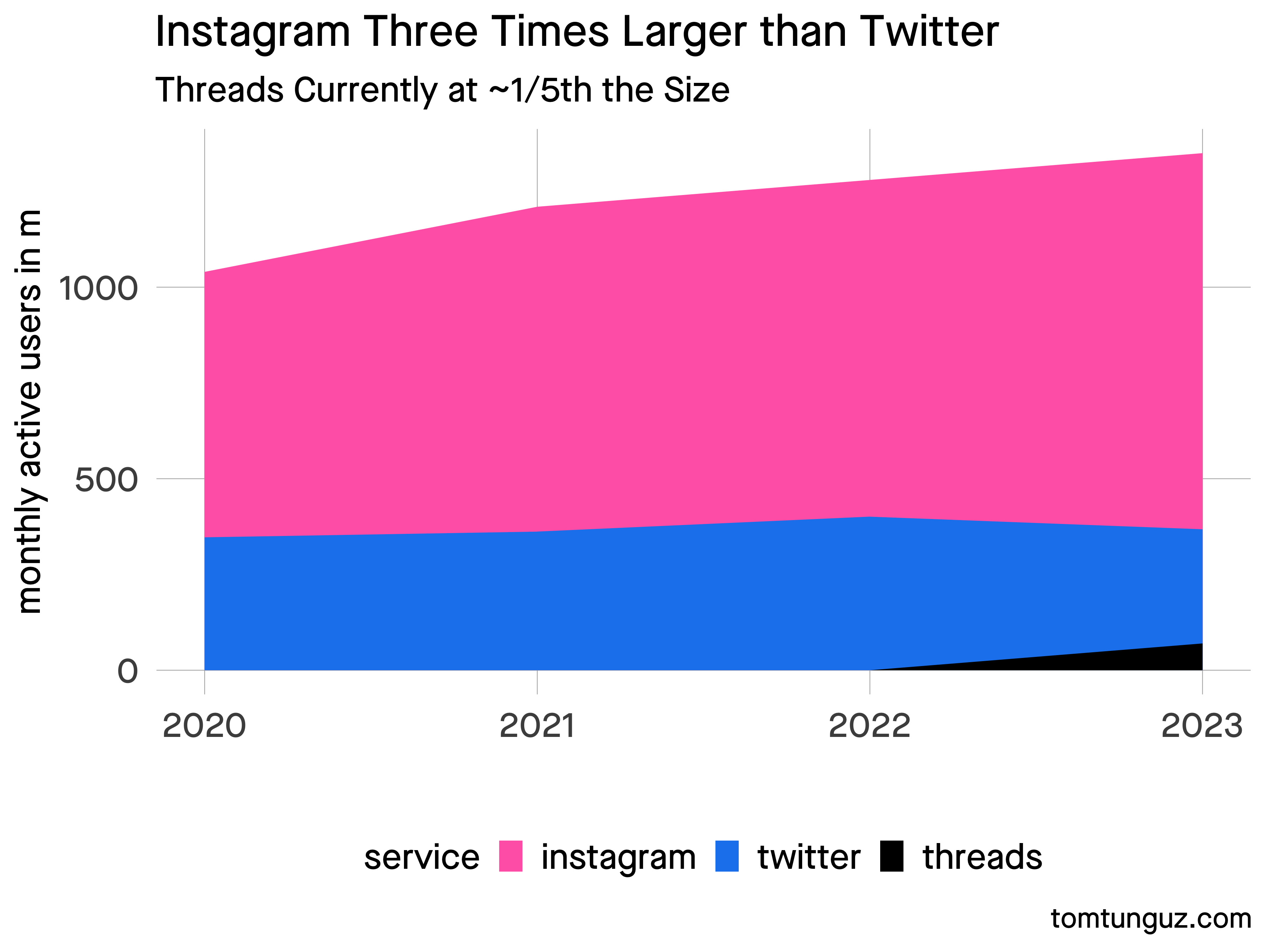 About 1350m users open the Instagram app every month. About 368m click on Twitter's blue bird, 72% fewer.
Threads, launched on July 5th, counts about 70m or about 20% the size of Twitter. At 70m users, Threads current population is 5% of Instagram's.
For any social network, Threads' growth is sensational. One-click sign-up using Instagram has funneled users by the millions into the product at the rate of 1.5m people per hour since launch.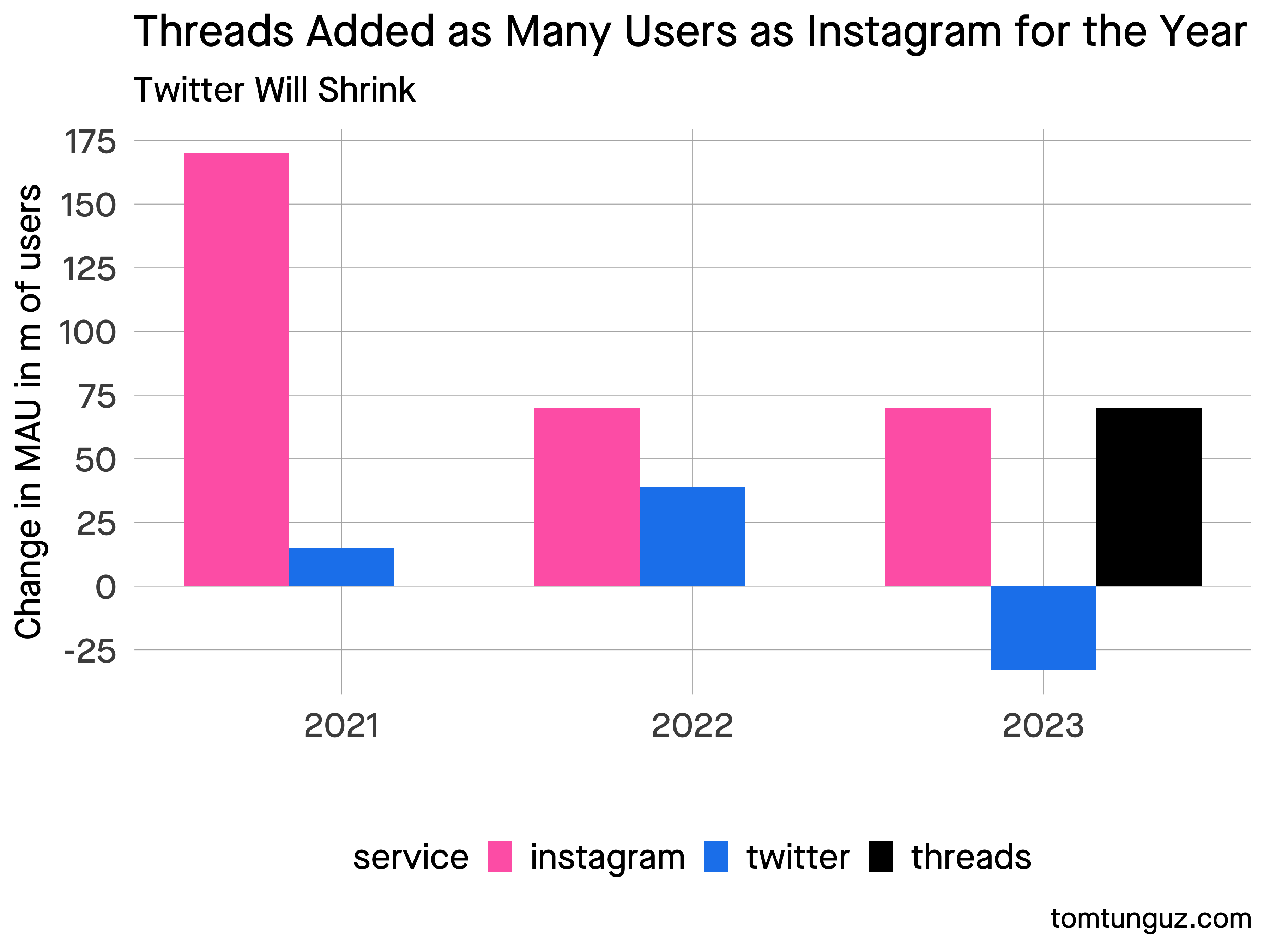 Threads has added as many users as Instagram will add for the year - though the comparison isn't a fair one because the cross-pollination between the services is presumably enormous.
On the other hand, Twitter will lose more than 25m.
Marketers must follow the audience. Threads massive initial audience suggests it will become a viable social channel.
But perhaps not universally. Few infrastructure or SaaS companies maintain Instagram profiles, though they do post to Twitter & some maintain Facebook pages.
Will Threads' usage parallel Twitter or will the cultural infusion from Instagram infuse it with a consumer culture?
It's impossible to answer that question today given the interaction model is so new.
But, certainly the best time to acquire new audiences is at the beginning of a new network launch. Audiences multiply as the network scales. After a while, networks' audiences harden & calcify, requiring paid spend to reach new users to offset greater competition for attention.
Threads offers the potential to amass a large audience at significantly lower cost than other channels in the short term.
In short, experimenting with Threads will become an essential marketing campaign for many in the next few weeks. The promise of reaching a wide audience for little investment is too alluring to forgo.
---
Read More: