2 minute read / Aug 10, 2022 / data analysis /exits /fundraising /
Growth is No Longer the Best Predictor of a Software Company's Value
In 2020, revenue growth was the most important factor explaining a public software company's forward multiple. The formula has changed since then.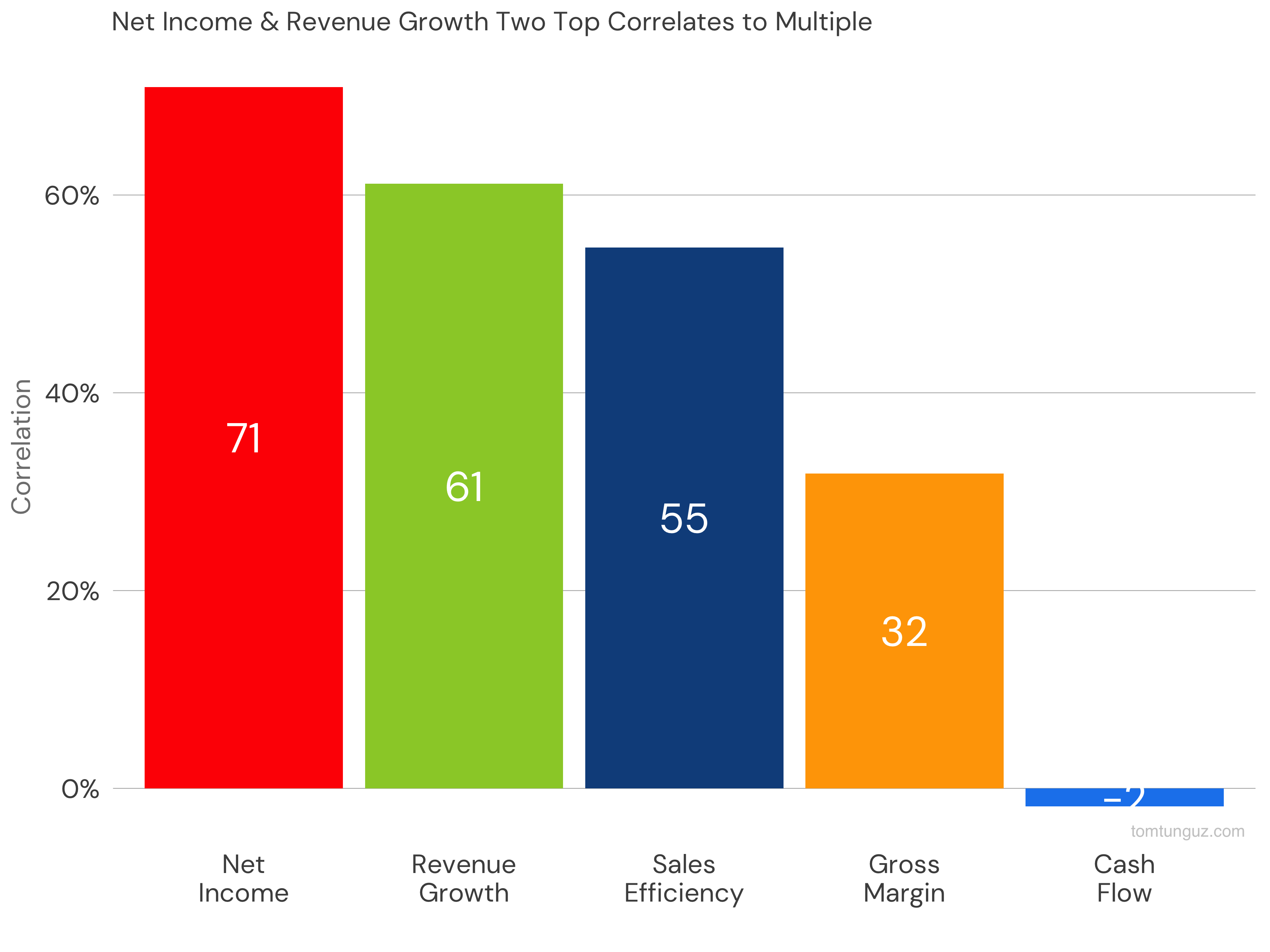 Net income has surged to the highest correlate of a public software company's multiple surpassing revenue growth. Narratives published in newspapers trumpeting the importance of profitability correctly assess investor sentiment on stock exchanges.
Revenue growth & sales efficiency round out the top 3 with gross margin & cash flow from operations margin rounding out the 5 tested metrics.
Preference changes pop out of the data. Net income surges to 0.71 correlation up from 0.12 in 2020. Revenue growth diminishes to 0.61 from 0.81. Sales efficiency also falls by 20 points to 0.55.
Later stage companies, those approaching IPOs operate with similar financial profiles to the public software companies used in this model. Earlier stage companies differ meaningfully. The model's predictive ability frays the earlier the business.
Profitability has surged as the most significant correlate & predictor of a public software company's value.
Inflation and Fed Funds rates expectations have influenced these preferences. As interest rates increase, investors discount the large future revenue & profit streams of high growth companies more heavily.
Should the Fed lessen its tightening or inflation demonstrate a marked contraction, revenue growth would regain the top spot once again.
---
Read More: