2 minute read / Jan 19, 2022 / data analysis /fundraising /
How Will the 52% Correction in the Stock Market Impact the Startup Fundraising Market?
The public software sector is weathering the second deepest multiple contraction in the last decade. Only the 2016 reduction of 57% surpasses it. Public market investors are rotating out of high growth technology companies as the Fed's policies of quantitative easing, asset purchases, and low rates abate.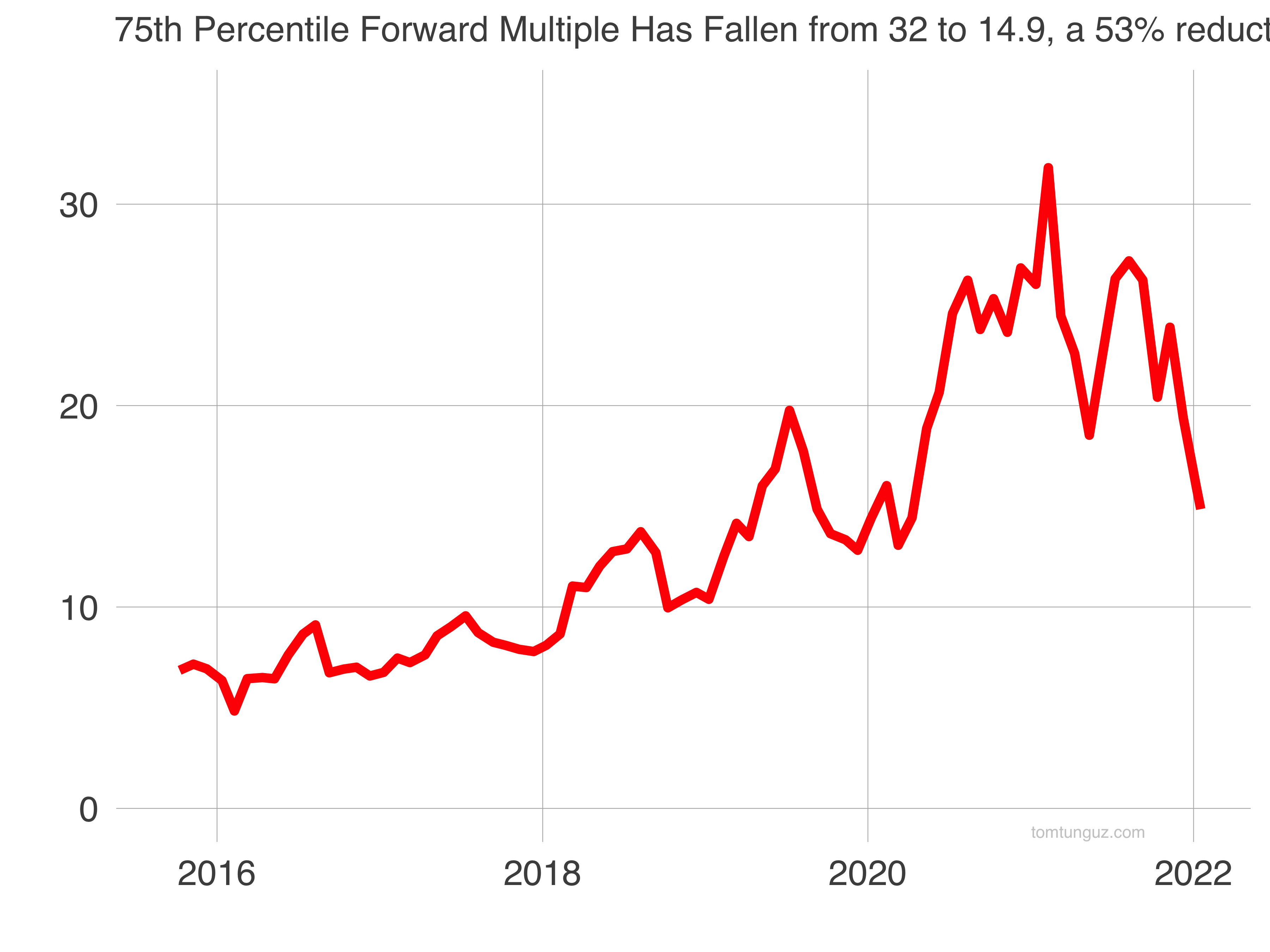 The question on every software founder's mind today must be, how will this affect the private financing markets? As a company's scale approaches that of a public company, the greater the impact on their fundraising.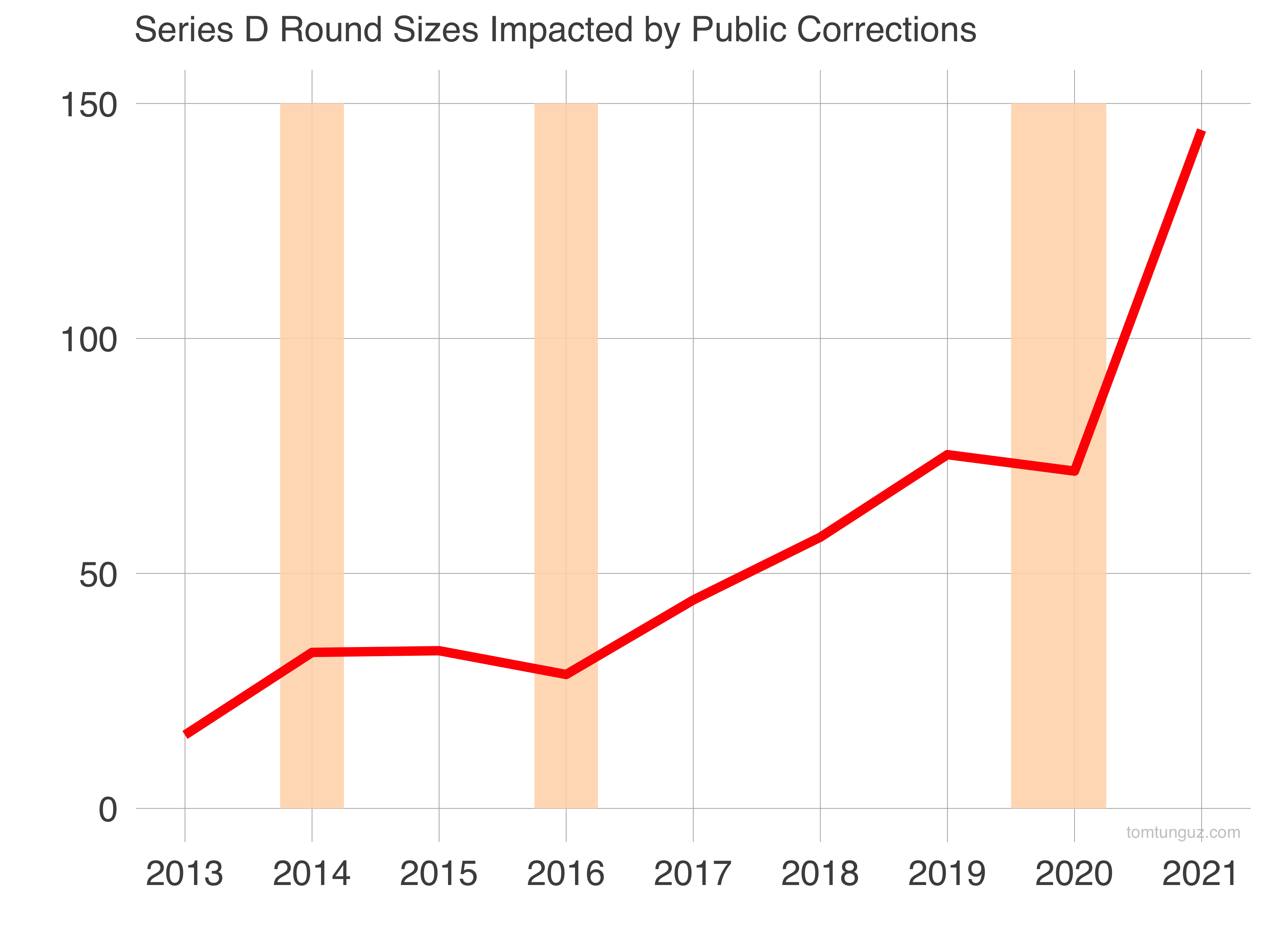 Three corrections in the last ten years have contracted multiples by 40% or more. These are marked in peachpuff orange rectangles above. The Series D mean round size is plotted in red. 2014's correction stalled and then reversed Series D round sizes for 2 years through the second correction in 2016. For the next 3 years, Series Ds increased in size until the late 2019/early 2020 correction of 41%.
If history serves as an occasionally-correct guide, later stage valuations should flatten and fall in 2022, especially in light of the doubling of round sizes in the last 18 months.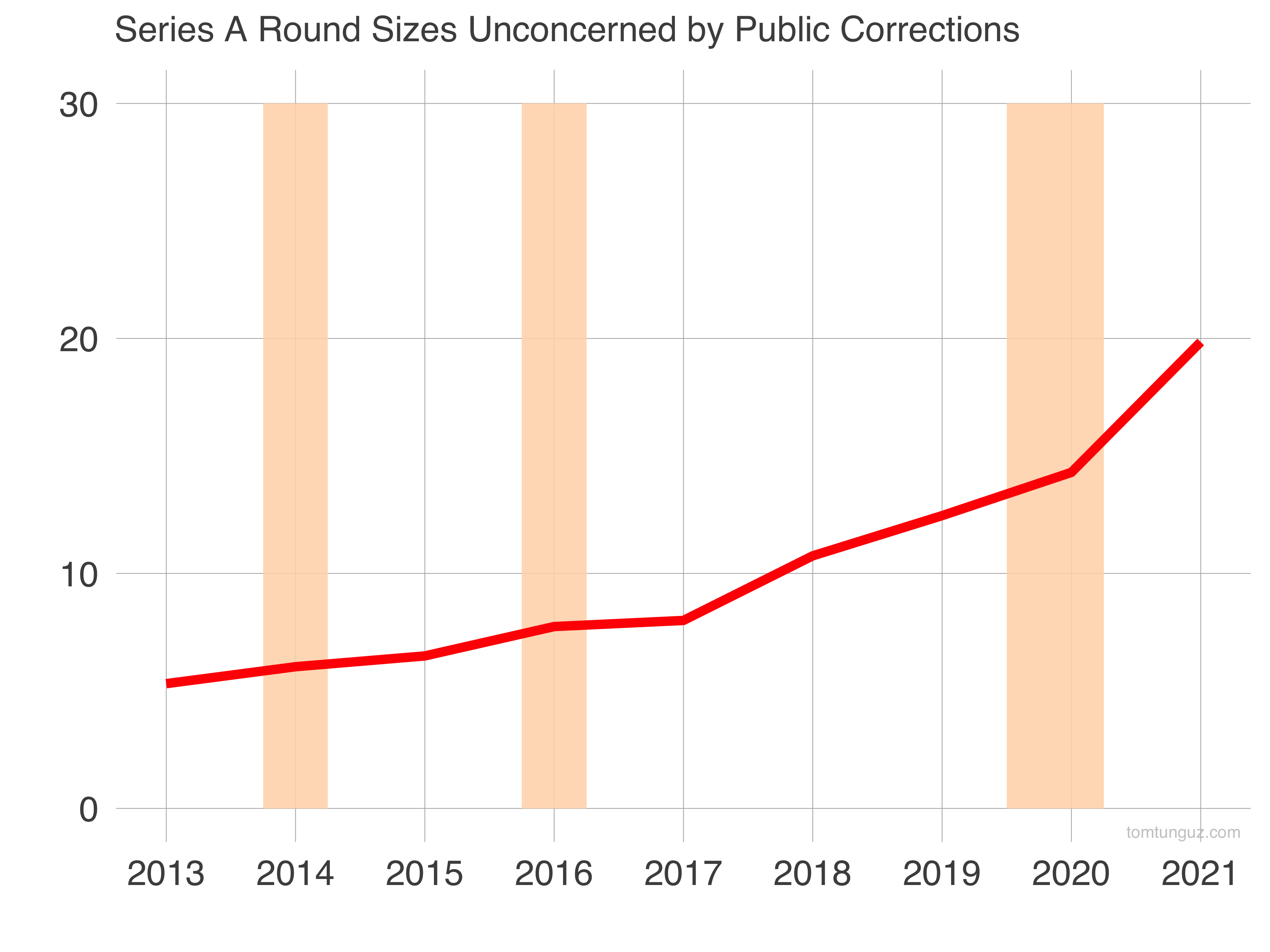 Series As don't imitate this pattern, remaining insulated from the vacillations of the market. Corrections may subdue the growth rates, but haven't reversed them in the past.
One could argue the slopes in the round sizes differ from last time. Ds doubled in 18 months starting in 2016, and again doubled from $75m to $150m in 2020-2021 - so the growth has been steeper on the way up and that may suggest a more sudden correction on the other side of the peak.
---
Read More: