1 minute read / Jan 21, 2021 / office hours /internal communications /
Internal Communication - Why it Matters More than Ever & How to Succeed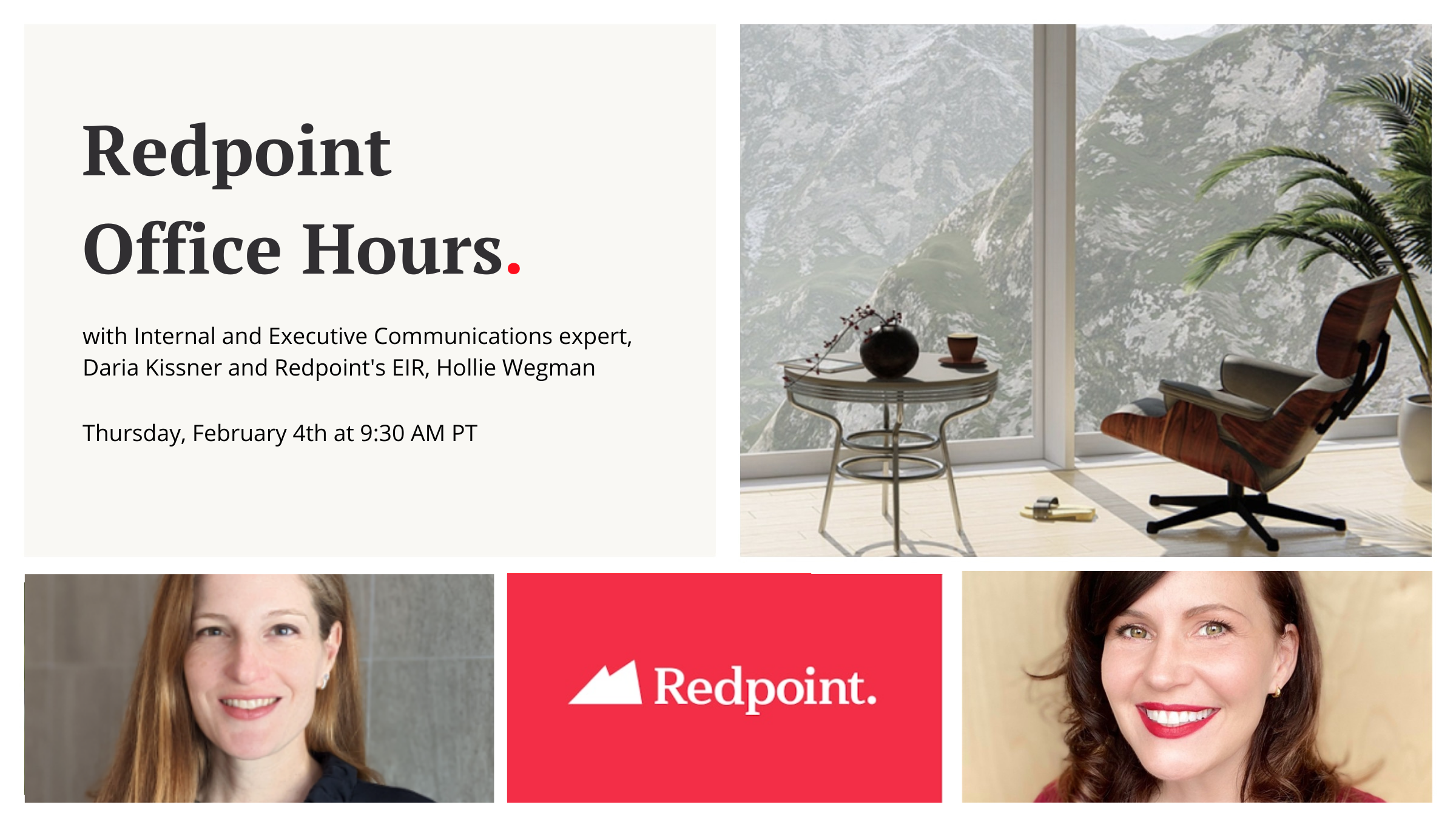 On Thursday, February 4th at 9:30 AM PT, Redpoint Office Hours will host Daria Kissner, who built and led internal and external communications for Google Ads and Commerce, and YouTube.
With the transition to remote work, the discipline of internal communications has become critical for startups to master. Keeping teams motivated, aligned, and connected when each person is in a different place is a new muscle for many startups to train.
Our own Hollie Wegman, currently an EIR at Redpoint and formerly CMO at Segment, who joined Office Hours as a guest, will change seats and host Daria to guide founders through three topics:
the role of internal communications, how it differs from public relations and marketing, and where it resides in an organization
why internal communications are so important especially as a company scales
when to hire and scale internal communications people and efforts, and how to get started
If you're interested in attending, please register here by Thursday, January 28th. This will be an interactive event, and we will collect questions from participants ahead of time. Attendees will also have time to ask Daria questions live.
We look forward to another great Office Hours with Daria!
---
Read More: