3 minute read / Jun 16, 2015 / saas /marketing /
The Disruptive Effect of Open Source Startups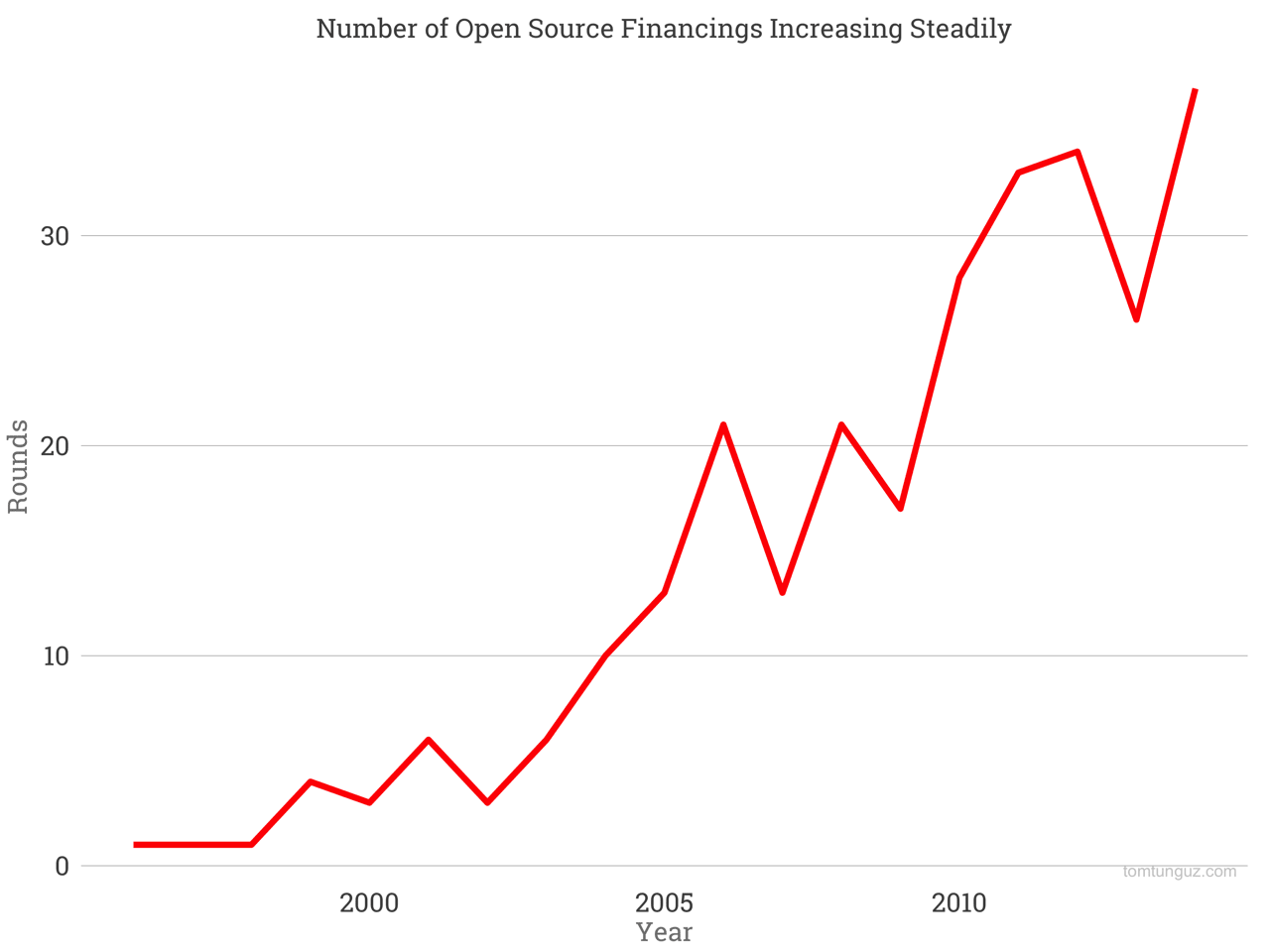 Open Source Software started the movement in the late 1990s. Since then, open source software has transformed the software industry. Today, many infrastructure software startups employ open source strategies to market their software and win dominant market share.
Open source is a disruptive distribution strategy. It allows potential users and buyers of a software to try it, evaluate it, and understand exactly how it works because the source code is freely available. Open source companies market to developers exactly how developers would like to be marketed to - with code.
Once many people are using an open source software, startups generate revenue in a variety of different ways, either charging for services and support of the open source software or developing closed source or premium features that enterprises are willing to pay for.One of the most interesting newer models is open source SaaS.
As a result of both the disruptive nature of open source distribution, and the changes in buyer preferences, the number of open source financings has increased nearly monotonically since the genesis of the movement, and it shows no signs of slowing. In 2014, venture capitalists invested in 37 separate open-source financings.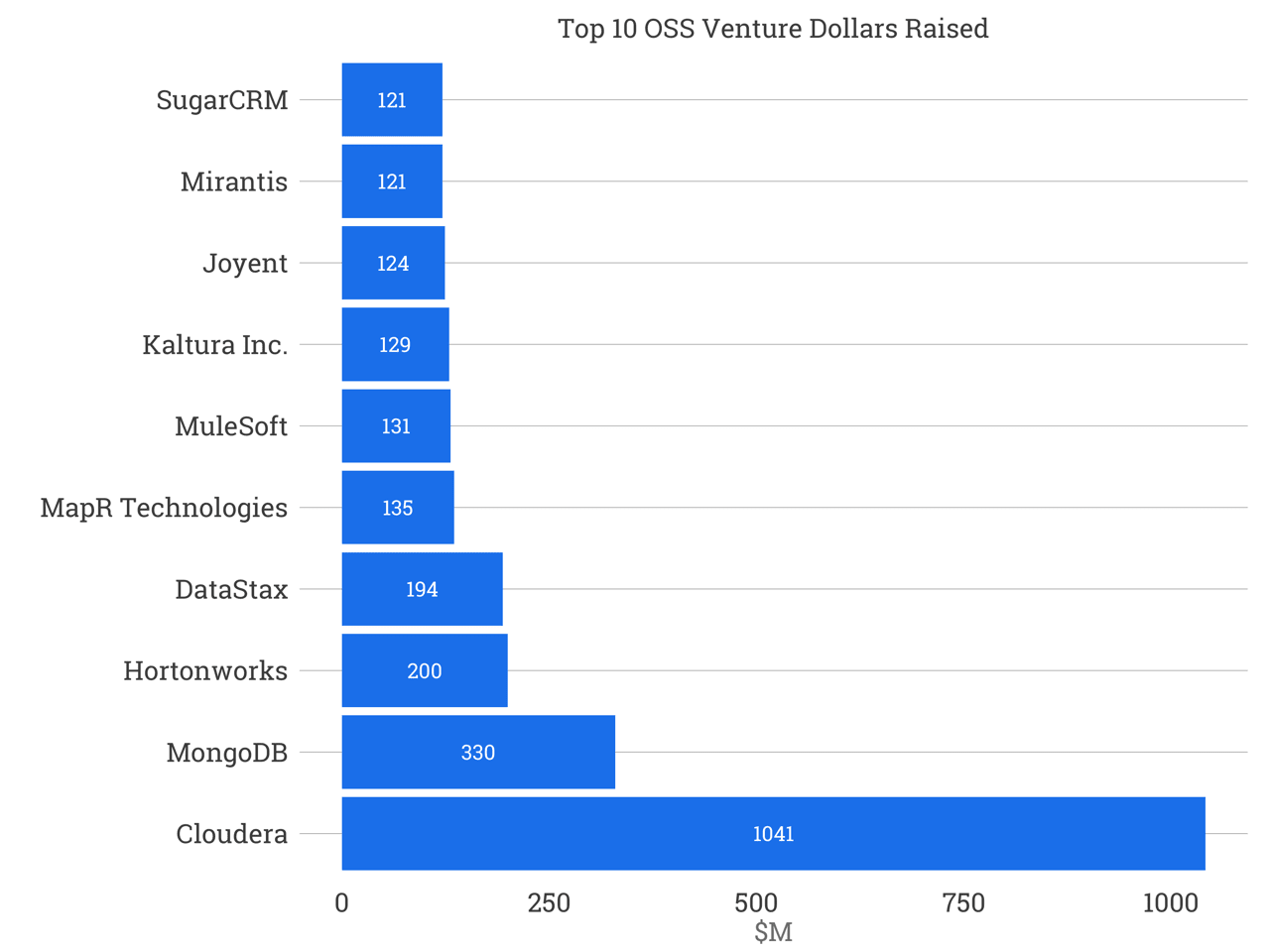 Some open source companies have raised huge sums of money, well over $100 million. The chart above shows the top 10 open source companies in terms of dollars raised. Three of the top 10 companies are filesystem companies commercializing Hadoop (Cloudera, Hortonworks, MapR). Two of the companies are database companies (MongoDB and Datastax). Mulesoft is a data movement company. Kaltura provides video rendering software. So, it's plain to see that open source software companies are playing in many software and infrastructure categories.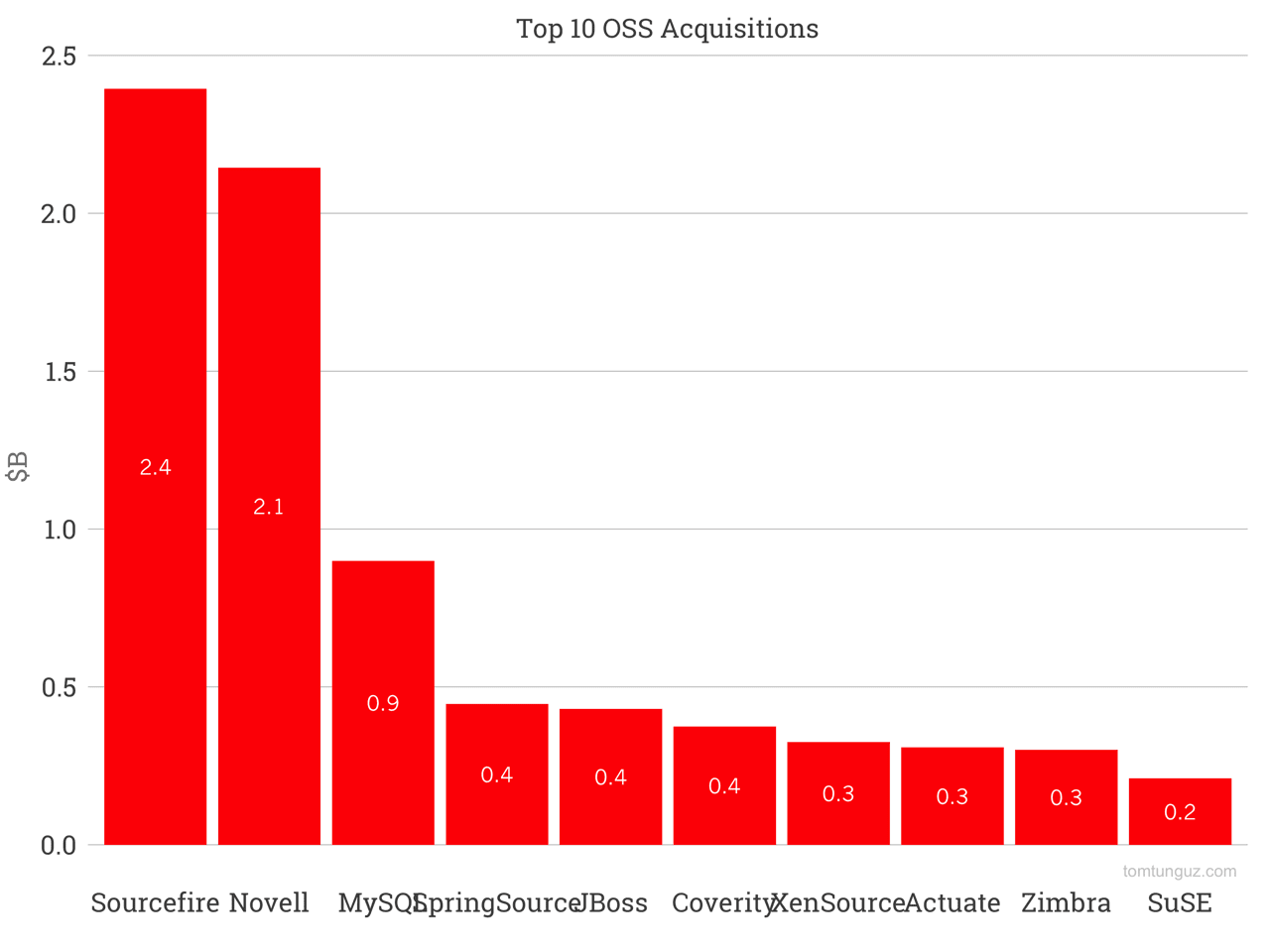 VC interest in new open-source software is motivated by substantial exits. The chart above shows the top 10 open source acquisitions. SourceFire, Novell and MySQL have all been worth $900 million or more, in three separate categories of software: security, operating systems, and databases.
| Company | Market Cap, $B | Revenue, $M | Gross Margin, % |
| --- | --- | --- | --- |
| RedHat | 14.5 | 1,790 | 85 |
| HortonWorks | 1.1 | 46 | -75 |
In addition, there are two publicly traded open-source companies, RedHat and Hortonworks, both which are worth more than $1 billion. RedHat is worth 14.4 billion, making it more valuable than Splunk and ServiceNow, and just about the same as WorkDay. However, these companies couldn't be more different in terms of gross margin profile. While Red Hat operates at 85% gross margin, which is better than most SaaS companies, Hortonworks recorded a negative gross margin last year, because of the significant amount of revenue derived from professional services which are sold at a loss to the company to win market share. While many companies do distribute software via open source, these businesses can employ radically different business models and consequently have contrasting financial profiles.
I'm certain we'll see quite a few more open-source software companies. While the movement has been around for more than 15 years, the opportunity before these kinds of businesses has never been larger. There more developers than there have ever been. Companies of all kinds are starting to use software as competitive strategic advantage, and the pace of innovation in infrastructure and software continues to increase.
---
Read More: