1 minute read / Jul 15, 2021 / office hours /
The Journey From Fortune 100 Executive to Startup Entrepreneur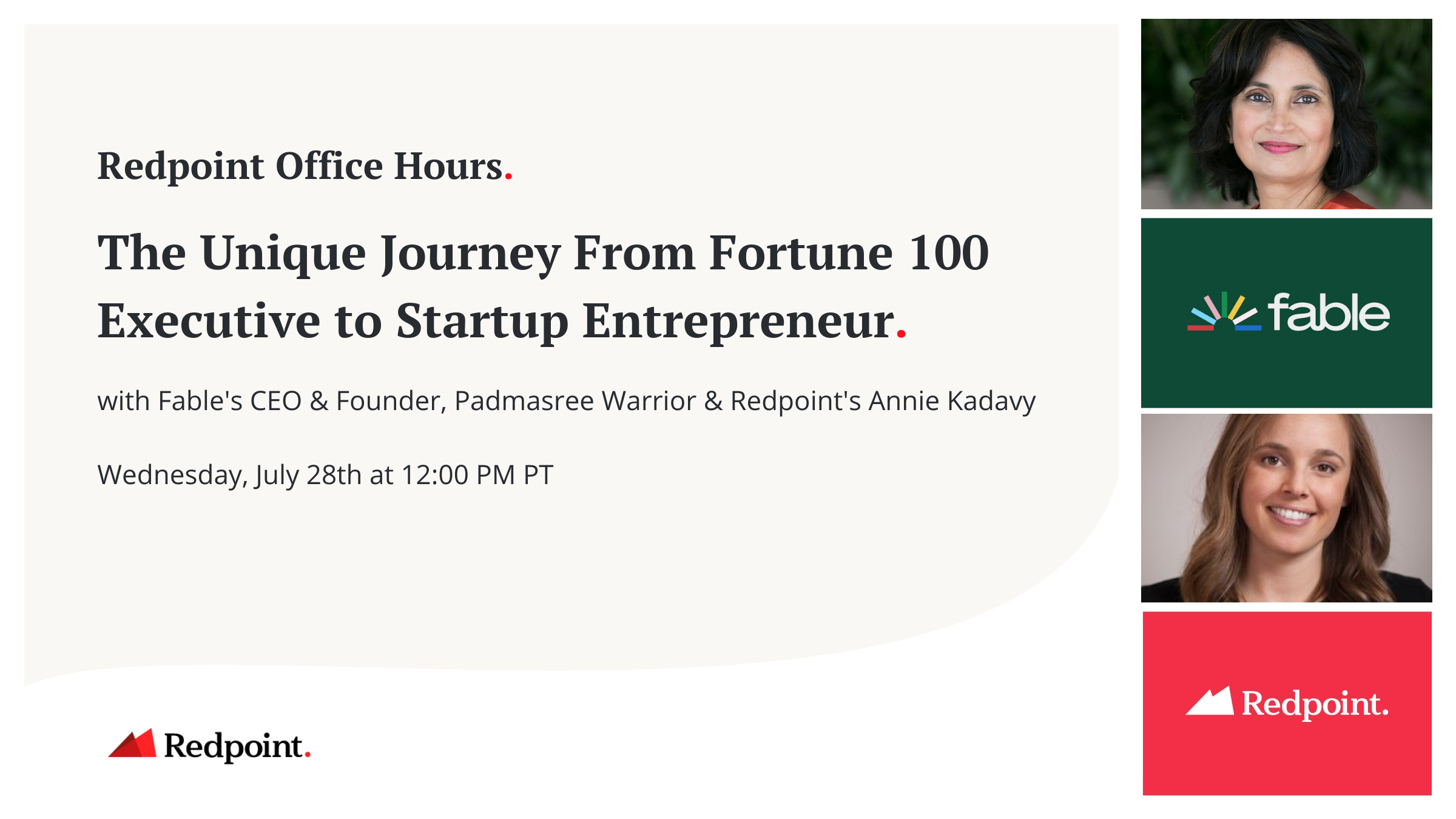 It's not very often one meets someone with Padmasree Warrior's story. Formerly the CTO at Motorola, she left to co-lead Cisco's engineering organization worldwide. Next, she took the helm at NIO, a manufacturer of automonous vehicles that went public in 2018. She serves on the boards of Microsoft and Spotify.
On Wednesday, July 28 at 12pm PT, Redpoint Office Hours welcomes Padmasree, who is current the CEO of Fable,the social reading platform that brings stories for everyone, anywhere.
My partner, Annie Kadavy, will host Padma to learn about Padma's preference for taking the opposite path, sharing lessons she's learned from leading a Fortune 100 company, and bringing the Journey full circle by starting a company from scratch. The conversation is bound to be spellbinding.
If you'd like to attend, please register here. We will collect questions from participants during registration and try to cover them throughout the discussion. Attendees will also have the opportunity to participate in a live Q&A at the end of the session.
Note: If you would like to stay notified of all future Office Hours, please subscribe here.
---
Read More: