2 minute read / Jul 19, 2022 / exits /fundraising /startups /
PE in VC in 22
In 2018 at Saastr, Jason Lemkin & I talked about private equity becoming an increasingly aggressive buyer of venture-backed software companies.
Last year, private equity firms inhaled $29 billion dollars' worth of startups - a twenty-year record and 50% more than the previous peak.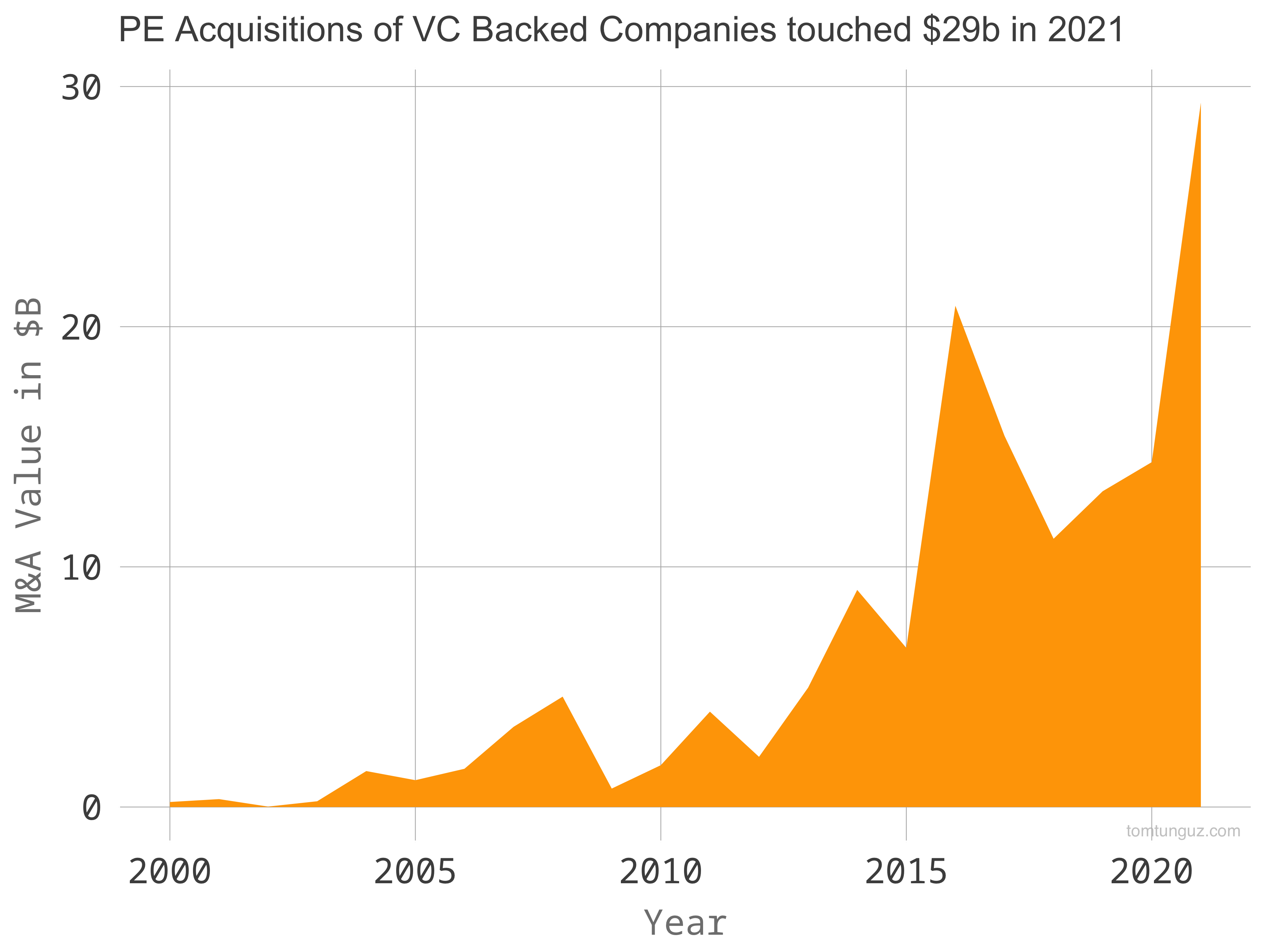 The high-water mark underscored the importance of private equity sponsors as an exit avenue for startups in black Sharpie marker. In 2021, PE buyouts constituted more than 20% of venture-backed M&A by dollars, doubling in the past decade.
VC2PE transactions - startups bought by PE funds - record median sales prices consistent with strategic M&A - when companies buy startups. The most recent surge notwithstanding.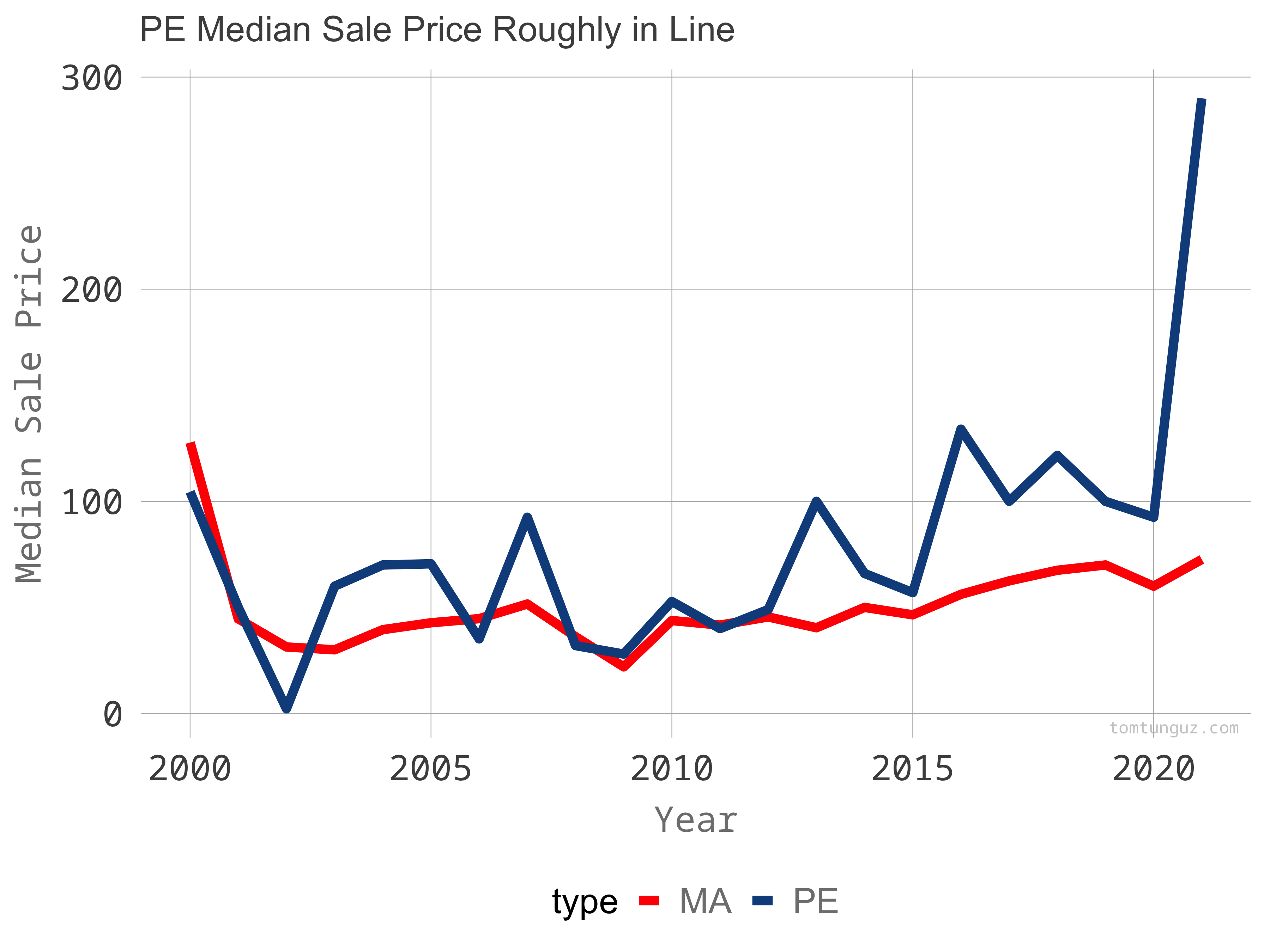 Who makes for the most attractive VC2PE targets?
Private equity companies typically target SaaS/IaaS companies at $20M in ARR or more with good unit economics and growth in the 10-30% per year range. Gross & net dollar retention marks must impress, and net income should hover close to profitability.
PE funds target businesses whose bottom lines would benefit from improved internal operations. Most PE firms aim to increase a startup's value by squeezing more juice from a Cara Cara orange rather than fertilizing the tree to make it grow. Often, PE firms swap out management team members to start the juicing process.
Also, VC2PE buyouts trade at lower single-digit ARR multiples (1-5x) compared to strategic M&A which has touched 20x or more, depending on the public market & auction pressure.
The software & infrastructure youth of a decade ago are ageing & growing into these revenue ranges. Record amounts of PE raised and sitting as dry powder ready to be invested, just like VC. Market multiples have compressed by 50-70%. Harvest season for a private equity investor.
The combination means we've entered a market ripe for the picking. Expect PE to squeeze record quantities of pulpy orange juice in the next few years.
---
Read More: