2 minute read / Oct 28, 2018 / exits /data analysis /
Red Hat's Acquisition - A Triumph of Open Source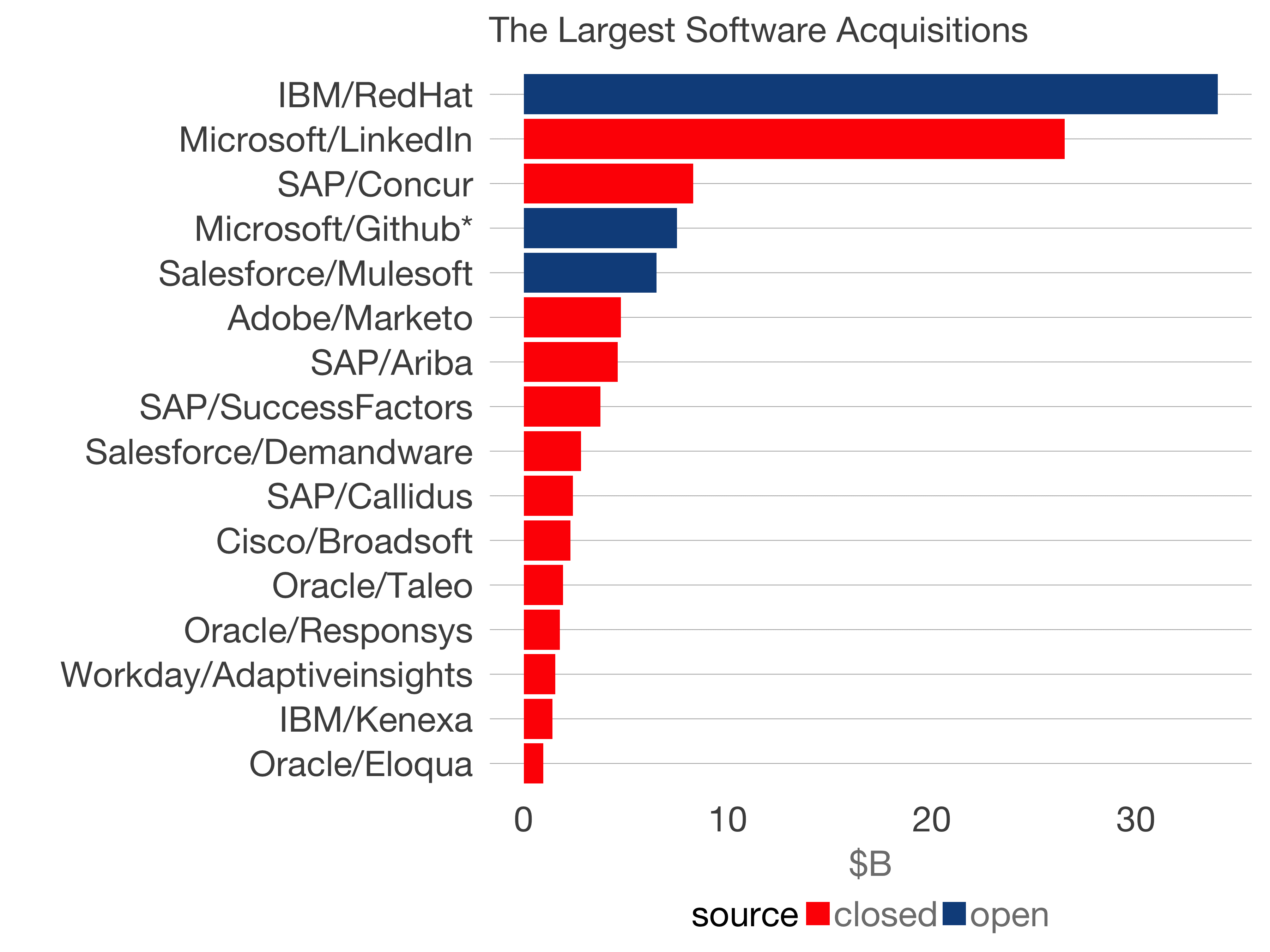 Over the weekend, IBM announced the largest software acquisition of Red Hat, an open-source software company, for $35B. It is the largest software acquisition in history, and the third largest technology acquisition (Dell/EMC at $67B and JDS/SDL for $41B were both larger hardware mergers). IBM will spend 31% of their current market cap for Red Hat and pay a 70% premium to Red Hat's closing price on Friday.
It's a triumph of the open source strategy. Three of the largest software acquisitions of the last ten years have been open source. They have all occured in 2018, a year in which more than $60B of $1B+ software M&A has transpired.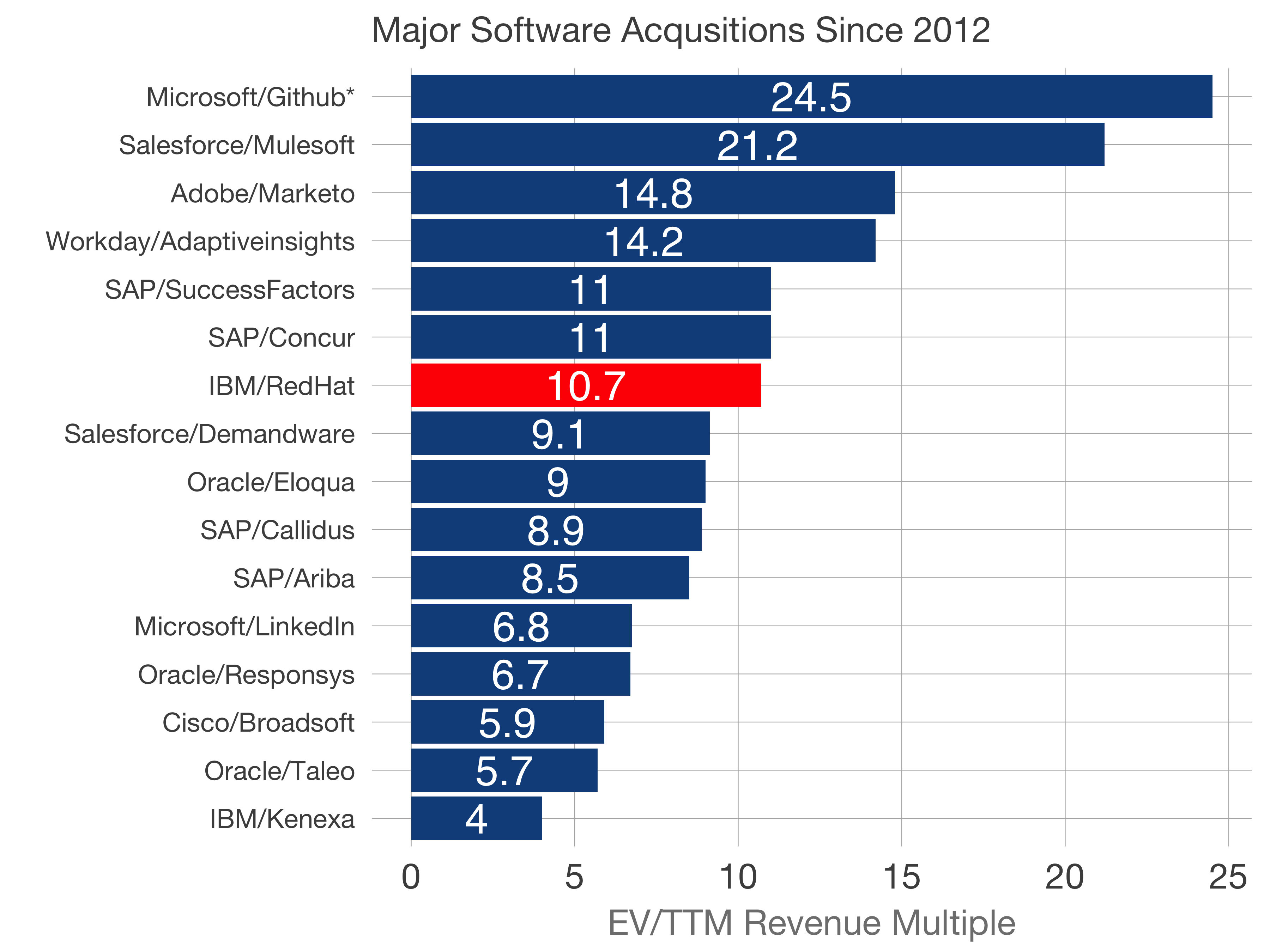 This price values the company at a 10.6x enterprise value/trailing twelve month revenue multiple. Relative to other multiples paid this year, this acquisition price isn't an extreme. But the aggregate price certainly is. Red Hat employs nearly 12,000 people across 90 offices. The company generates $3.2B in annual revenue growing at 19% annually at 85% gross margin. Only 12% of revenue is professional services.
Red Hat offers three groups of software products: Operating System (Linux and virtualization); Application Development (application server/JBoss); New Infrastructure (OpenShift, OpenStack and Ansible). Revenue contribution across these categories is 64%, 23% and 13%. The core infrastructure (operating system and app development) are certainly great businesses, growing between 10-25% annually. The New Infrastructure is the fastest growing, doubling year over year.
I regard Red Hat's OpenShift platform as the leader in enterprise platform-as-a-service. OpenShift provides a modern development environment for software engineers. OpenShift simplifies the deployment and management of complex technologies like Kubernetes for large enterprises.
IBM's acquisition of Red Hat reshapes the software ecosystem overnight. It validates open-source in a powerful way. IBM makes a huge leap forward in the open source community. Red Hat contributes to tens if not hundreds of the most important open source projects. And it provides IBM with software and services to sell.
---
Read More: