3 minute read / Nov 19, 2015 / office hours /
4 Lessons For SaaS Startups From Optimizely's Early Days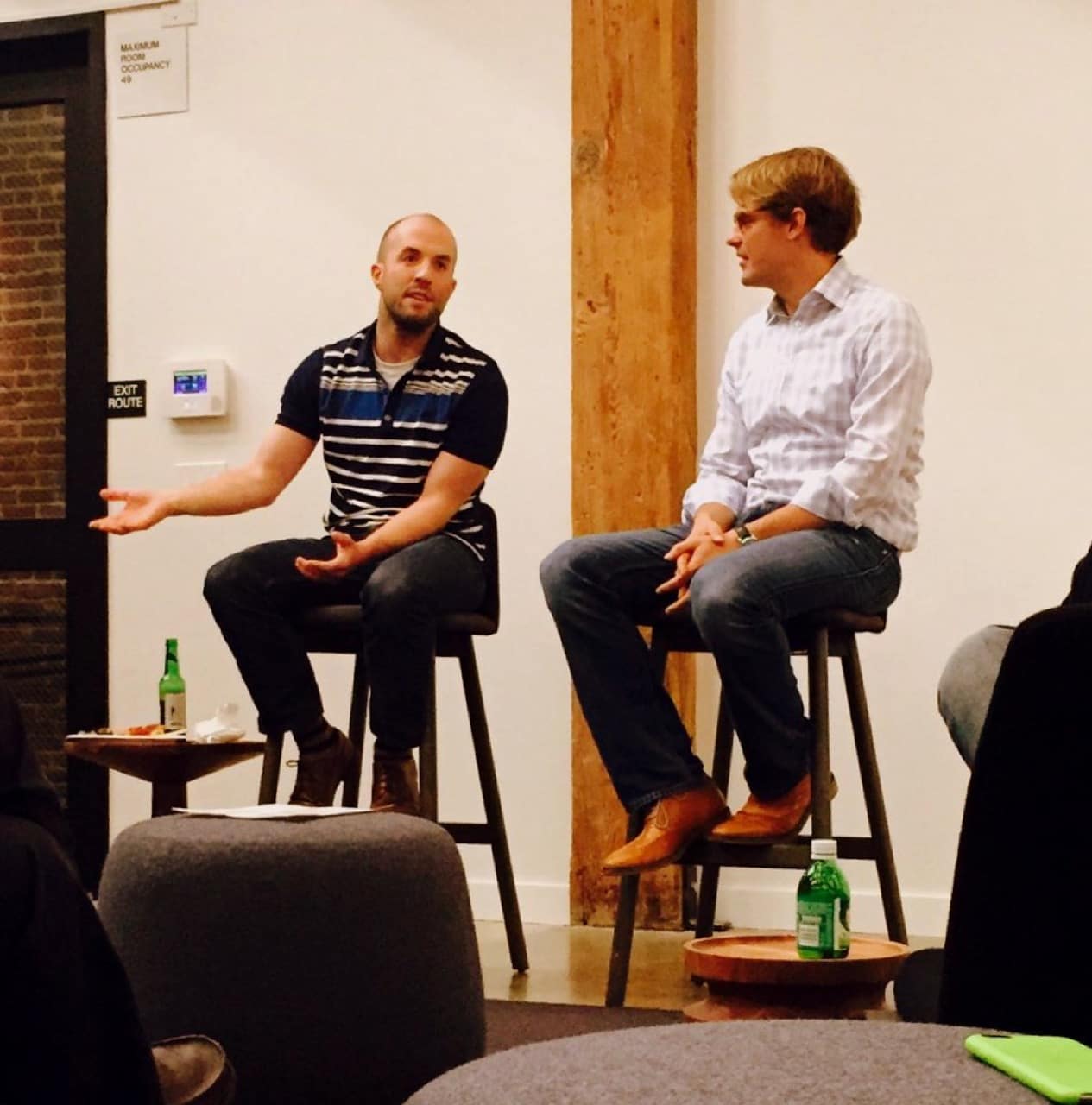 Last night, SaaS Office Hours hosted Optimizely co-founder and CTO Pete Koomen. Pete was a Google Associate Product Manager for AdSense and launched Google App Engine. Then he joined his co-founder, Dan Siroker, also an APM at Google to found three companies, the last of which is Optimizely.
As Pete shared with us, the idea of Optimizely was borne from a need Dan saw when managing the teams to build Obama's fundraising websites during his first campaign. Dan and his team wrote code to fine-tune sign-up flows, and the experiments meaningfully improved fundraising performance. During YCombinator, after Pete and Dan had been accepted with a different ecommerce idea, that the two founders jettisoned the first idea and instead pursued the website optimization concept. Famously, they tested the idea by calling two advertising agencies and asking them to pay $1000 a month for early access to a product that didn't yet exist (but soon would). Now 400 people strong, Optimizely is the leader in A/B Testing.
The conversation at the Redpoint office in San Francisco last night focused on the insights Pete accumulated during the early days of the company. These were some of the things I learned from Pete.
First, hire a management coach to work with you as the company grows. As Optimizely evolved, the demands on Dan and Pete increased enormously. Pete told us that being a leader is a never-ending journey of improvement. The best ways he found to learn leadership skills was to hire a management coach to meet him once per month, to talk through the issues facing him at Optimizely. In addition, the management coach performed 360 degree reviews for Pete to help him understand how his team wanted him to evolve to maximize his impact on the company.
Second, you must fire yourself way before you think you do. As soon as you become good at a job - sales, product, marketing - you know enough to hire the person to replace you. And you should do it right then. It's the only way to scale the business. When that person starts, you have to stand back and let the new employee learn the job, making the mistakes they need to make to become great at it. As a founder of a business, Pete told us, that's an incredibly hard exercise in letting go.
Third, hire for hustle in sales, especially at the beginning of the company when the sales process and sales motions aren't defined. Optimizely's first successful salesperson had previously started a mattress-recycling company in Seattle. Optimizely's second salesperson had retired from professional ballet-dancing. Though these two key contributors possessed atypical sales backgrounds, they shared a fire, a determination that fueled their success in discovering the right go-to-market strategy for the company.
Last, after your startup finds product market fit, hiring becomes the top priority of the business. Pete said - and I loved this expression - "You have to build the machine that will build the machine." In early 2012, Dan and Pete gathered the company at the beginning of the year to say that 2012 would be the year of hiring and that everyone's first priority is building a great team. Pete asked every employee to share their likes and dislikes of working at Optimizely and used that to enumerate the companies values, which became the rubric that measured candidates and determined which would become Optinauts - Optimizely employees.
Pete is an inspirational leader who is remarkably genuine about the successes and struggles of building a category defining company. Thank you, Pete, for sharing some of these insights and stories!
---
Read More: