2 minute read / Feb 26, 2019 / data analysis /
The Free Trial Survey on the Saastr Podcast and Hitting a Blogging Milestone

Last week, the dynamic Harry Stebbings and I recorded episode 213 of the Saastr podcast, where we discussed the learnings from the free trial survey in a bit more detail. Harry's a wonderful interviewer, and moves effortlessly from topic to topic. I made him laugh once later in the show when I told him about the last book I read. Normally, he's the one making me laugh.
Discussing the results with Harry, the data that is the most baffling to me remains the activity scoring data. In that analysis, the data showed lead scoring was ineffective at lower price points and negatively correlated with conversion rate at higher price points.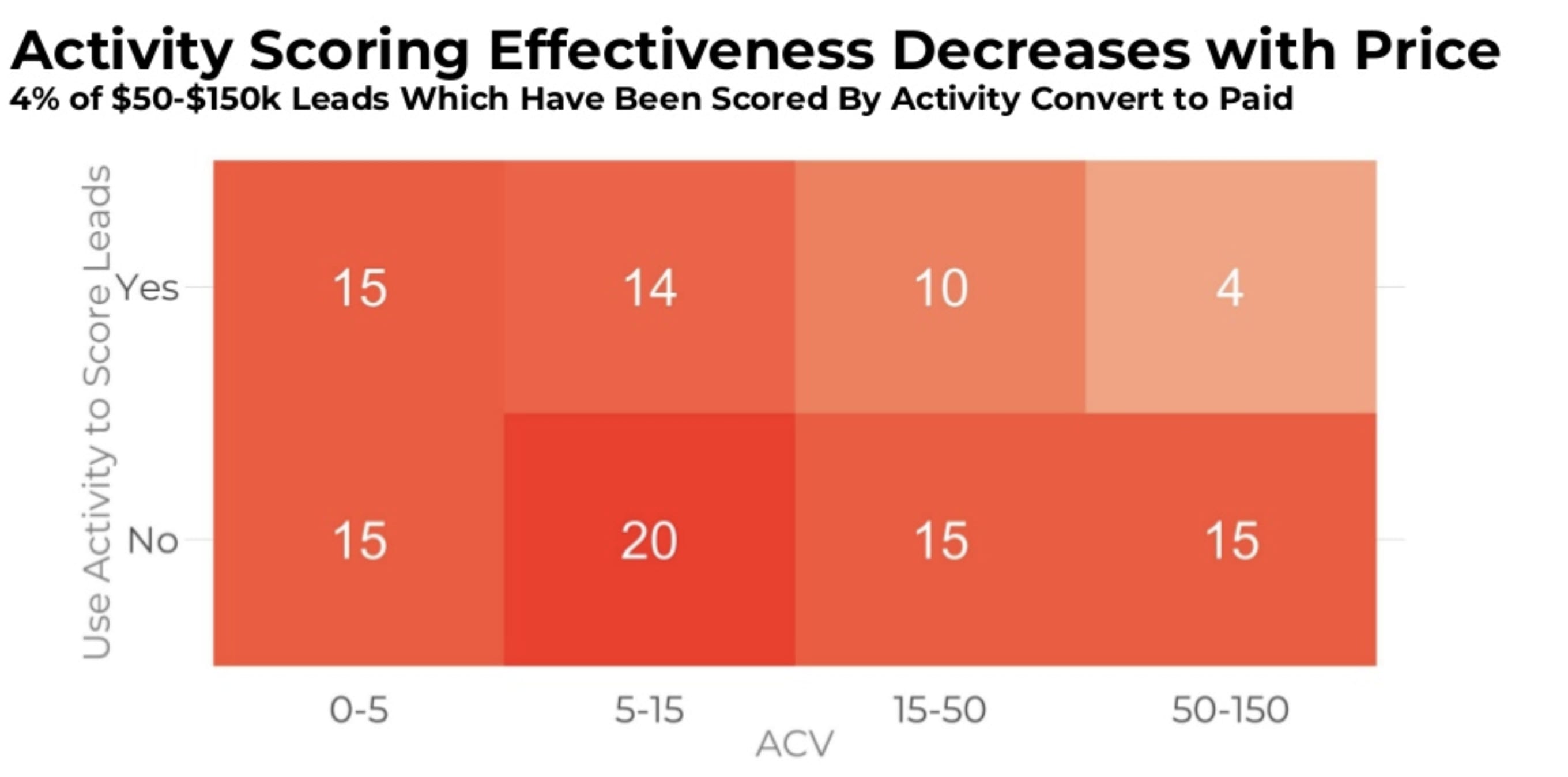 As I said on the show, my hypothesis is that buyers in the upper price points may poke around in the product once or twice, and still buy. In contrast, trial-ers of 0-5k ACV software may use the product much more because the buyer is the user.
The part I can't overcome is I studied machine learning and our teams used it at Google to great success. Many of the startups I work with use machine learning successfully. ML works. Why doesn't it seem to work in this case?! If anyone has a hypothesis, I'm keen to hear it.
Given all the interest in this data and the wonderful response to it, we'll be publishing more surveys like these. Also, this post is a milestone posts. It's the 1000th post on tomtunguz.com. Thanks for the support and the time.
---
Read More: