2 minute read / Apr 8, 2021 / data analysis /
Covid's Impact on Software Sales Efficiency
More than a year after Covid washed over the software ecosystem and the tide ebbs, it's revealing the impacts on fundamental metrics of public software companies. Sales efficiency is one of those key metrics. Covid altered the way salespeople and marketers engaged their target markets. Travel collapsed, virtual events blossomed, handshakes became Zoom namastes. How did sales efficiency evolve?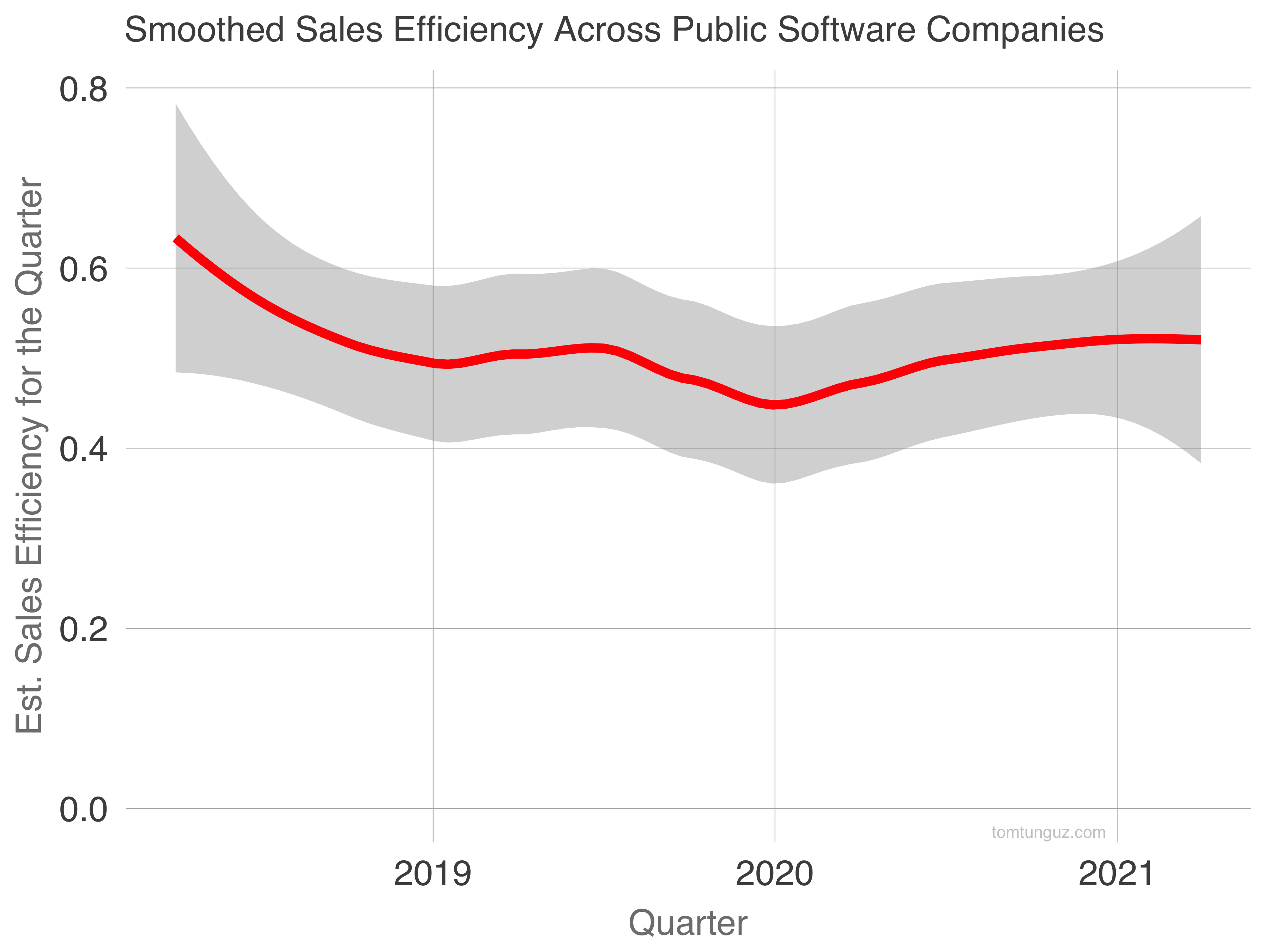 Across public software companies, the average sales efficiency fell from 0.6 to 0.51 over the last 3 years. The majority of that fall occured before Covid in 2019. In contrast, sales efficiency improved throughout 2020.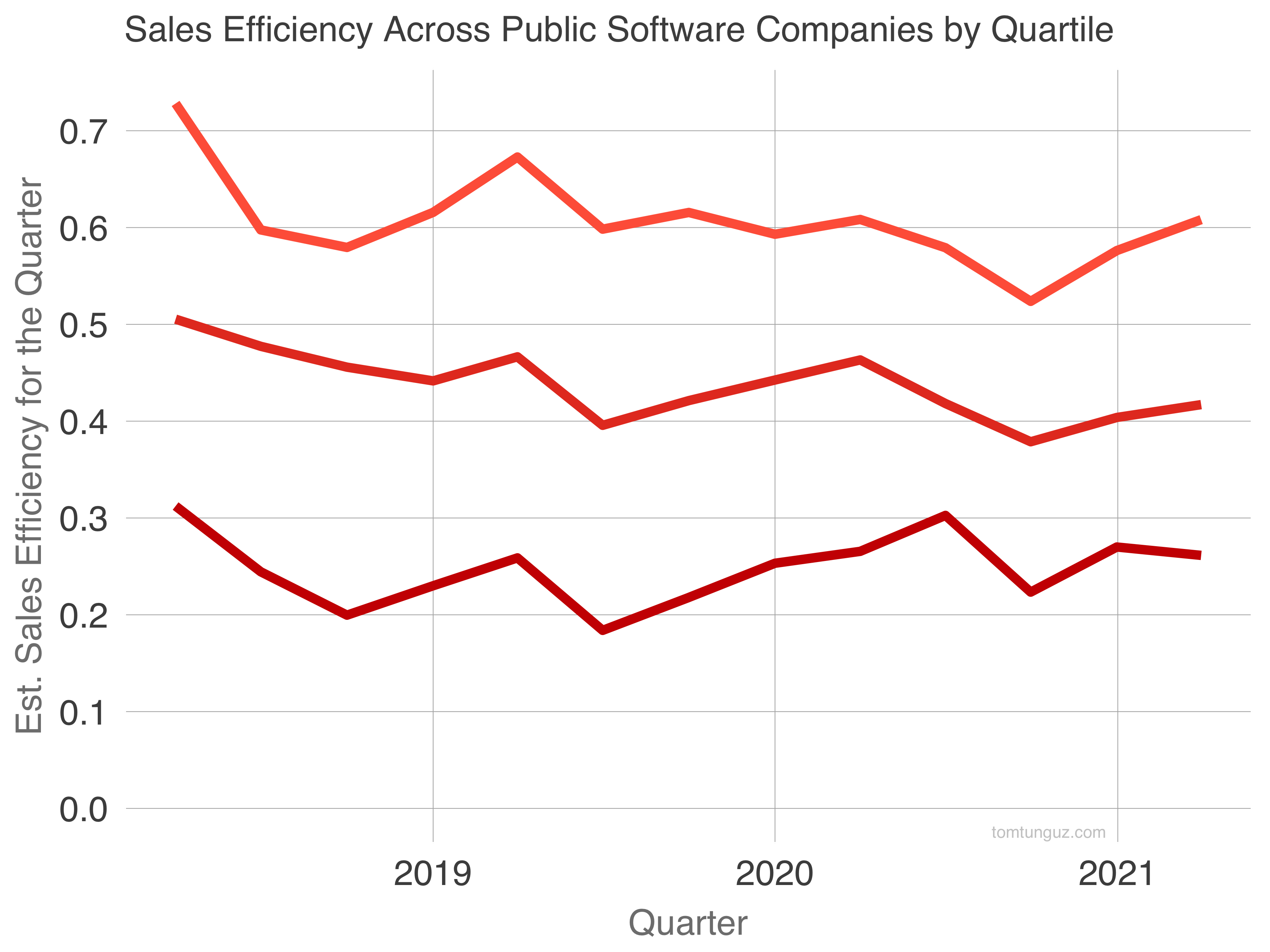 Examining the data by quartiles, the sales efficiency has remained largely unchanged. However, amongst the individual names the story differs.
Zoom's sales efficiency tripled, Twilio's chart smiles, Shopify benefitted from a doubling. But by and large, most companies' sales efficiencs remained relatively constant.
This steadfastness in the metrics is all the more remarkable for it's lack of turbulence. By and large, software companies transitioned to virtual sales seamlessly. Call it a testament to the resiliency of go-to-market teams and their virtual pair-partners, the buyers.
The data does imply lengthening sales cycles, lower conversion rates, increased online spending or other leaks in the funnel offset declines in travel and field marketing expense.
Virtual selling does have its tradeoffs, but the heartening conclusion is that irrespective of the sales vector, software companies close customers with constant cost-effectiveness.
---
Read More: