2 minute read / Mar 28, 2023 / sales /data analysis /
The Typical Startup Saw a 24% Increase in Sales Cycle in 2023
Sales cycles shifted dramatically in 2023. Slower sales cycles create pipeline shocks & startups are feeling the impacts.
The average startup saw a 24% increase in sales cycle from early 2022 to 2023. 60 day sales cycles are now 75 days.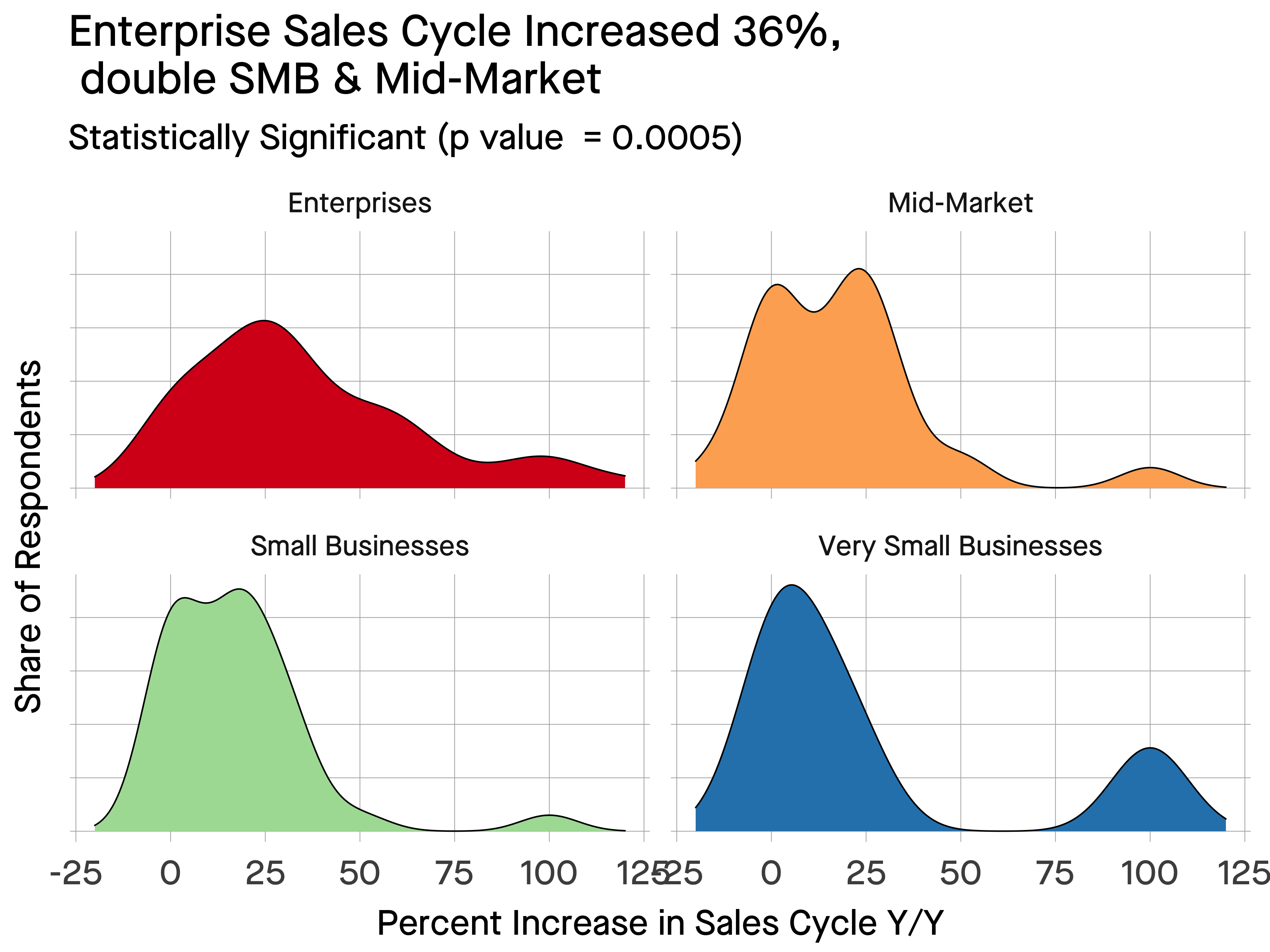 But the latency isn't evenly distributed. Startups selling to enterprises have increased 36%, twice those of Mid-Market & SMB focused companies. This figure is statistically significant with a p value of 0.0005.
The distribution chart above shows about one-third of enterprise sales cycles take 50% or longer than last year to complete. Mid-market & SMB distributions skew left with up to 10% of businesses reporting a decrease in sales cycle during the period.
The VSB chart shows a bi-modal tilt to the data: most companies observe a moderate increase but about one-quarter have seen a doubling.
| Segment | % increase in sales cycle |
| --- | --- |
| Enterprise | 36% |
| Mid-Market | 18% |
| SMB | 17% |
| Very Small Business | 26% |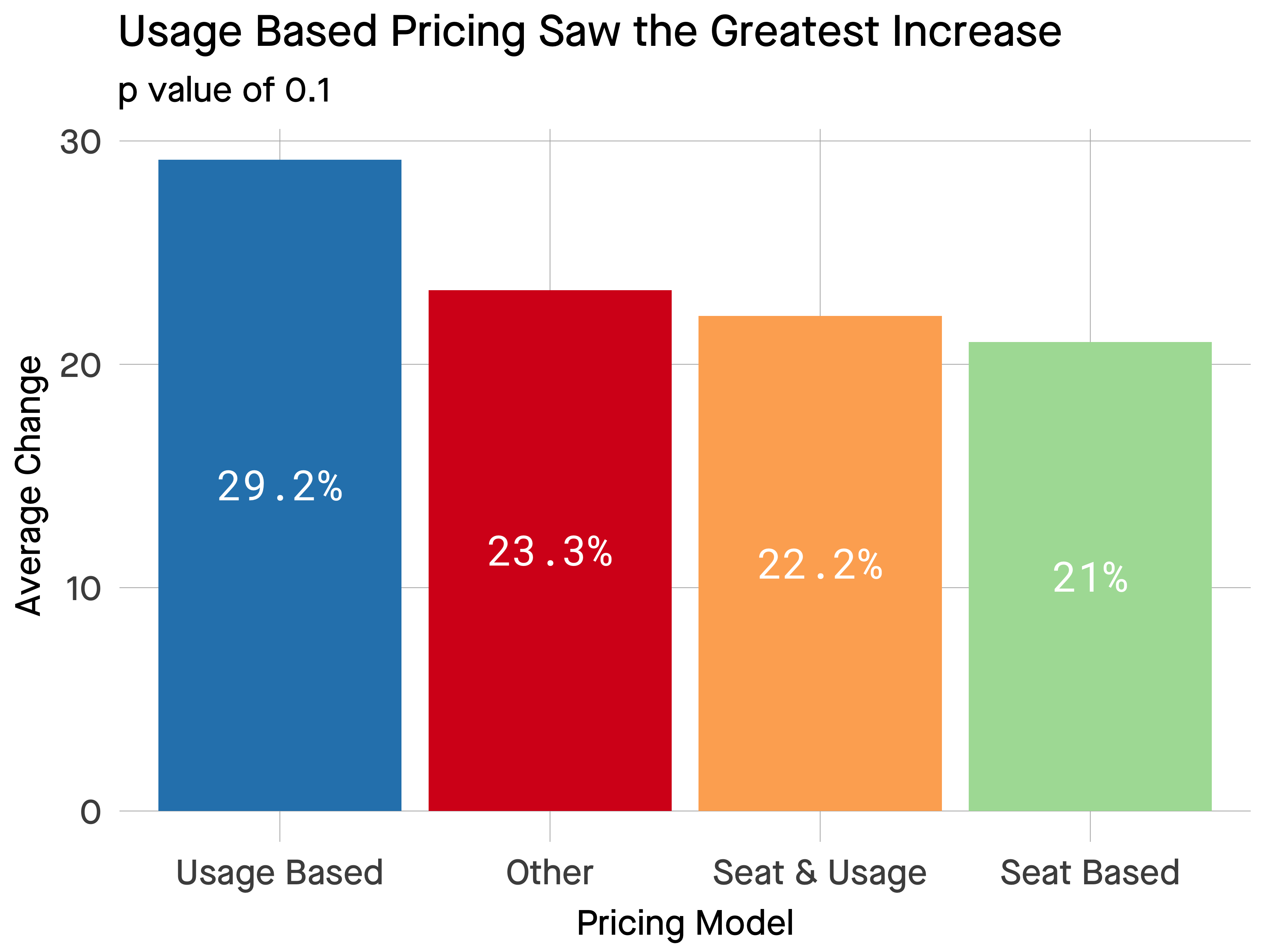 Usage-based companies have suffered greater increases in sales cycle than seat based companies: 29% vs 21% with a p-value of 0.1.
And yes, enterprise focused companies with usage based pricing models have borne the greatest overall increase of 44%.
These benchmarks suggest startups should plan on materially longer sales cycles into 2023.
The antidote: greater pipeline-to-quota coverage ratios by either increasing the top of the funnel or reducing the account executive headcount.
The data analysis uses the results from the 2023 GTM Survey.
---
Read More: