3 minute read / Jun 9, 2015 / s-1 analysis /history /
Benchmarking ServiceNow's S-1 - How 7 Key SaaS Metrics Stack Up
Worth $11.5B, ServiceNow is the third public SaaS company, after Salesforce and LinkedIn. Based in San Diego, ServiceNow employs roughly 3000 people, and sells a system of record for IT operations teams to manage IT assets, facilities, and human resources. ServiceNow's software allows clients to develop custom applications for their own needs, often with the help of the company's professional services team.
The business was founded in 2004, but hit its stride 2009 and went public in 2012. ServiceNow grew from$19M in revenue to $178M in 4 years, sustaining a 75% CAGR during that period.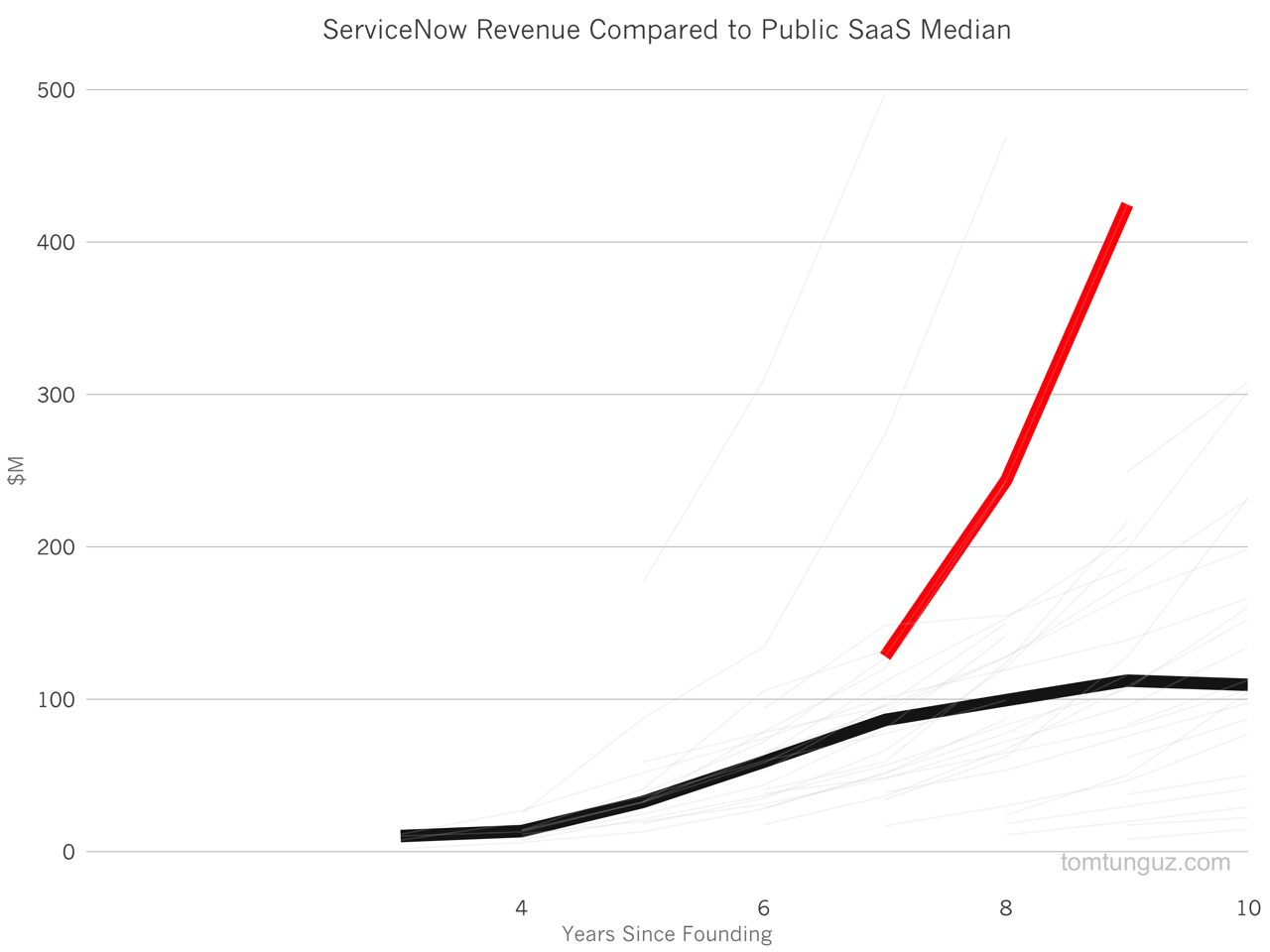 Compared to other SaaS companies, ServiceNow is among the top 3 fastest growing, and isn't showing any signs of slowing.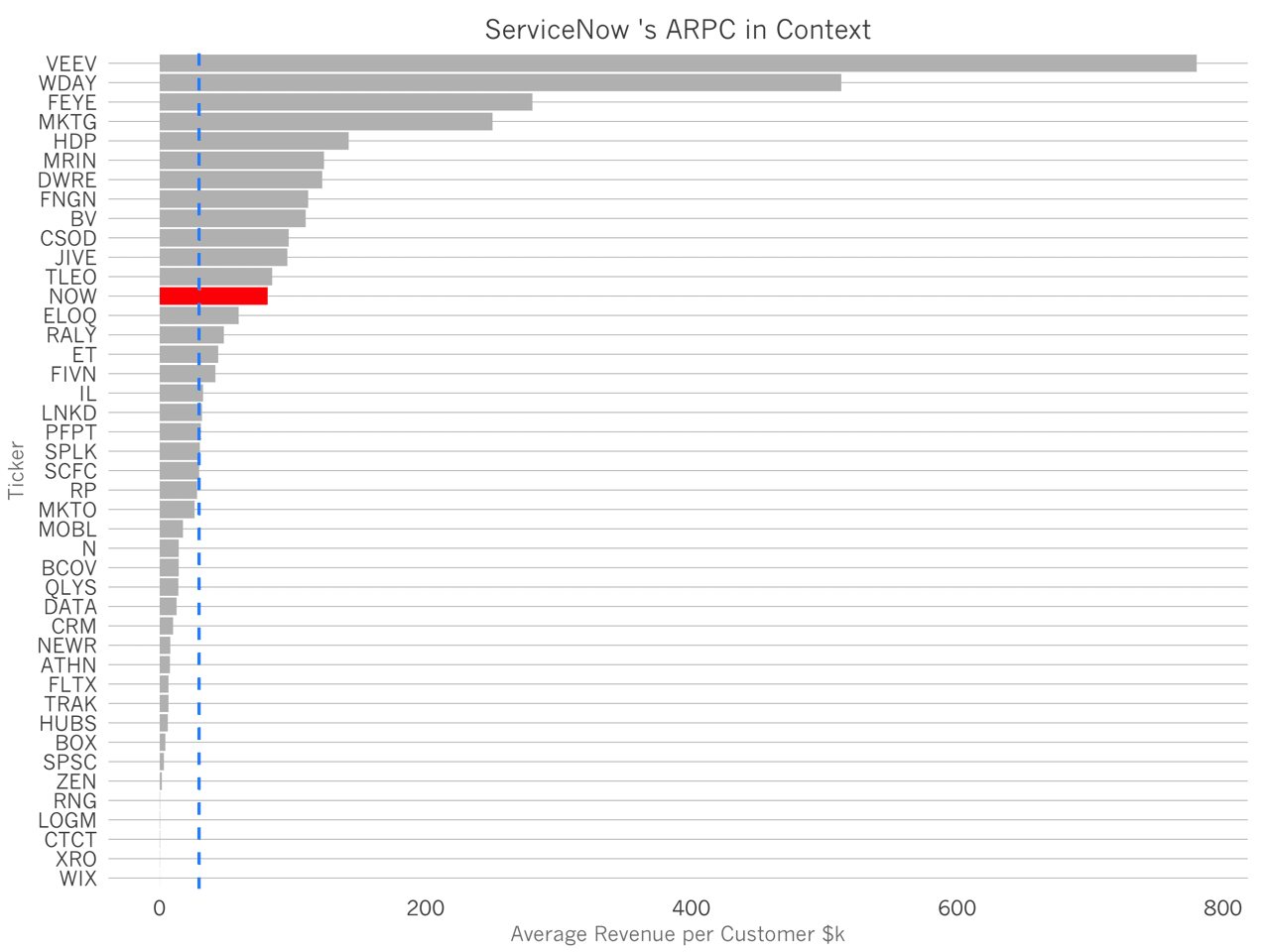 At IPO, ServiceNow recorded a $95,000 average revenue per customer, placing in the top third of SaaS companies in terms of average revenue per customer. But that figure has increased dramatically over the past four years.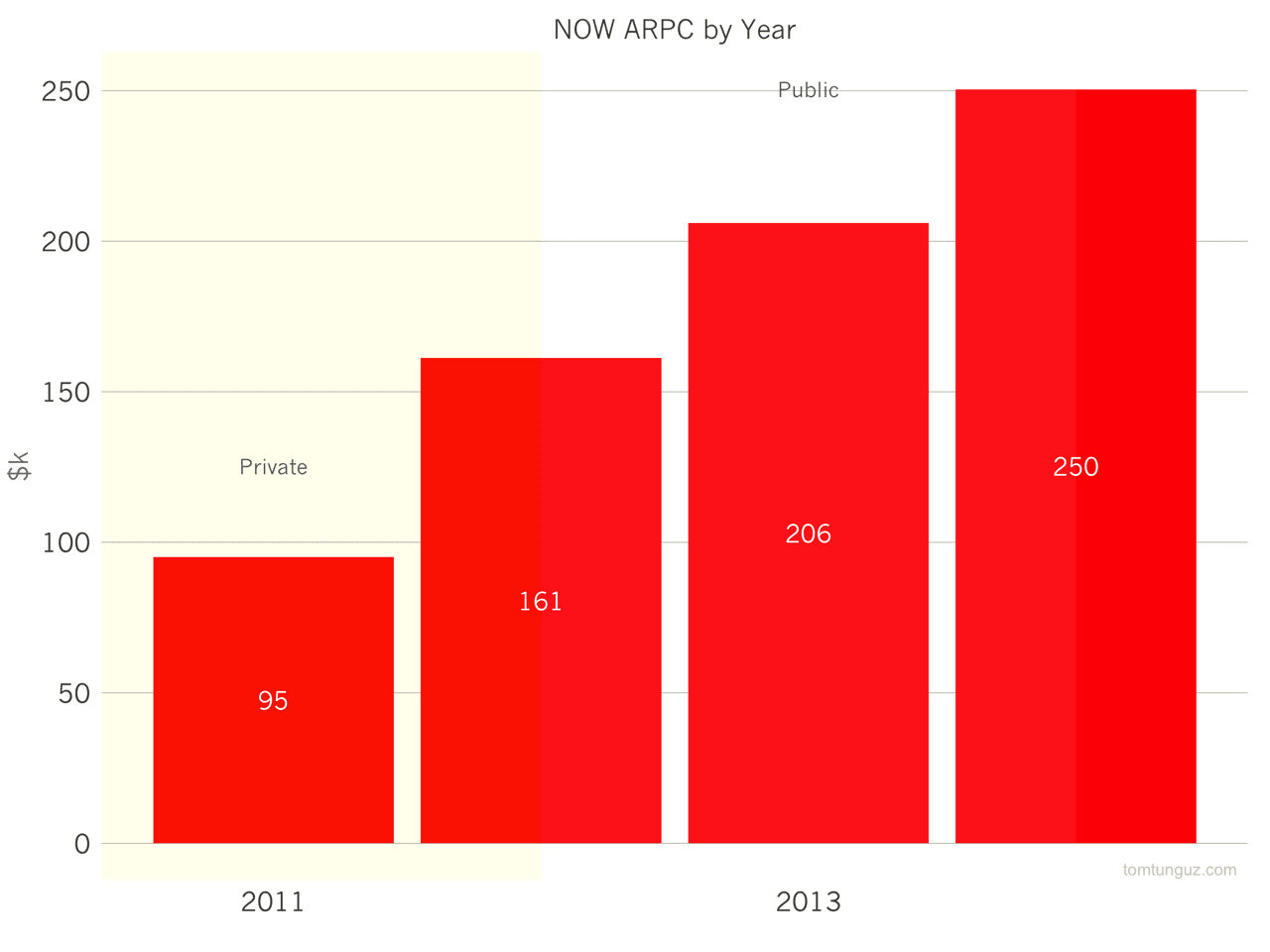 Since 2011, the average revenue of a ServiceNow customer has expanded to $250,000 on average. This figure has grown by 27% per year. ServiceNow has moved up-market aggressively, nearly tripling the number of million-dollar-plus customers from 37 to 129 in the last three years.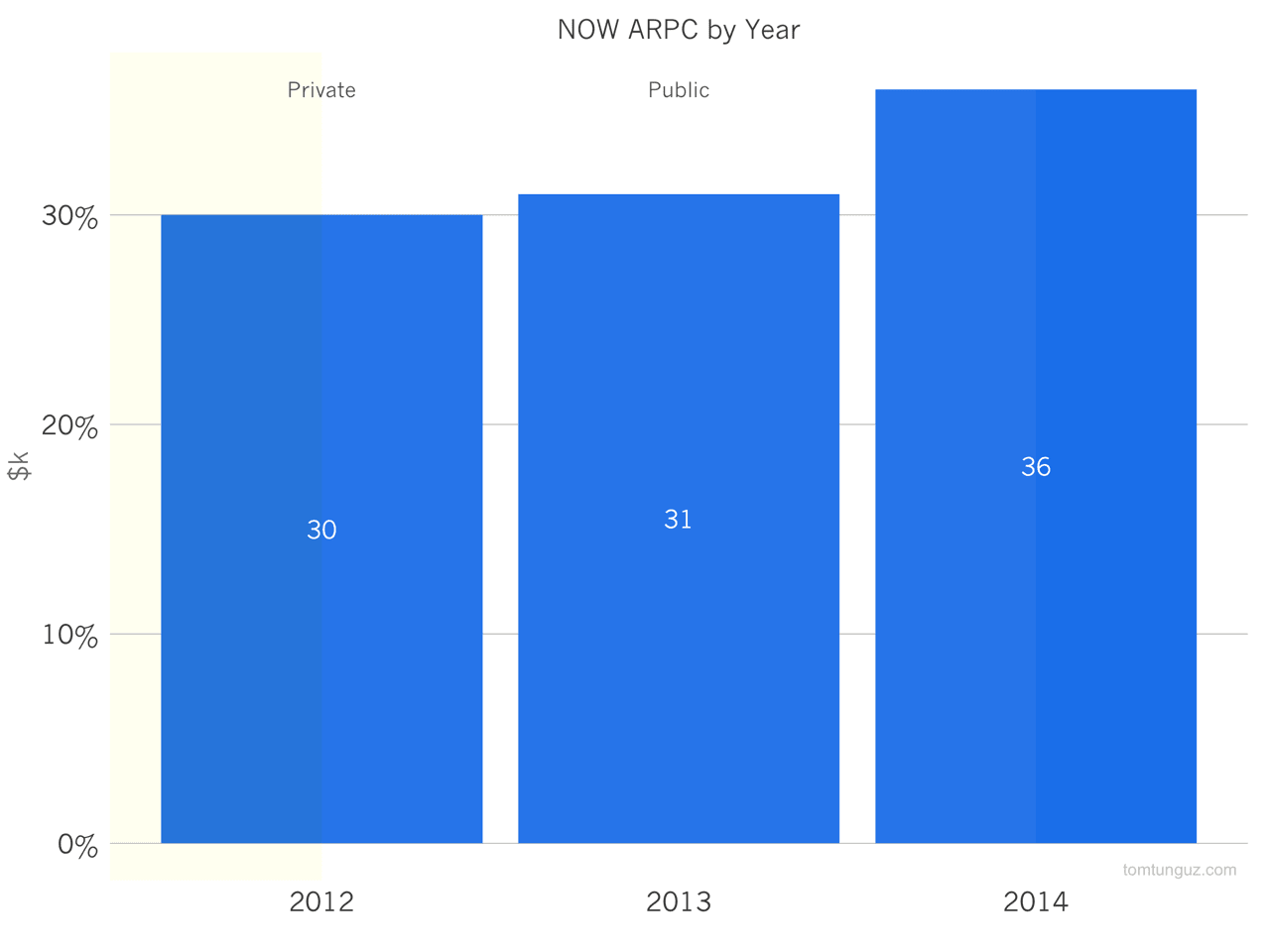 In addition, the company has grown its base of customers substantially. ServiceNow reports its upsell rate, which is equivalent to a negative net churn. ServiceNow commands 30%+ annual price increases from its customers, an impressive figure.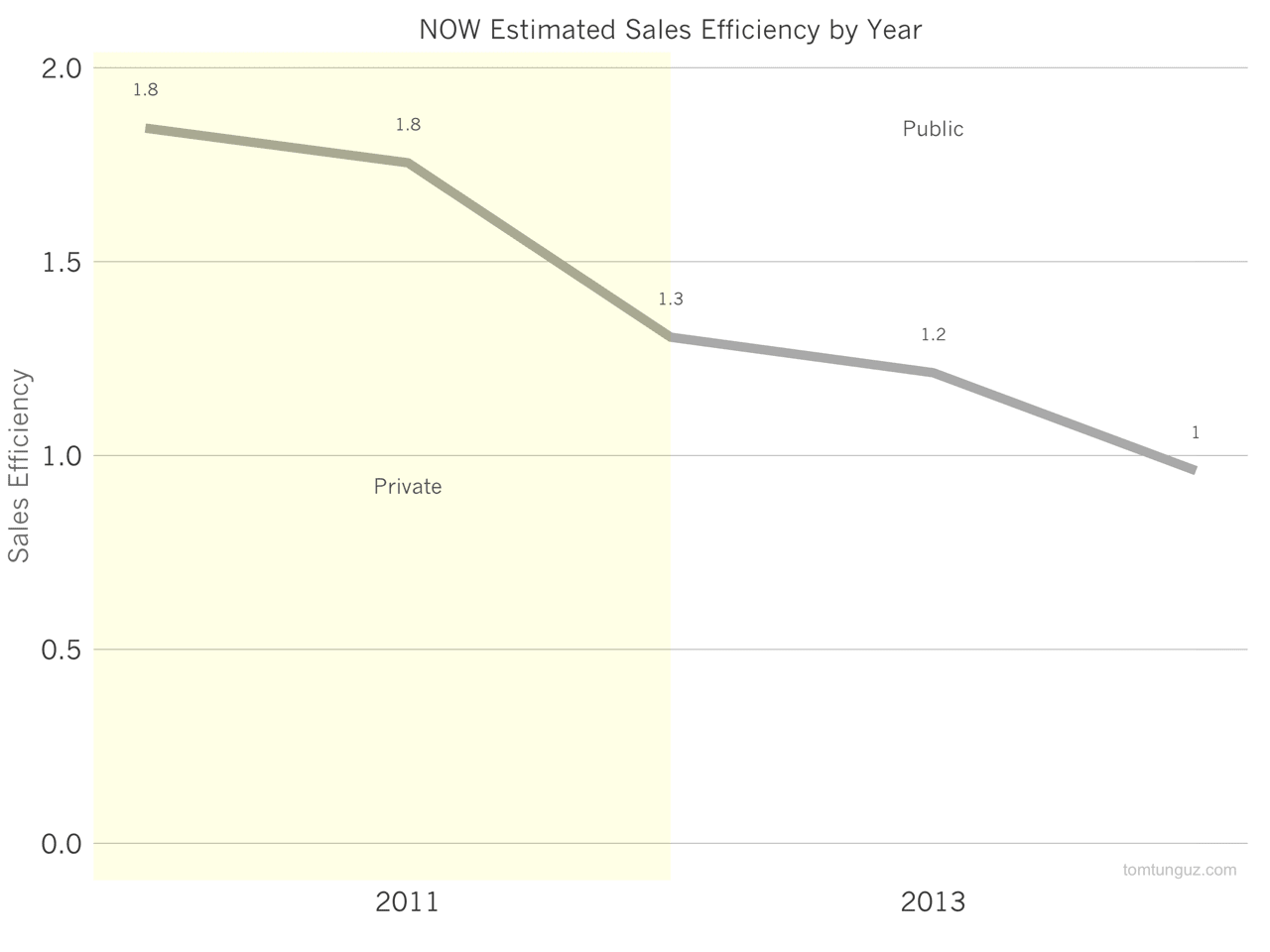 This ability to upsell and cross sell customers has benefited the company tremendously. ServiceNow has recorded a better than 1.0 sales efficiency for every year on record but 2014. amazingly, the company was able to achieve an estimated sales efficiency of 1.8 at $93M in revenue.
Impressively, the company is investing more and more into engineering - exceeding 20% of revenues last year - likely developing broader feature set to enable additional up and cross sells.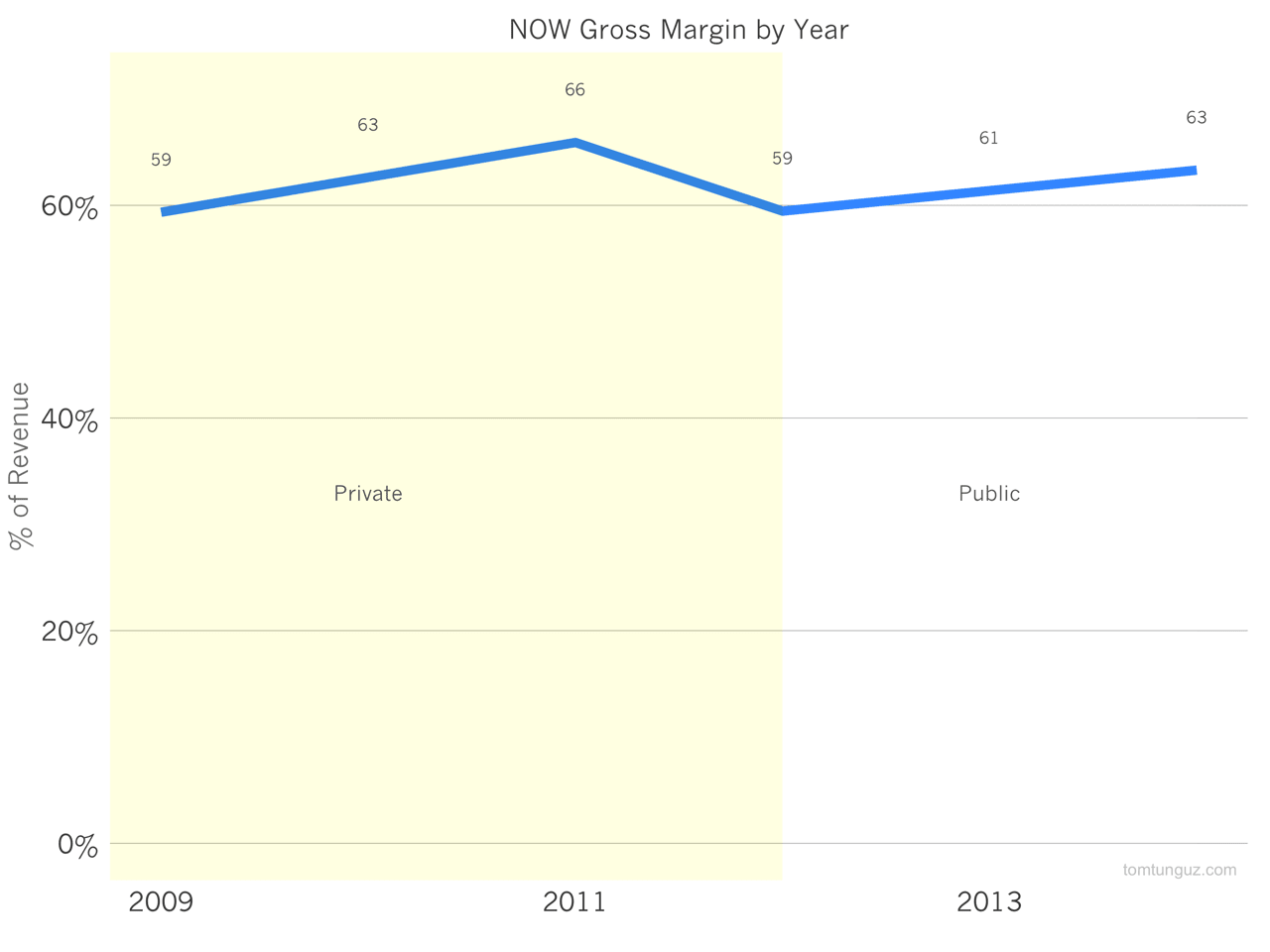 Gross margins hover in the 60s which is about 10 percentage points lower than the median. Software margins are roughly 80%, while the professional services team, which comprises about 14% of revenue operates at negative -17% gross margin.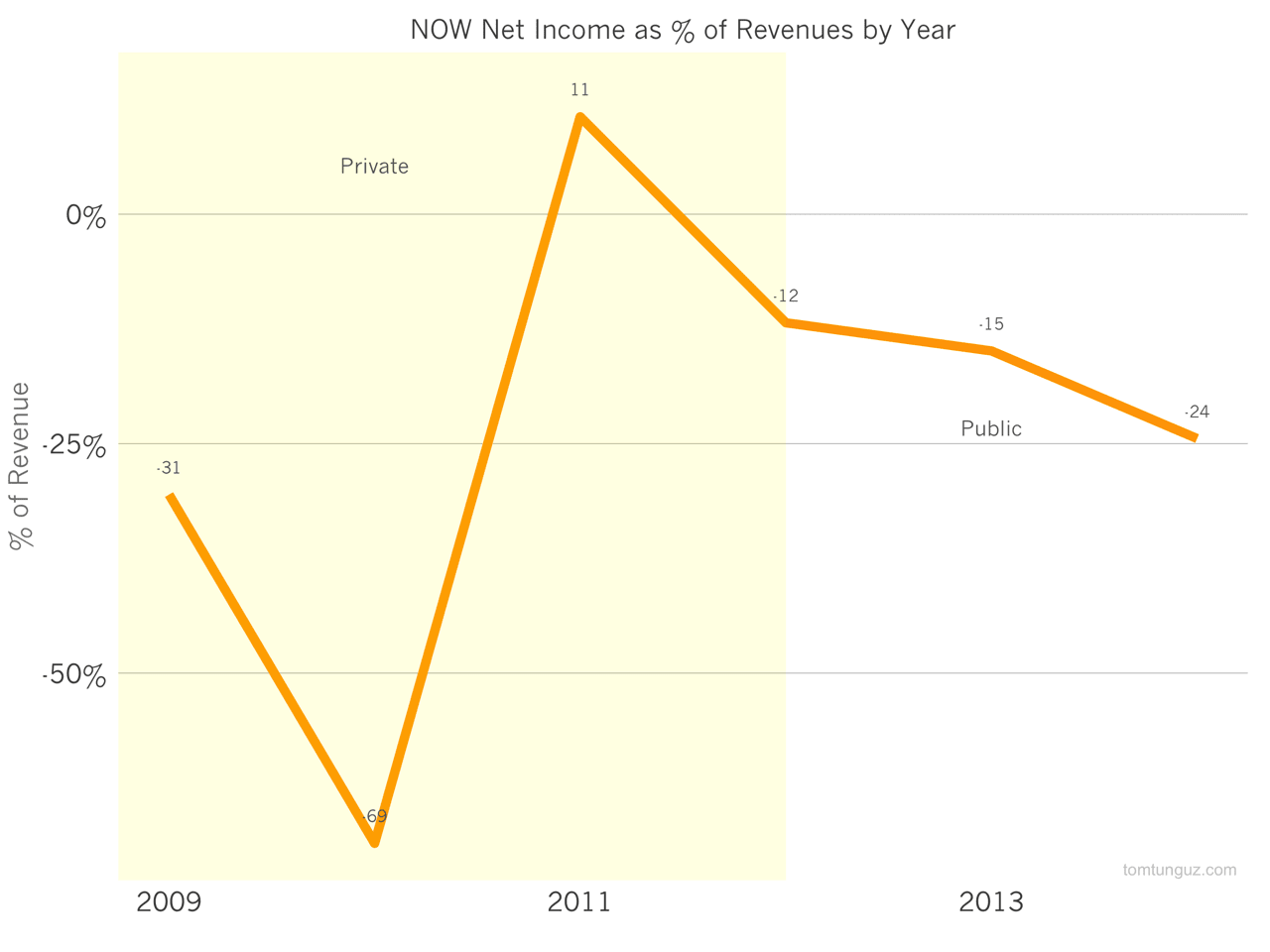 ServiceNow has mostly operated unprofitably, investing as much capital as it can into growth. But that's not to say the business isn't very capital efficient. The company raised less than $90 million before IPO.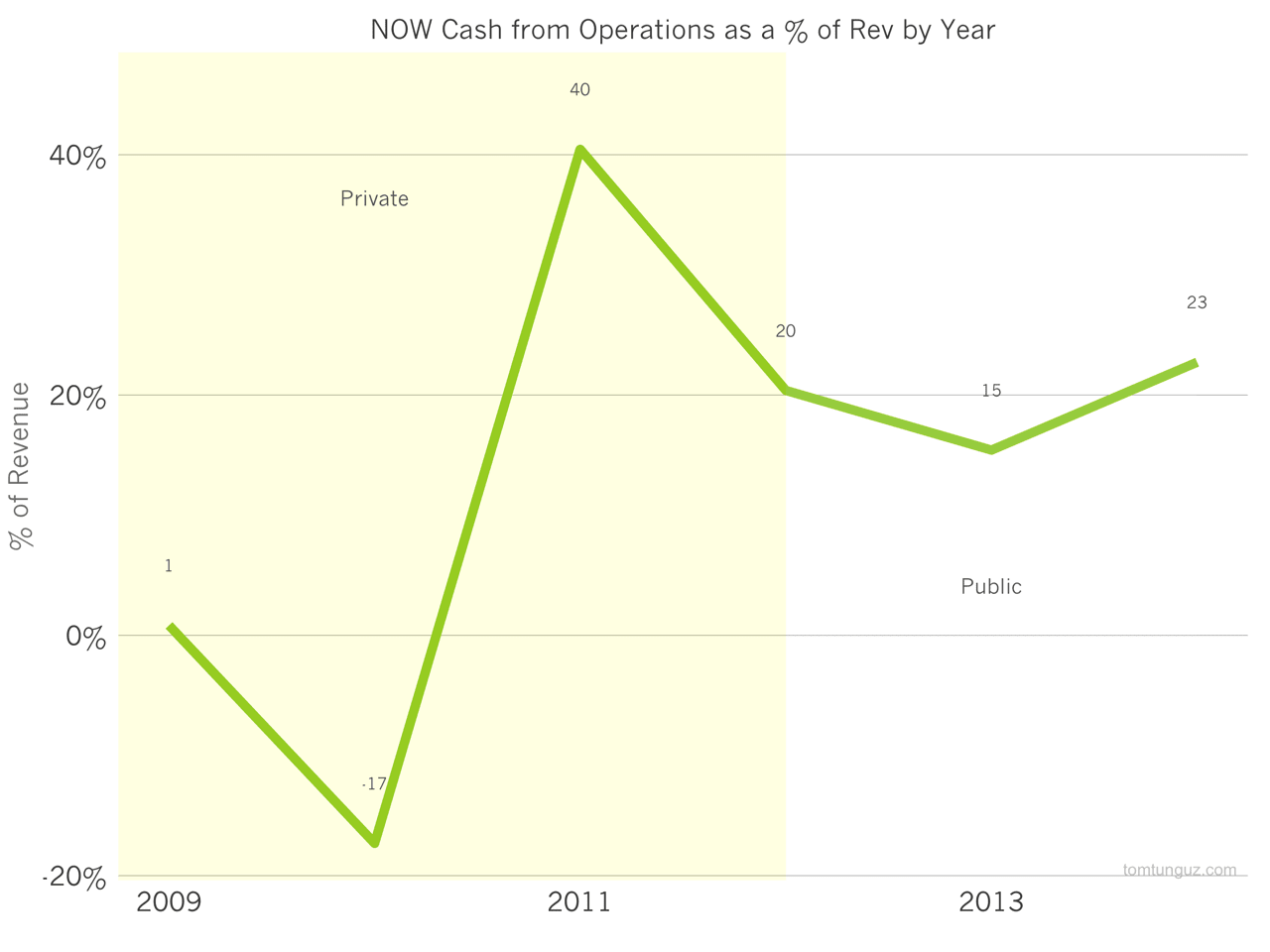 And in fact, ServiceNow has generated positive operating cash flow for every year but 2010.
Although not that well known, ServiceNow is a business to be studied. The company has grown exceptionally quickly, using the median amount of capital, developed a superbly efficient sales and up selling playbook, all while being cash flow breakeven.
---
Read More: