2 minute read / Oct 15, 2021 /
Spot.ai - The Future of Video Intelligence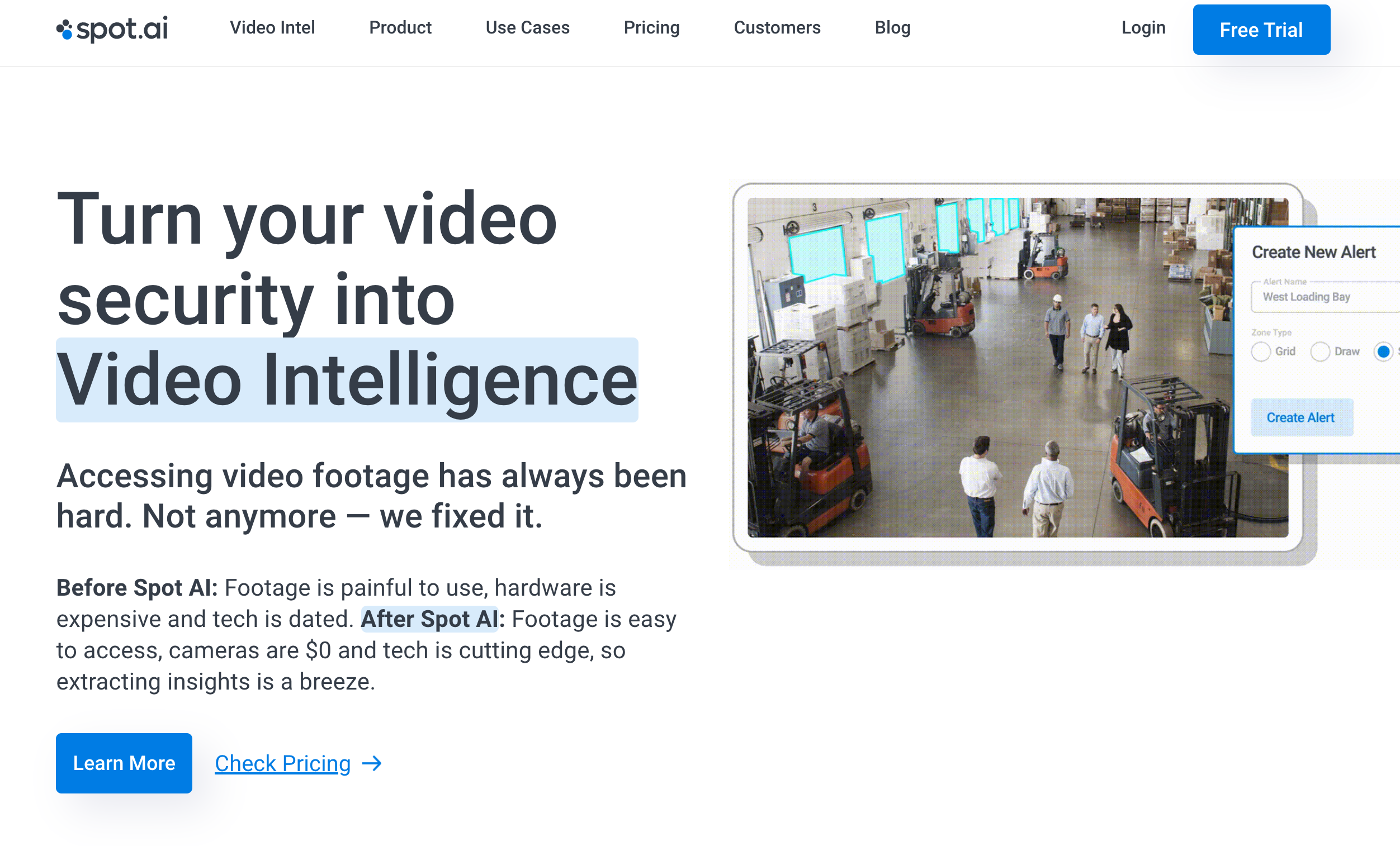 co-authored with Patrick Chase
We are thrilled to announce that Redpoint has partnered with Spot AI to lead their $20M Series A.
Video cameras are everywhere: in warehouses, factories, car washes, hospitals, schools, banks, and stores. These cameras generate petabytes of data daily, but the software interfaces to access video today limit their use and value.
Spot AI enables simple access to insight from video. Spot AI builds an artificially intelligent camera system that stores video, analyzes it, and enables collaboration across a team. Plus, it's plug and play.
Tanuj, Rish, and Sud, the founders of Spot AI, wanted the software to be easy to use, simple to install, and friendly to everyone, because they've seen customers struggle to access and leverage their video effectively. Spot AI makes it easy to not only view and share clips, but reveal insights about their businesses' operations: warehouse utilization, vehicle locations, and customers entering storefronts.
More than just transforming the user interface, Spot AI disrupts the purchasing process. Spot replaces the classic large-upfront capex spend with a modern software subscription.
Every day cameras are getting, as Daft Punk would put it, "harder, better, faster, stronger," while costing less. Spot AI's disruptive model gives customers the freedom to choose their video hardware while providing ever-improving software, all with a lower total cost of ownership. To simplify purchasing further, Spot AI provides customers free cameras.
We have eyed this $24B domestic market and $72B global market for a long time. Despite the UI challenges of incumbent solutions, their scale is a testament to the amount of customer demand. Legacy player Hikvision is worth $80B+ and there are unicorn startups including Verkada valued in the billions.
The Spot AI team is impressive for their their speed of execution and willingness to make bold bets. In just a few quarters, the team have scaled the company and closed iconic customers like SpaceX, WineDirect, and Ruggable.
We feel very fortunate to work with Tanuj, Rish, Sud and the entire Spot AI team on their mission to visually index the physical world and make that data useful to everyone at work. Run, Spot, run!
If you're curious about building the future of video intelligence and want to solve this problem alongside an exceptional team, Spot AI is hiring.
---
Read More: