2 minute read / Jan 6, 2014 / startups /exits /data analysis /
How Healthy is the Public Technology Market?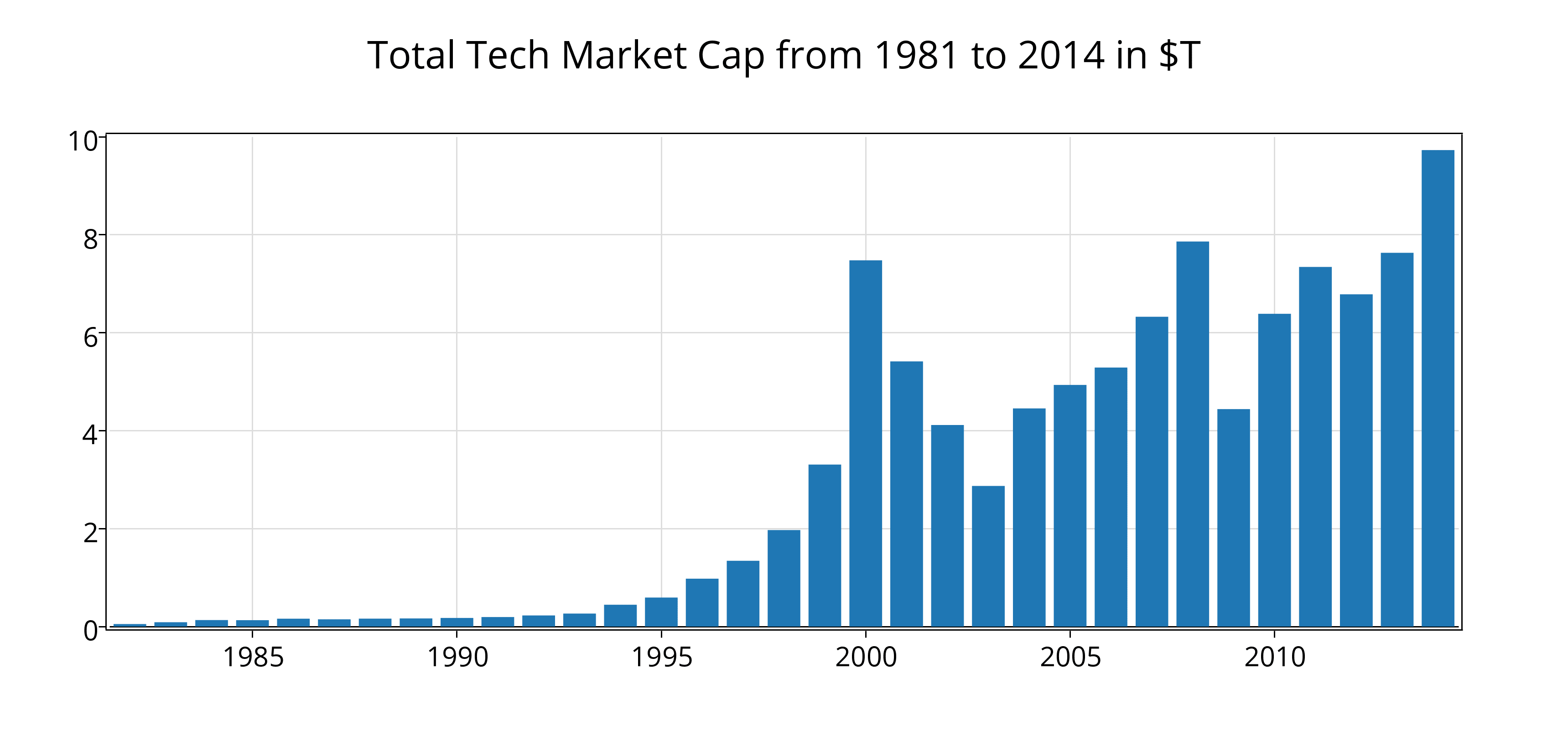 In the last 35 years, the tech industry has exploded in size from $62B in total market cap to more than $9.7T today, as the chart above shows. In that time, the tech industry has birthed some behemoths. In 2013, Apple became the largest publicly traded company, the first time a technology company held that distinction.
Despite the number of massive companies built over the past three decades, these tech giants represent an increasingly small amount of the total value in the technology sector. In 1981, the top ten technology companies represented 95% of the global IT market cap. Today, that share has fallen to 26% and the ratio continues to fall, a very positive trend. This fragmentation is an indicator of how much opportunity exists for startups to seize. If the tech industry were consolidating it would indicate the very largest tech companies were leveraging their market power to win share.
The gradual reduction in market cap concentration is driven by the huge growth in the total number of publicly traded companies to 6037 from 37 in that time span, a 17.6% CAGR in publicly traded tech companies over the past 30 years. Also, geographic diversification has been an important factor. Three of the largest 10 tech companies today are outside the US: China Mobile ($208B), Vodafone ($190B) and Samsung ($170B). I expect that trend to continue.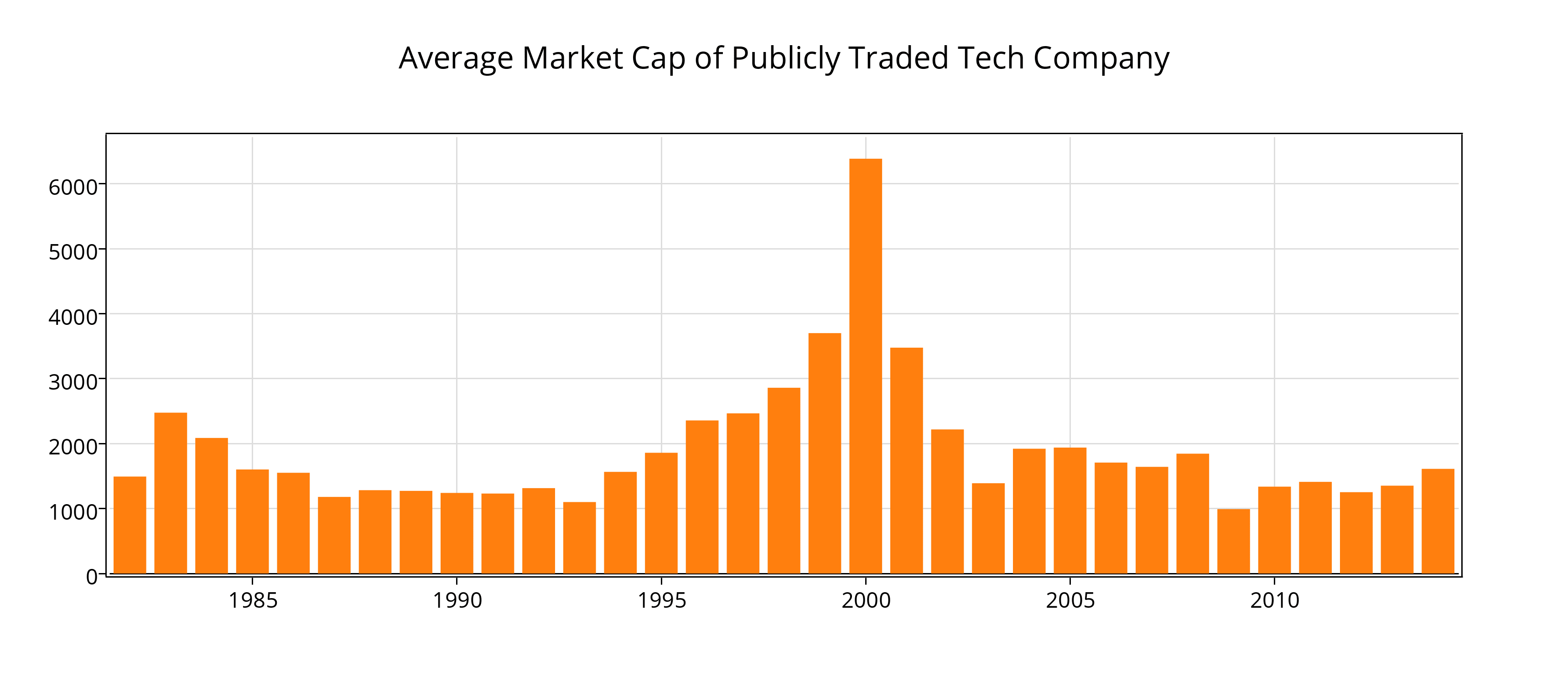 Interestingly, the typical market cap of a tech company hasn't changed over time, at a median of roughly $1.6B. But the ratio between the average and the largest company has exploded from 22x to more than 310x, meaning today, Apple is 310x the size of the average publicly traded tech company. The big are getting bigger.
Looking historically at the trends in the public tech market and turning toward 2014 and beyond, the tech market is vibrant and healthy. It's a terrific time to be starting and growing technology companies.
---
Read More: