2 minute read / Aug 30, 2022 / web3 /data analysis /
Why We'll See More New Types of Web3 Apps in the Next Year
The summer of 2021 marked an influx of dollars & interest into web3. Since then, the fourth crypto winter has dropped snow atop web3, but the revenue decline isn't equal across web3 software.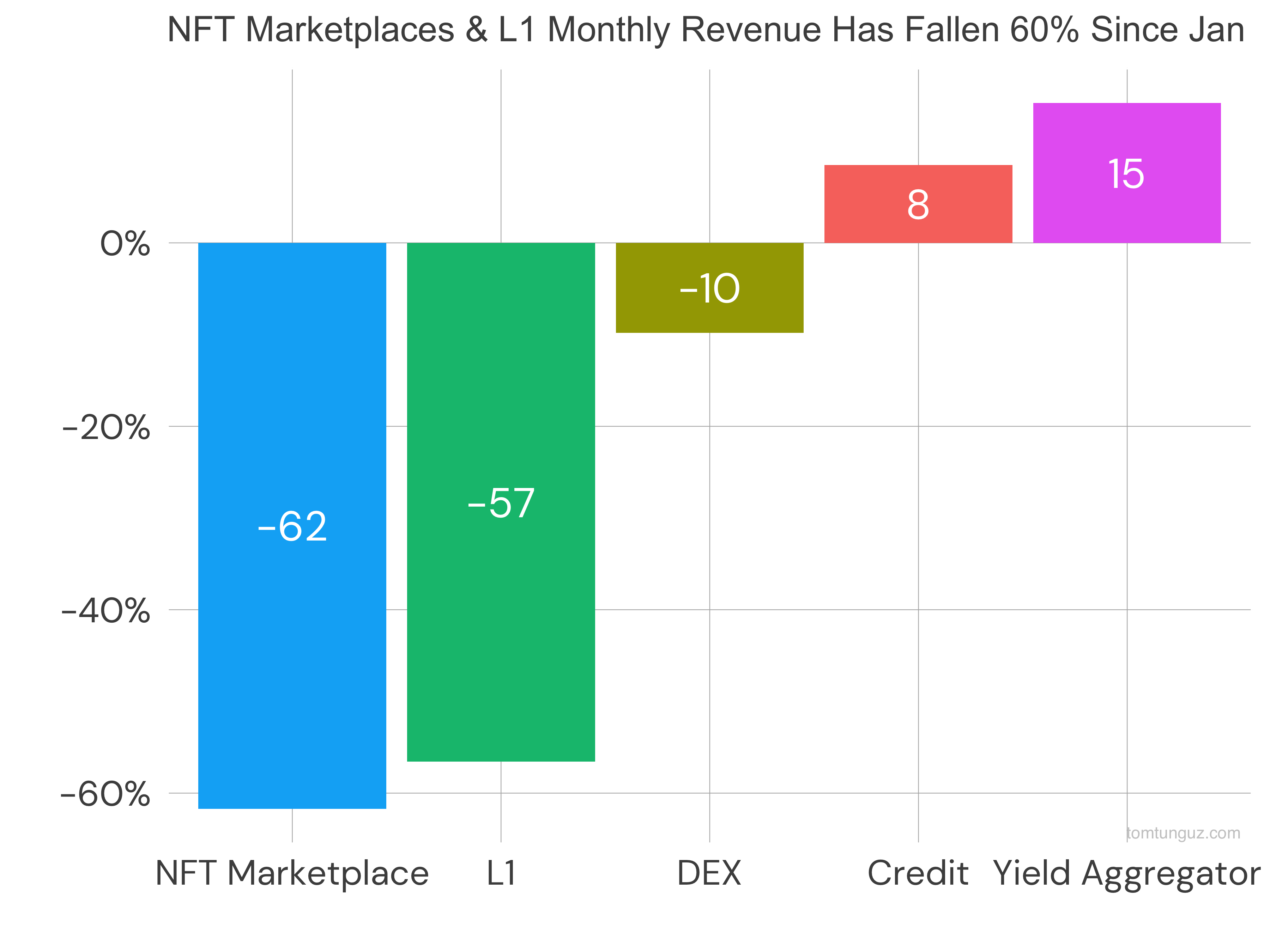 NFT marketplace revenue collapsed 62% since the beginning of this year. This chart shows the decline in monthly revenue from January to August. L1s' monthly revenue has followed NFT marketplaces downward, falling 57%.
The parallel revenue drop suggests L1 revenue skews to NFTs today, likely upwards of 75% concentration.
On the other hand, the Defi (decentralized finance) sector enjoys more consistent revenue patterns. Decentralized exchanges (DEX) revenue has fallen 10%. Credit providers (lenders) increased revenue, as did yield aggregators.
Said another way, bonds (web3 products that produce yield) have outpaced consumer spending in web3 through August. The two most salient NFT collections, Bored Apes & Crypto Punks, have seen their prices fall by 50% from their highs, reducing trading volumes & marketplace fees.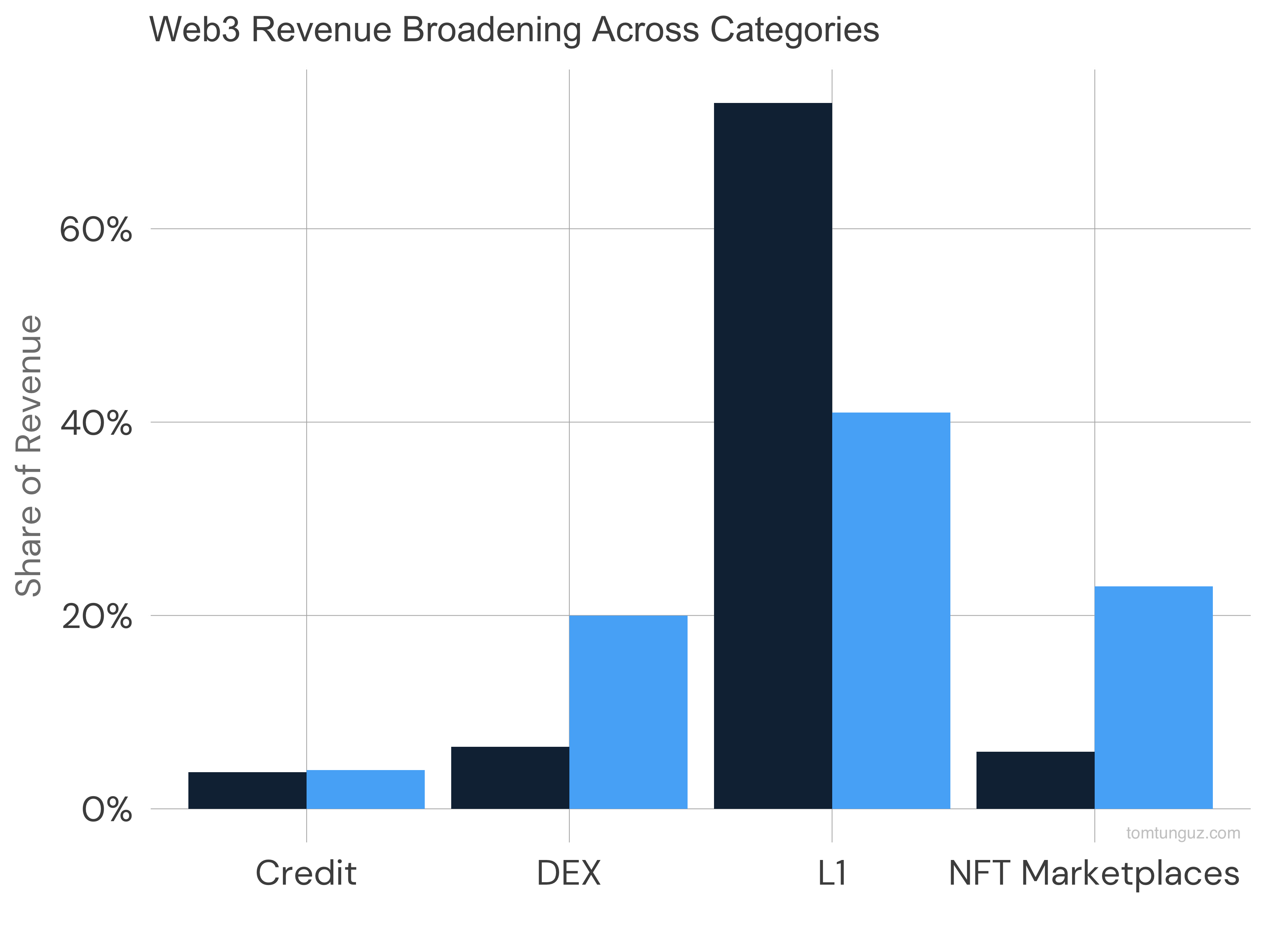 There's an important downstream effect. Web3 revenue has fanned out from its concentration earlier this year.
In January, L1s (blockchains) generated 78% of revenue across public web3 projects. Exchanges clocked in second at 6.4%, then NFTs & marketplaces at 5.9%. Today, the revenue distribution differs meaningfully. L1s have fallen from 78% to 41%. NFTs' share has grown 4x to 23%. Exchanges/DEXs have surged from 6.4% to 20%.
As blockchains look to foster healthy ecosystems, they will need to build a portfolio of application developers across different categories. In the past, NFT applications drove most of the revenue at the expense of volatility.
The greater the revenue distribution across web3 apps, the more predictable L1 revenue will become & the larger the overall value of the ecosystem.
For this reason, I expect L1 ecosystem funds to subsidize application development in other categories in the next 12-18 months.
---
Read More: