2 minute read / Apr 9, 2014 / saas /benchmarks /data analysis /
The Correction in SaaS Company Valuations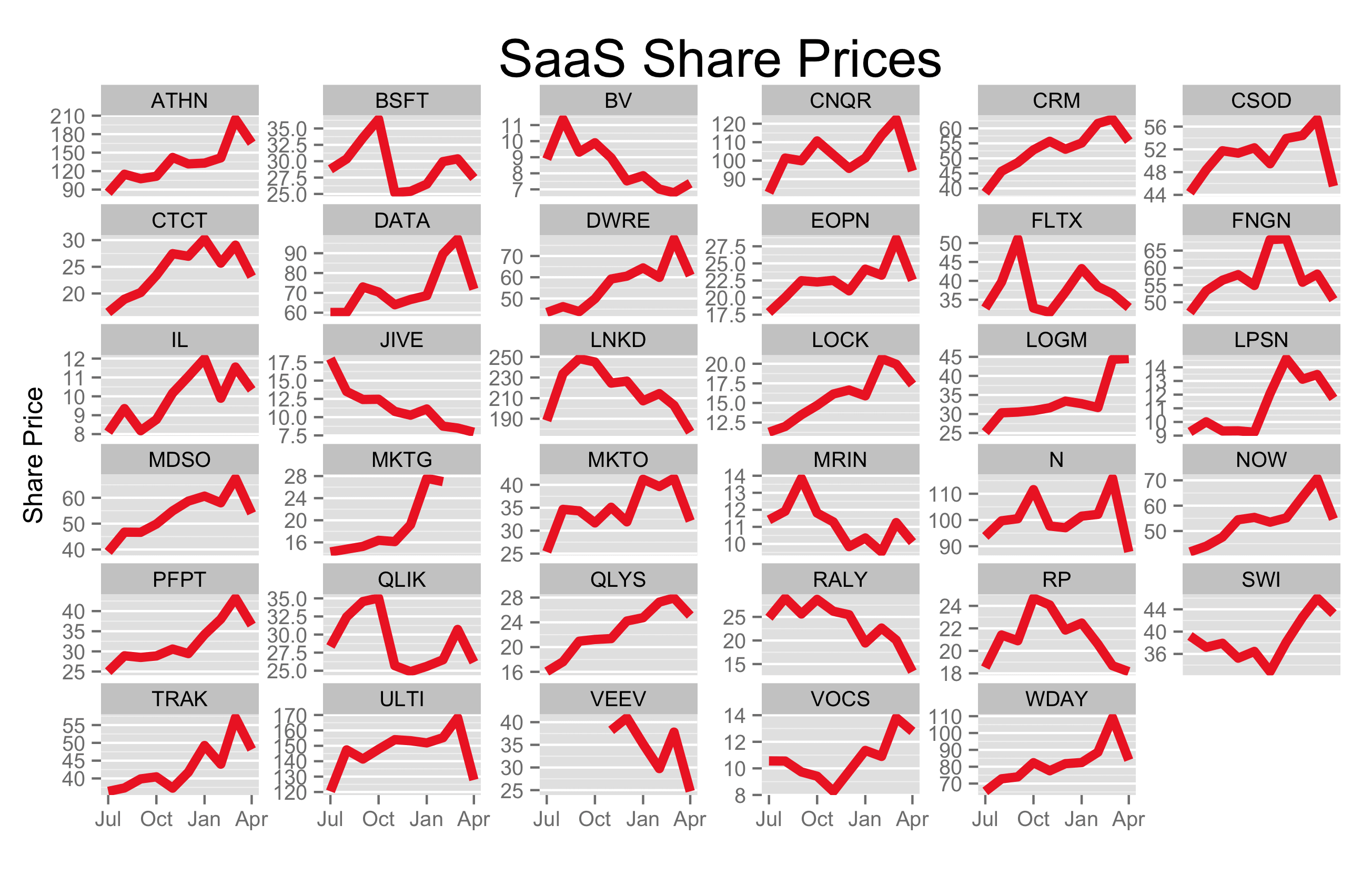 If you visit Yahoo Finance today, type in the ticker of every SaaS stock, copy and paste the image into a document, you might create a chart that looks like the one above. A cursory glance at the plunging lines in most of these names might send you into a panic, only to tweet in alarm that the bottom is falling out of the SaaS market. Chicken little. Chicken little.
The problem with the chart above is the y-axis. In the chart above, the data isn't presented with the right perspective. The y-axis should go to zero at the bottom. Below is a chart that accurately shows the trends. Far less alarming.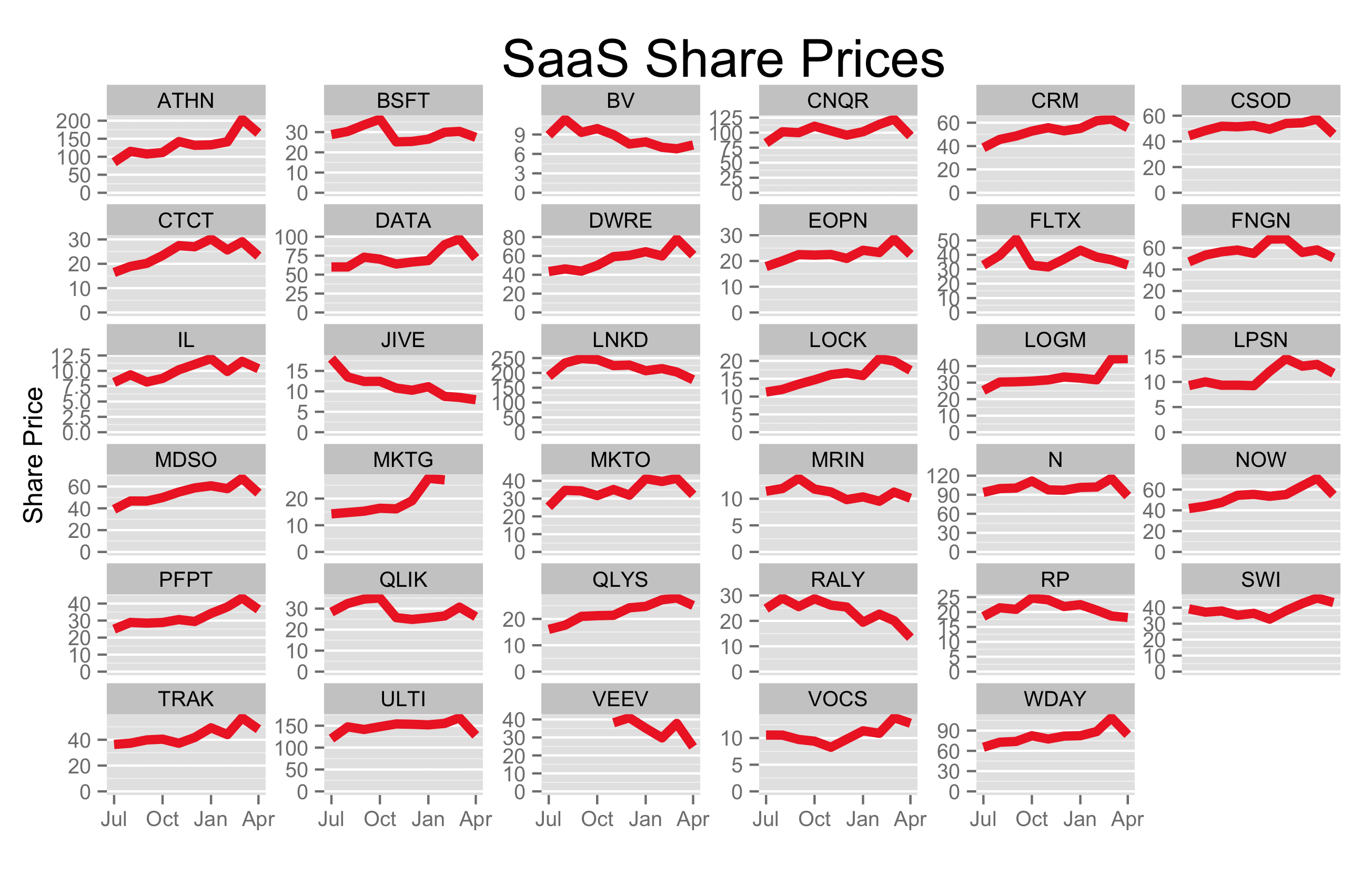 Nevertheless, there seems to be a correction impacting the public SaaS market. The median SaaS stock has fallen 23% from its high over the past 9 months. Every stock but LogMeIn has fallen in that period. Notably, Rally Software has fallen by 54% and Jive by about 56%.
Despite this recent downward pressure, these SaaS companies have actually increased their value in the trailing nine month period by 21%, on average. Additionally, SaaS companies still command a 9x Enterprise Value-to-Revenue multiple, likely one of the most generous multiples of most sectors in the market.
Whether this correction is a short term, aberration or long-term repricing is challenging to say. Regardless, SaaS companies are still darlings of the public markets.
---
Read More: