2 minute read / Jan 7, 2014 / saas /marketing /
The Three Doors to SaaS Success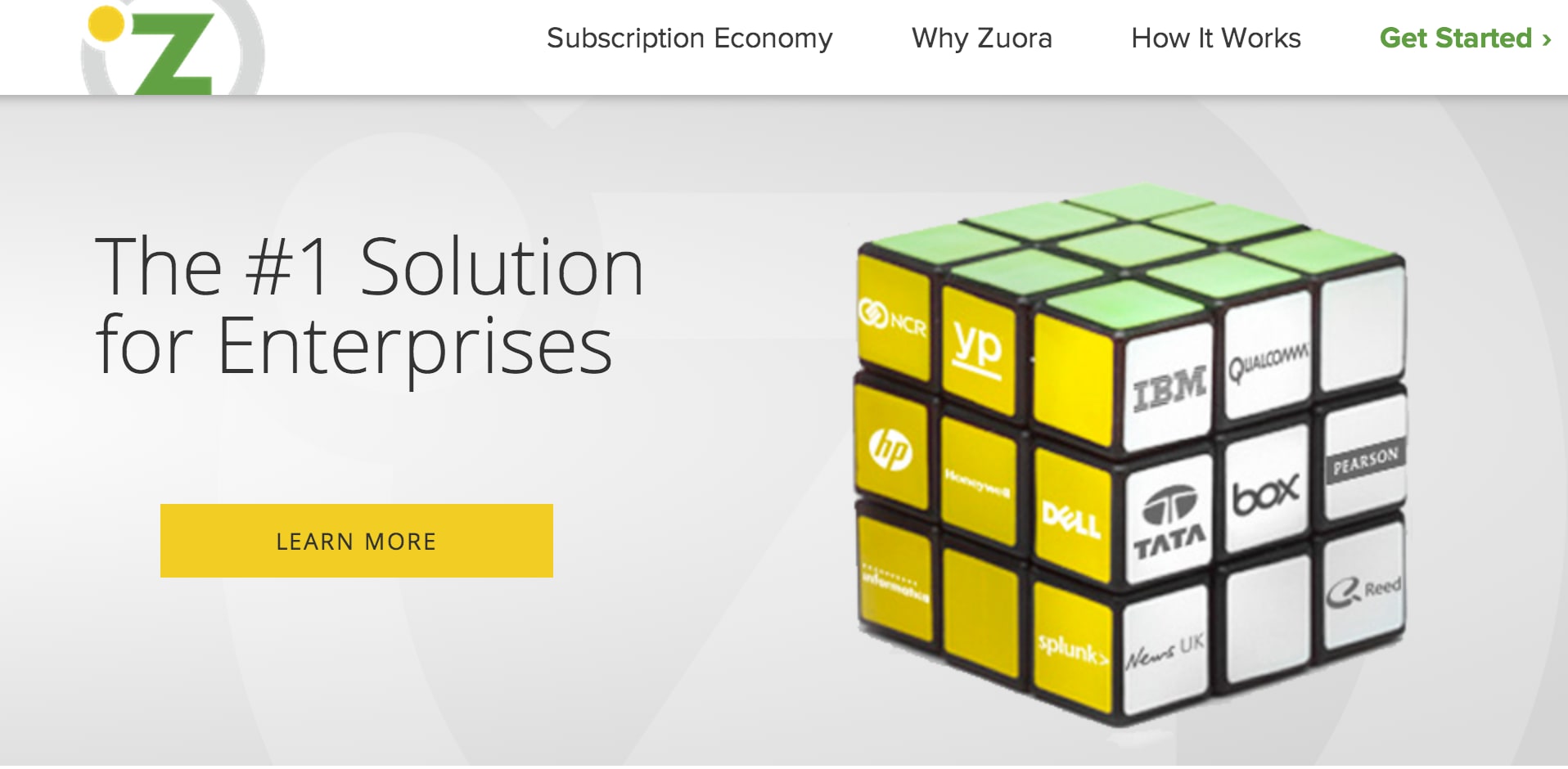 Tien is the founder and CEO of Zuora [1], and was formerly CMO and CSO at Salesforce. He is a brilliant marketer and created the notion of the three doors to SaaS success. He spoke about this innovation at a recent CMO summit; the video is here.
If you visit Zuora's website, you'll see Zuora's three doors along the top of the page: Subscription Economy, Why Zuora & How It Works. Those are the three most important navigation links on the page.
Each door answers one key question for prospective customers. The Subscription Economy page describes the Market. In particular, what changes in the market must customers respond to? It's the hook to encourage visitors to read more.
The second door is the gateway to the Value Proposition. Zuora puts it very directly, Why Zuora? Each element on the page describes the benefit of the product both in the company's and in customers words. The value proposition is laid out for different industries and key roles in the purchasing process.
The last door, How It Works, describes the product at a high level. It answers the question of how Zuora completes its value proposition promise. Most importantly, the third door tees up the next step, contacting the Zuora sales team.
Tien Tzuo's three doors is a simple framework for creating SaaS websites that tell customers a story of why they ought to use a product. It's concise and elegant and a simple way to organize content for SaaS companies.
Thanks to Allison Tepley who inspired this post and to Mike Brown of Bowery Capital who sent me the link to the video.
[1] Redpoint are lucky enough to be investors in Zuora.
---
Read More: