1 minute read / Apr 19, 2021 / office hours /
How to Cut a Path through the Jungle of Regulatory Compliance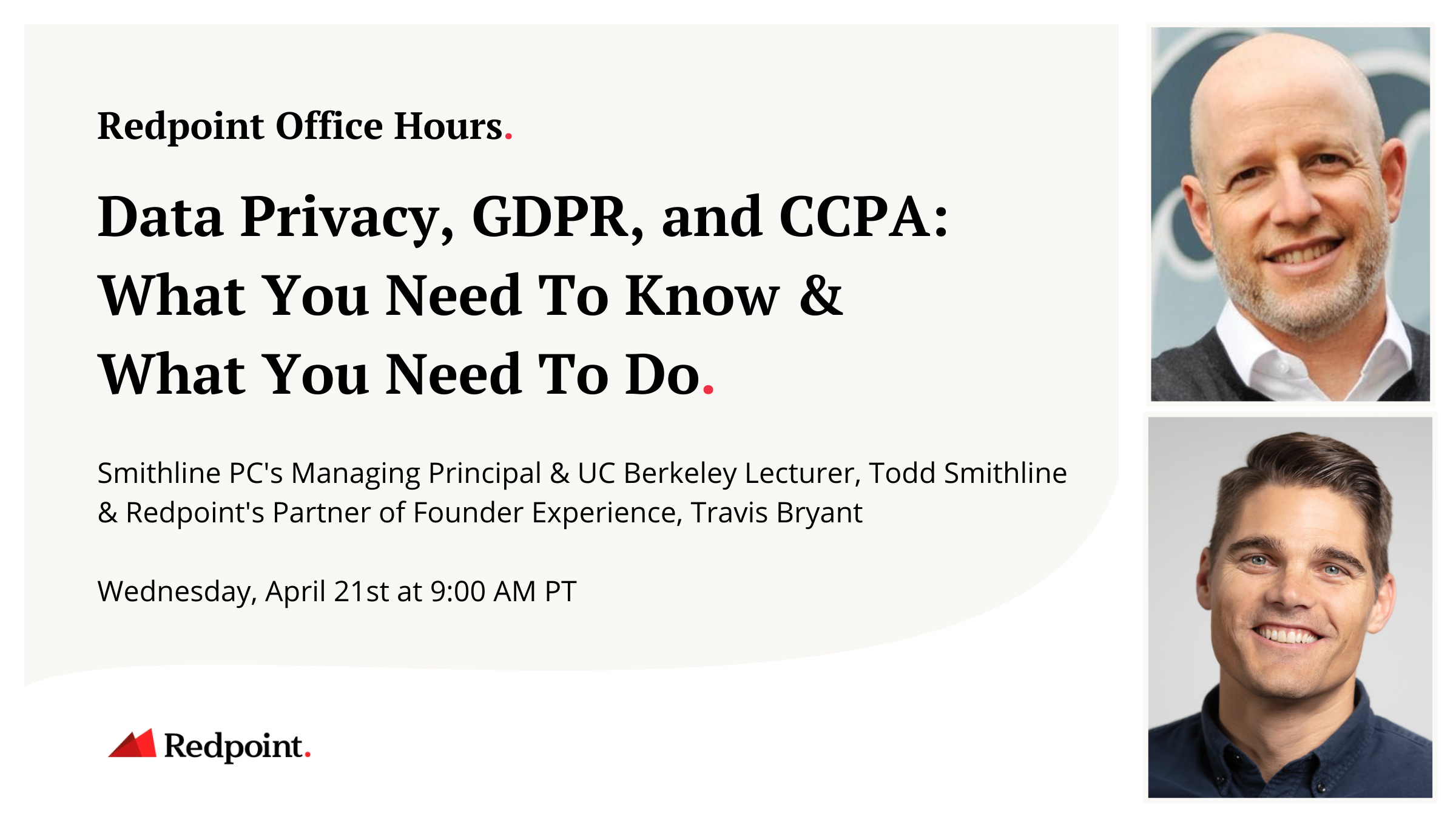 Data privacy has become a skill startups must master as they scale. As they grow, startups often collect increasing volumes of data. With great power comes great responsibility. Regulatory regimes demand greater data security and integrity, and add complexity.
How should companies manage data privacy, especially regulations like GDPR and CCPA? To answer that question, Redpoint Office Hours will host Todd Smithline on Wednesday, April 21 at 9AM PT. Todd is managing prinicipal of Smithline, PC, a San Francisco law firm focusing on technology transactions, product legal review, and open source advisory work. He has taught the video game law class at UC Berkeley School of Law since 2021.
During this conversation with Redpoint's head of founder experience, Travis Bryant, Todd will cover:
what the regulations are (CCPA, GDPR, CPRA, et al)
the implications of these regulations for product, marketing, and compliance
how to protect your company and your customers' data
If you'd like to attend, please register here.
We will collect questions from participants ahead of time, and cover some subset of them during the session. Attendees will also have a chance to ask questions during live Q&A.
---
Read More: