2 minute read / Jul 15, 2014 / content marketing /data analysis /
How to Maximize Your Organic Twitter Content Marketing Efforts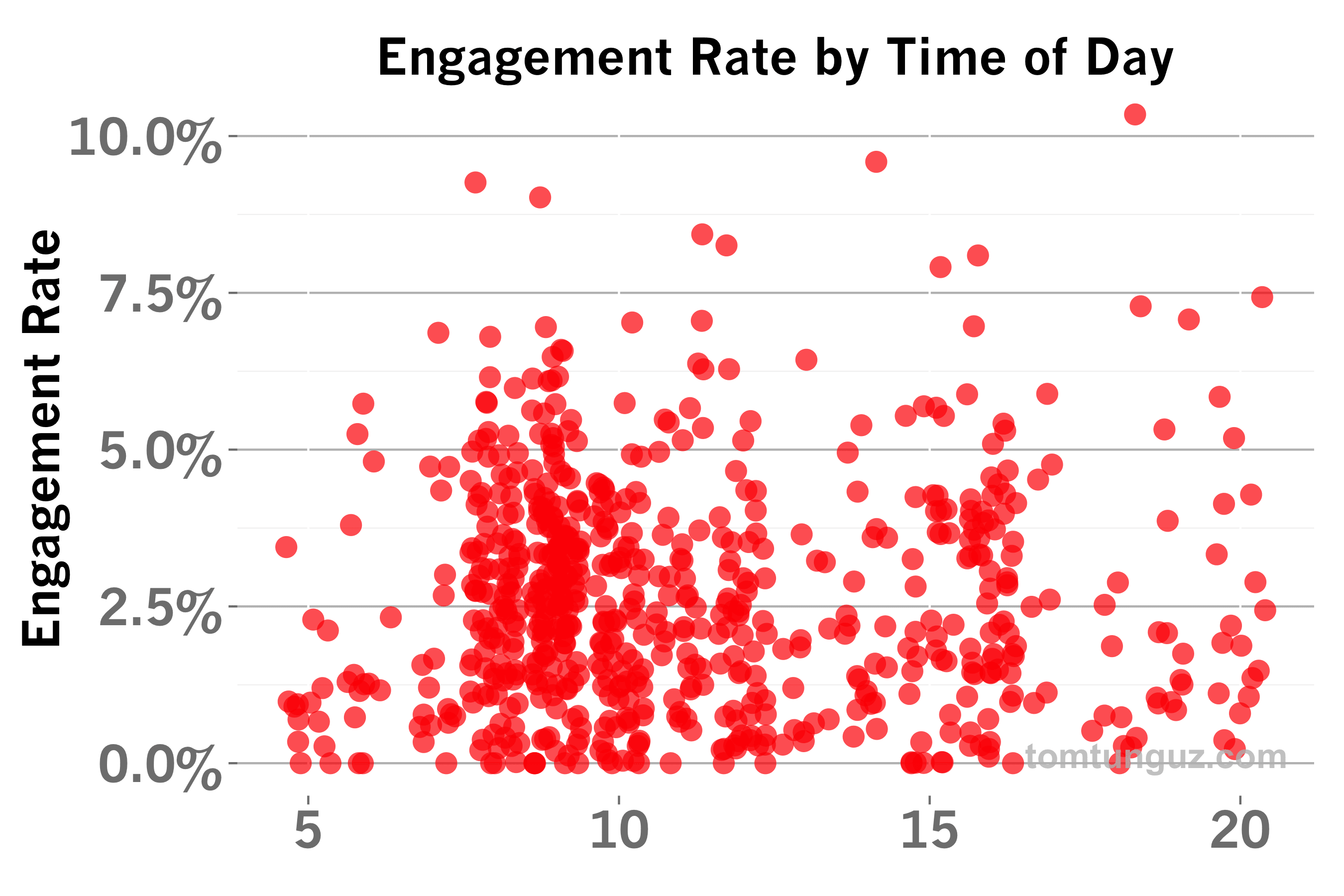 Last week, Twitter released a feature enabling users to download organic tweet data. Naturally, I put my data through its paces to see if I could find any best practices for this blog. Below are the conclusions, which are tested to 95% confidence. I've also linked below to the code for recreating this analysis for your audience.
Engagement rate, defined by Twitter as clicks, highlights, and favorites of a tweet is relatively constant throughout the day.
But impressions, the total number of views of a particular Tweet, spike right at the beginning of the workday, from 8-11 and then at the end of the workday, from 3-5.
Not surprisingly, retweets, which drive impressions and reach, are most common from 8-10 and from 4-5.
Readers are most likely to click on an embedded link in the morning. 6am just as successful as 8-10am.
Amazingly, Twitter user behavior, at least for my content, has no statistically significant difference by day of week.
The length of the tweet has no impact on engagement.
The average tweet reaches at best 19% of my followers, implying tweet recirculation is important.
In summary, the best time for me to tweet is between 8-10 am every day and then from 3-5pm. I'm going to change my Buffer schedule to reflect this data. I'm also going to recirculate Tweets more aggressively.
For those seeking more detail, I've posted the five most interesting charts from the analysis below. Bars in red are better than the bars in blue with 95% confidence.
In case you're curious to understand your own Twitter audience behavior, the R code to replicate this analysis is found here.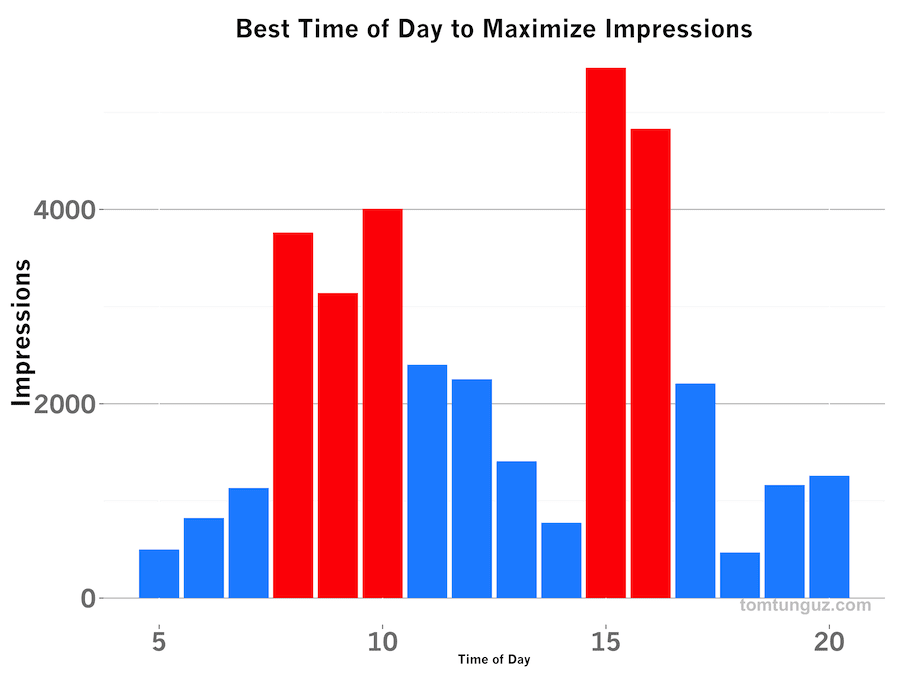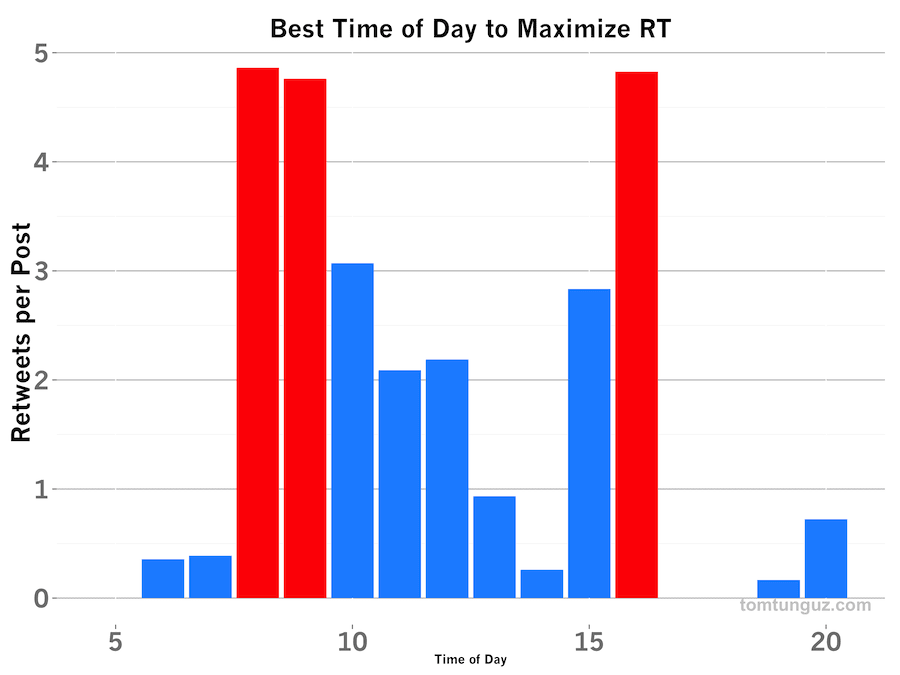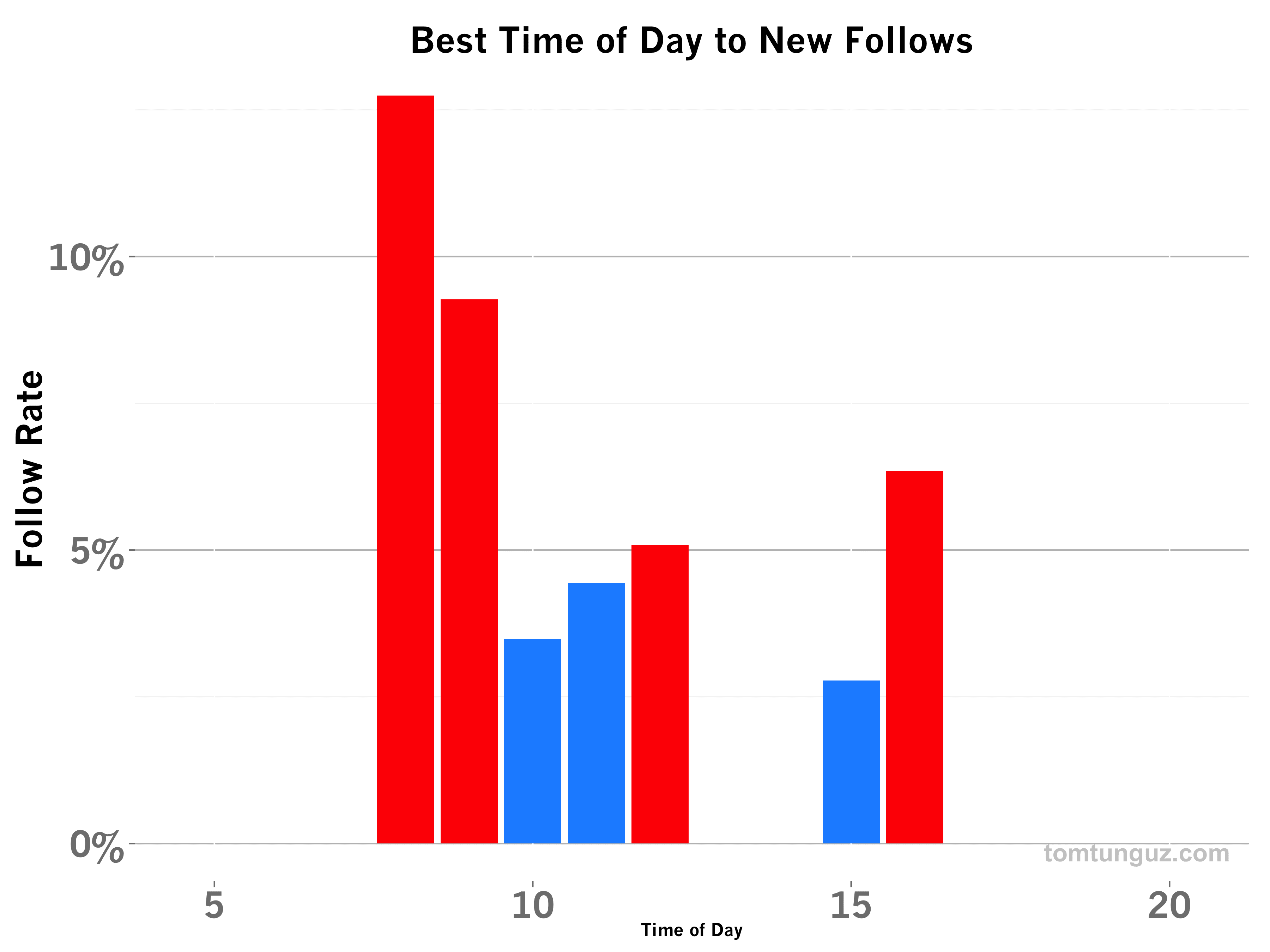 ---
Read More: