2 minute read / Jun 30, 2020 / trends /
Two Charts that I've Been Wondering About
Lately, I've been reading a lot about the stock market, the economy, and geopolitics, always a dangerous combination. I've come across two charts that I have been wondering about.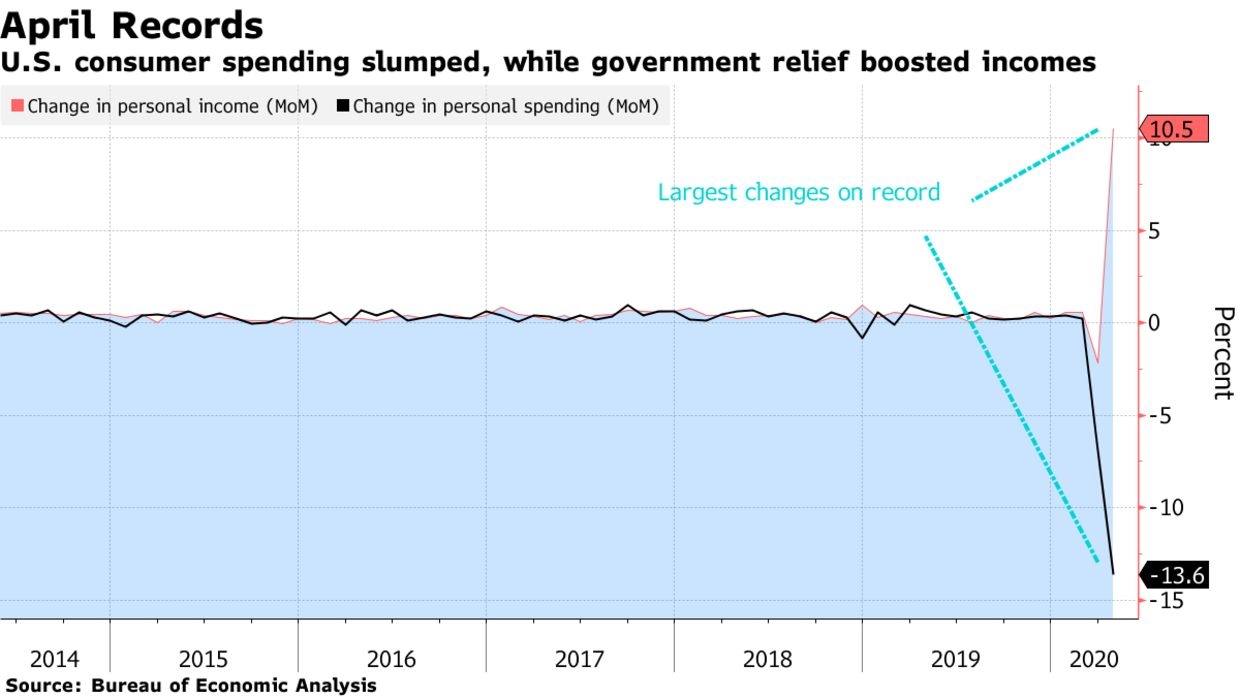 The first comes from Bloomberg via the BEA. It shows consumer savings rates have catapulted to the highest level ever measured. Meanwhile, consumer spending has fallen in parallel.
Consumer spending in the US accounts for 68% of GDP The question is then: how do consumers change their spending habits over the next quarter?
Do they revert to the old patterns of purchasing? Shift to new categories? New brands? New geographies, lifestyles? Different savings patterns? The data suggests there is a discontinuity in consumer spending. Discontinuity means opportunity, especially for startups.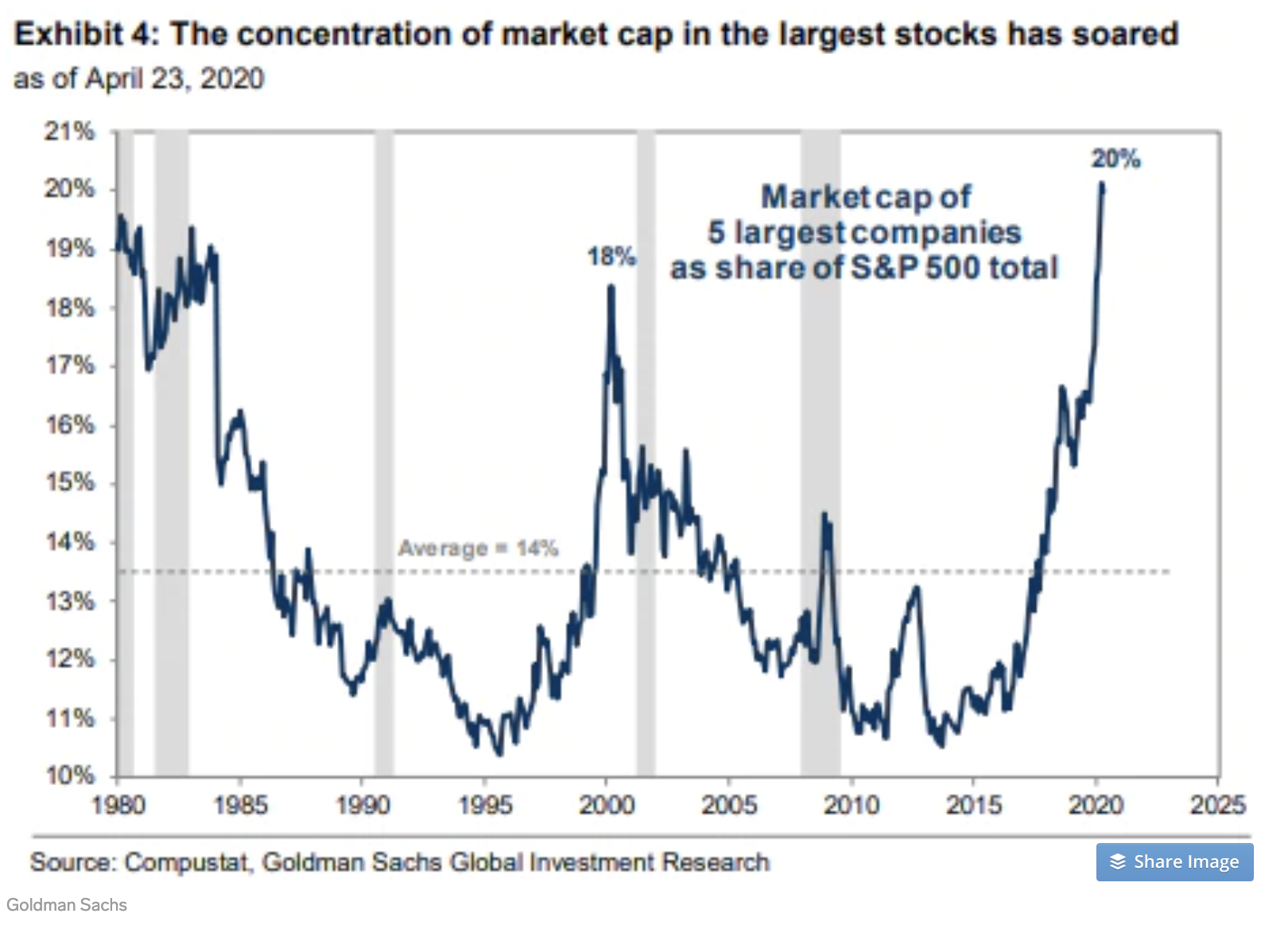 The second is the concentration in the stock market. The five largest stocks account for 20% of the total value of the S&P500. This is from Goldman via Business Insider.
Technology companies are benefitting from COVID. The pandemic is accelerating the rate of cloud computing and remote working. More time with computers drives server usage and entices users to dispense dollars on software and hardware. How many of us have upgraded our home offices? New keyboard, Bluetooth mouse, new monitor, better note-taking software?
If growth in those names wanes, then the prospects for the public markets aren't as rosy as the last few weeks have been. On the other hand, if the behemoths benefit and capture greater share, the index may continue to rise.
How consumer spending evolves and the prospects for the largest technology companies are two of the more important trends in the next few quarters. These are some of the charts I'll be paying attention to.
---
Read More: