2 minute read / Mar 24, 2023 / fundraising /data analysis /
The Hardest Round to Raise in 2023
The hardest round to raise so far in 2023 is the Series B. Although, all the early & mid-stage rounds have fallen to levels not seen for 5-10 years.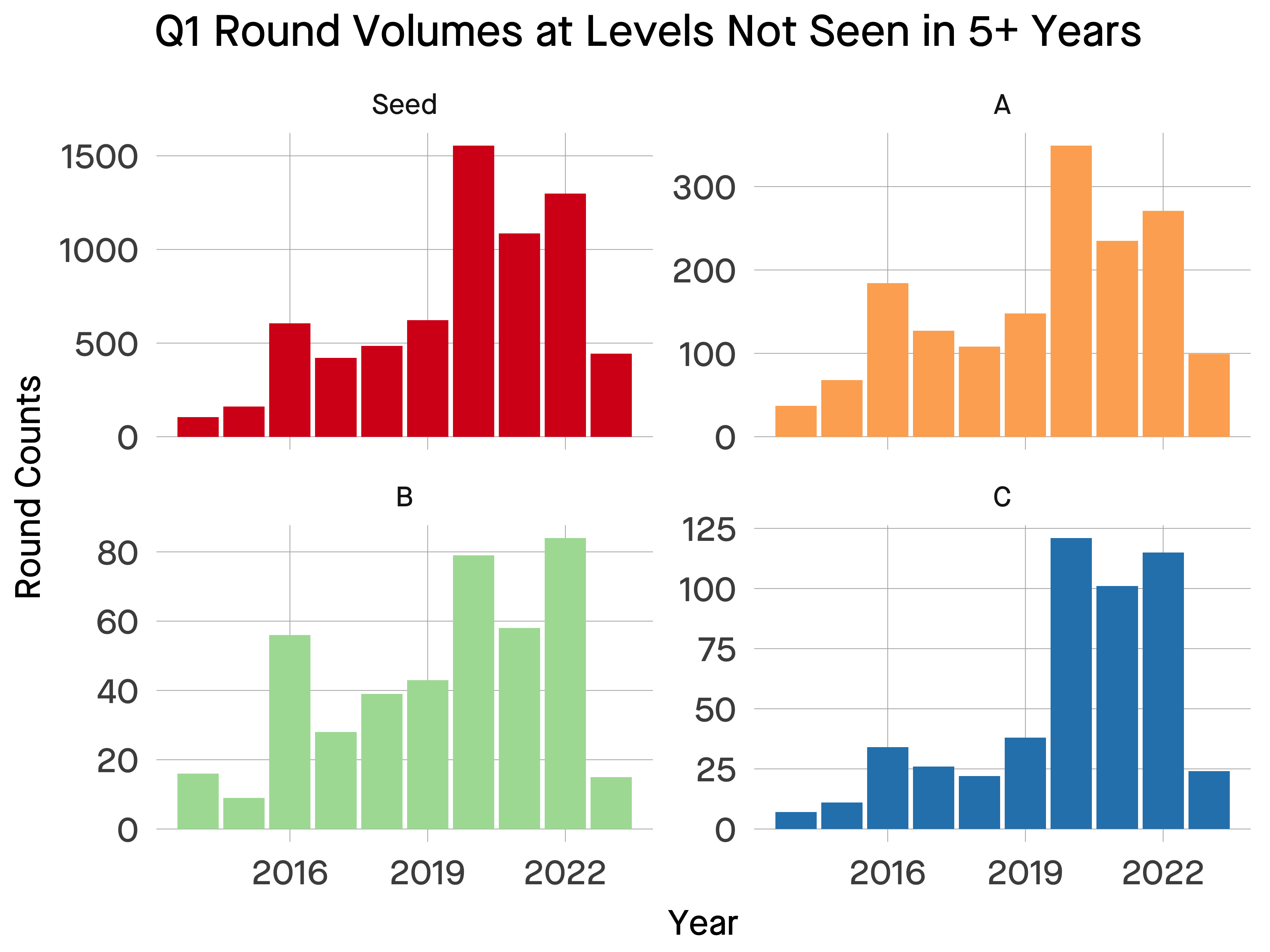 Q1 volumes by year show broad declines across early-stage venture capital. Seeds peaked at 1500 in Q1 of 2020 falling to 155 in Q1 of 2023.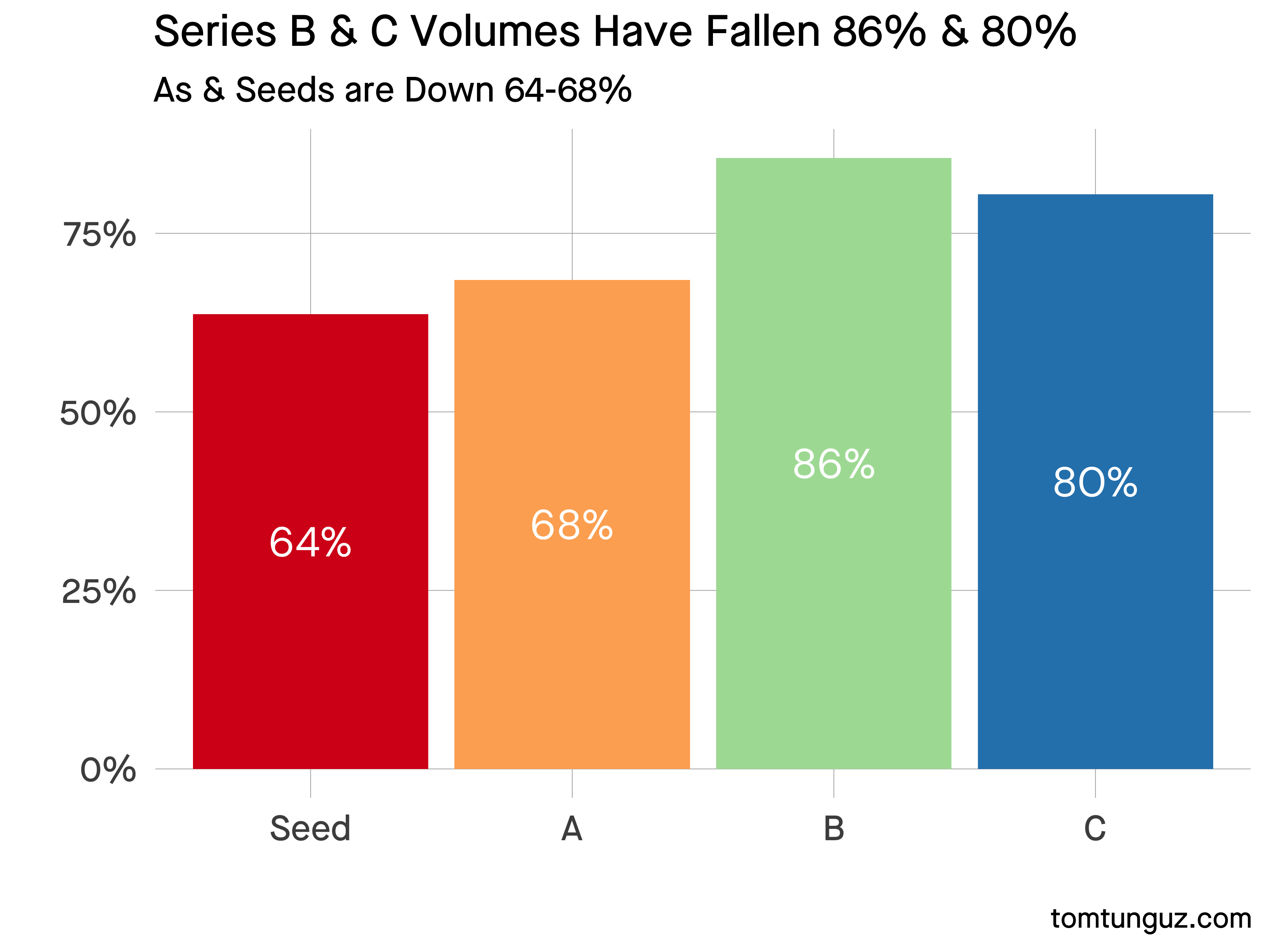 Seeds fell 64%; As 68%; Bs 86% & Cs 80% of last year's round counts.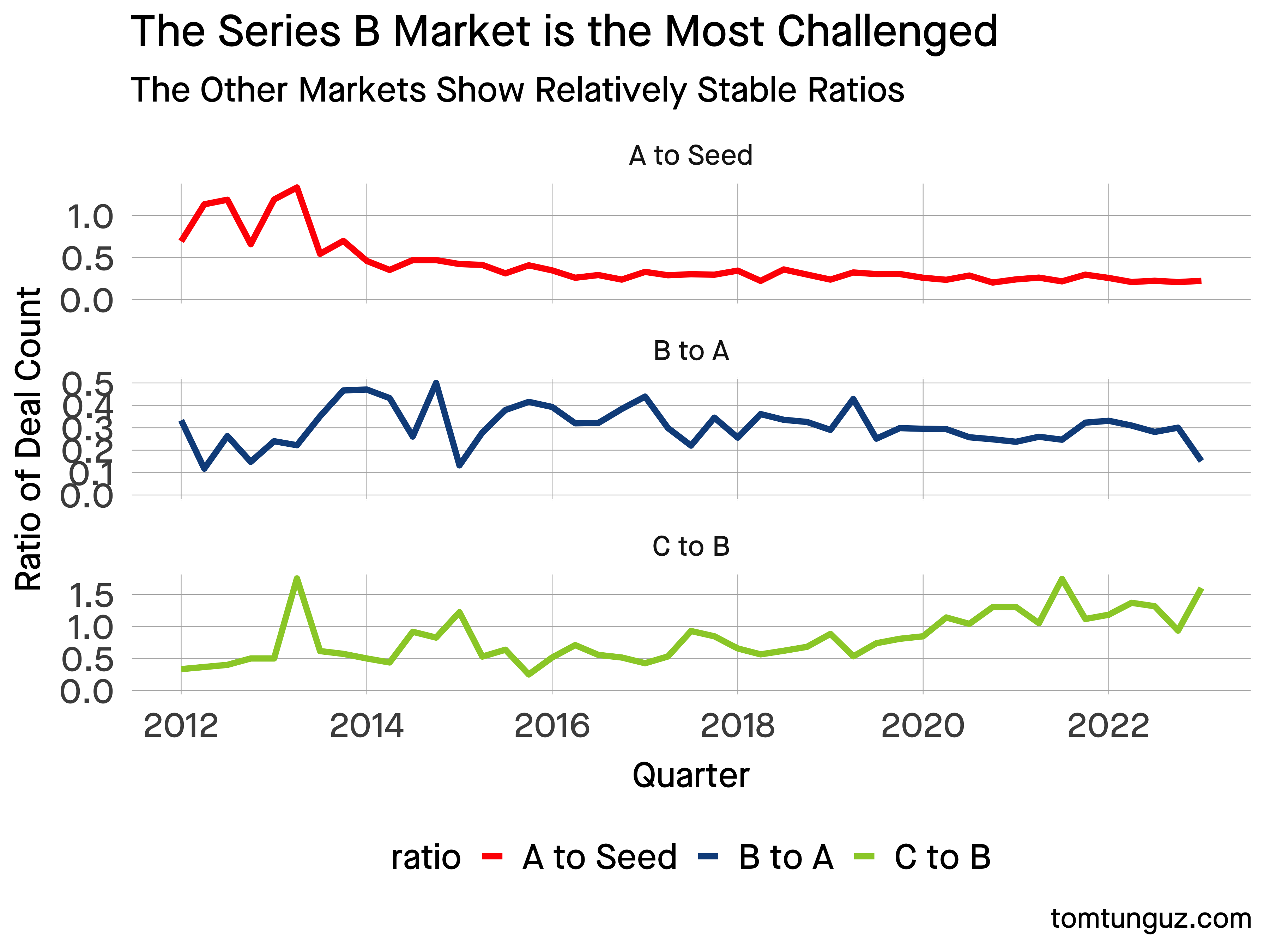 Examining the ratios of rounds, we can assess where capital is flowing. The ratio of As to seeds has held constant. So has Cs to Bs has increased, but Bs to As has dropped sharply.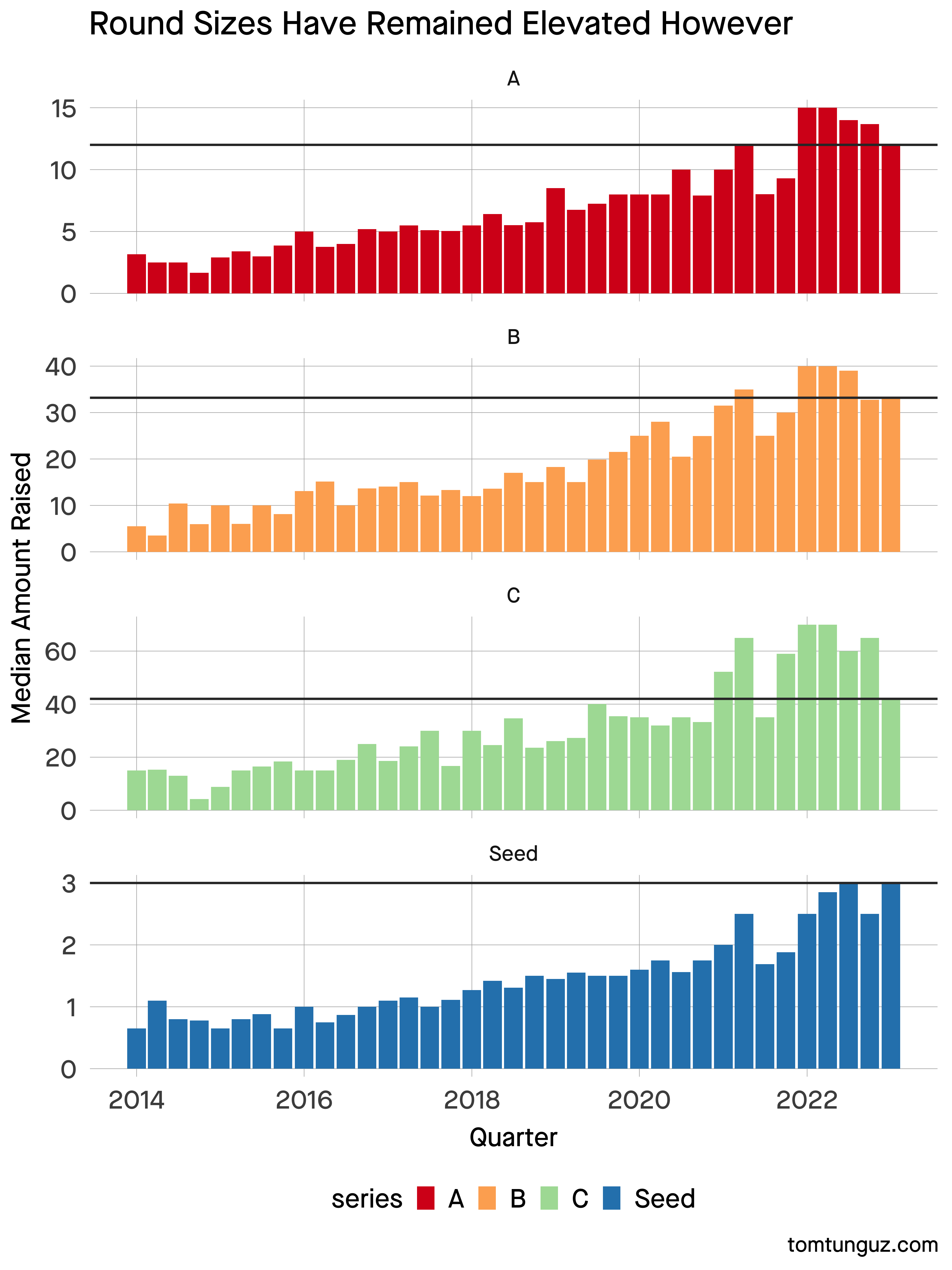 Median round sizes are relatively constant, still only down 10-15% from decade highs. The companies raising in Q1 possess enough leverage to demand those terms, a signal strength.
Why is the Series B so rare?
First, the market hasn't yet determined the clearing prices for Series B companies. The new pricing norms, the multiples of ARR which declined from 100x ARR, aren't broadly accepted. Fluctuations in the public market challenge investors to underwrite outcomes.
Second, startups who raised Series As in the last 18 months raised the biggest Series As seen since 2000. Flush with cash, there's no need to rush to the private markets to raise more capital, especially when valuations might be lower. Better to grow & wait for terms to improve.
With more time & more comparable transactions clearing the market, we will establish norms. But for now, the mid-stage market is quiet.
---
Read More: