1 minute read / May 28, 2020 / data analysis /trends /startups /
Where are Most Unicorns Headquartered?
Earlier this week, I wrote Californian Dreaming - Is Silicon Valley Still the Best Place to Start a Company, where I analyzed the IPO and M&A trends of venture-backed companies by state. Those metrics are lagging indicators of startup distribution. How will the distribution change with time?
While we can't know the future M&A and IPO of any company in particular, we can try to divine the future by looking at current unicorn distributions.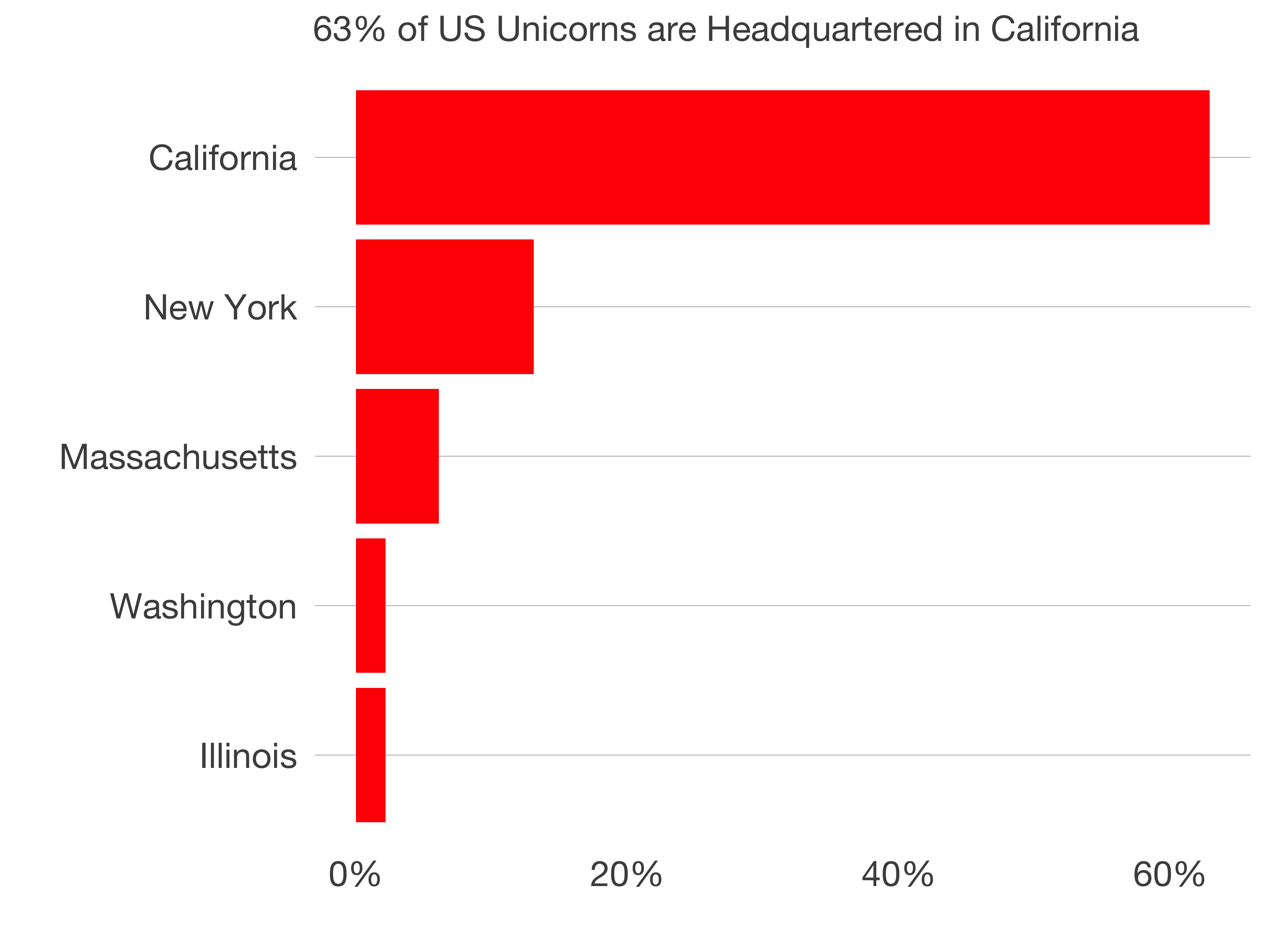 I pulled the unicorn valuation list and analyzed US startups by state. 63% of current unicorns, startup companies valued at $1B or more, are headquartered in California.
79% of unicorn market capitalization accrues to startups headquartered in California. (Unicorn market cap is the last known valuation of the companies).
If recent history has taught us anything, it's that valuations can change on a dime. Barring some sudden shift, these data suggest California's share of significant exit events should at least sustain current levels; and an optimist could argue, further concentrate in California.
---
Read More: