1 minute read / Jul 28, 2022 / office hours /
Office Hours with Bill Binch: Structuring Sales Teams for Success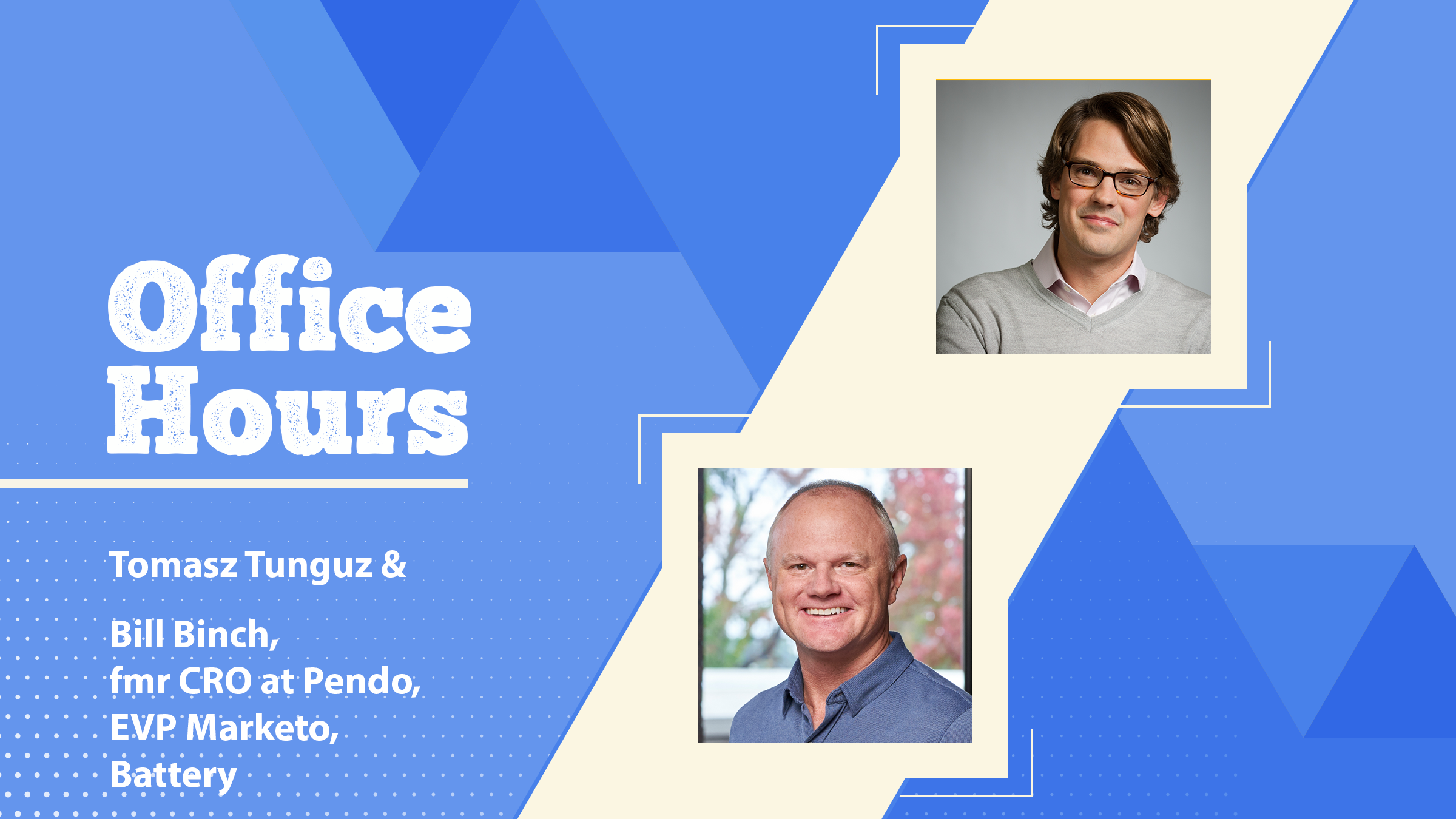 On August 11 at 9:30 AM Pacific time, Office Hours will host legendary sales leader Bill Binch. Bill started his career at Oracle where he rose to VP. He led Marketo sales as EVP of Worldwide Sales. Most recently, Bill led the sales team at Pendo as CRO. Today, he's an operating partner at Battery.
Over the last few weeks, I've been writing about Deliberately Underselling as Sales Strategy. Bill & I have been trading emails about different ways of accomplishing this goal. In addition, many founders & sales leaders have asked questions about the details, the pros & cons, & the alternatives to this strategy.
During this Office Hours, Bill will talk about:
his perspective how sales have changed throughout the last three decades
best practices in structuring sales compensation to achieve different sales strategies
As always, we'll collect questions from the audience during registration & interleave them throughout the conversation. If you're interested to attend, please register here.
---
Read More: