2 minute read / Oct 30, 2022 / sales /financials /data analysis /saas /
Sales Efficiency through Covid : Reading the Tea Leaves for Startups
In 2017, SaaS companies reported their cost of customer acquisition had increased by 65% in the previous five year period.
What happened to these figures during Covid? We can examine the sales efficiency of public software companies to get a sense.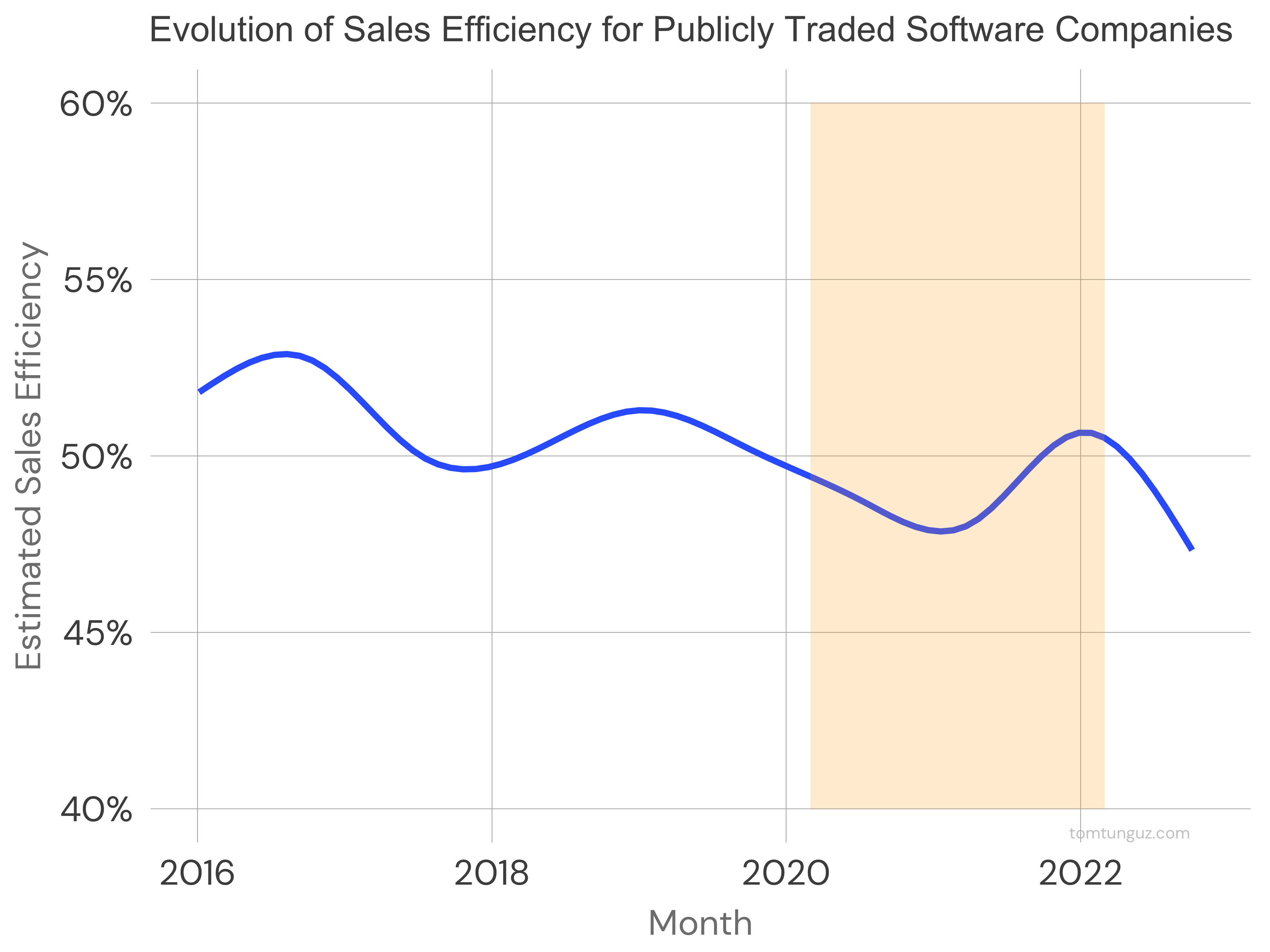 Since 2016, the average public software witnessed its sales efficiency winnowed from 52% to 47%, a decline of about 10%. Covid, marked in the orange rectangle, didn't impact sales efficiency initially.
Remarkably, halfway through lockdowns, software companies found their stride, improving their efficiency by three percentage points. After a two-quarter spike, however, the figure has returned to its previous negative slope.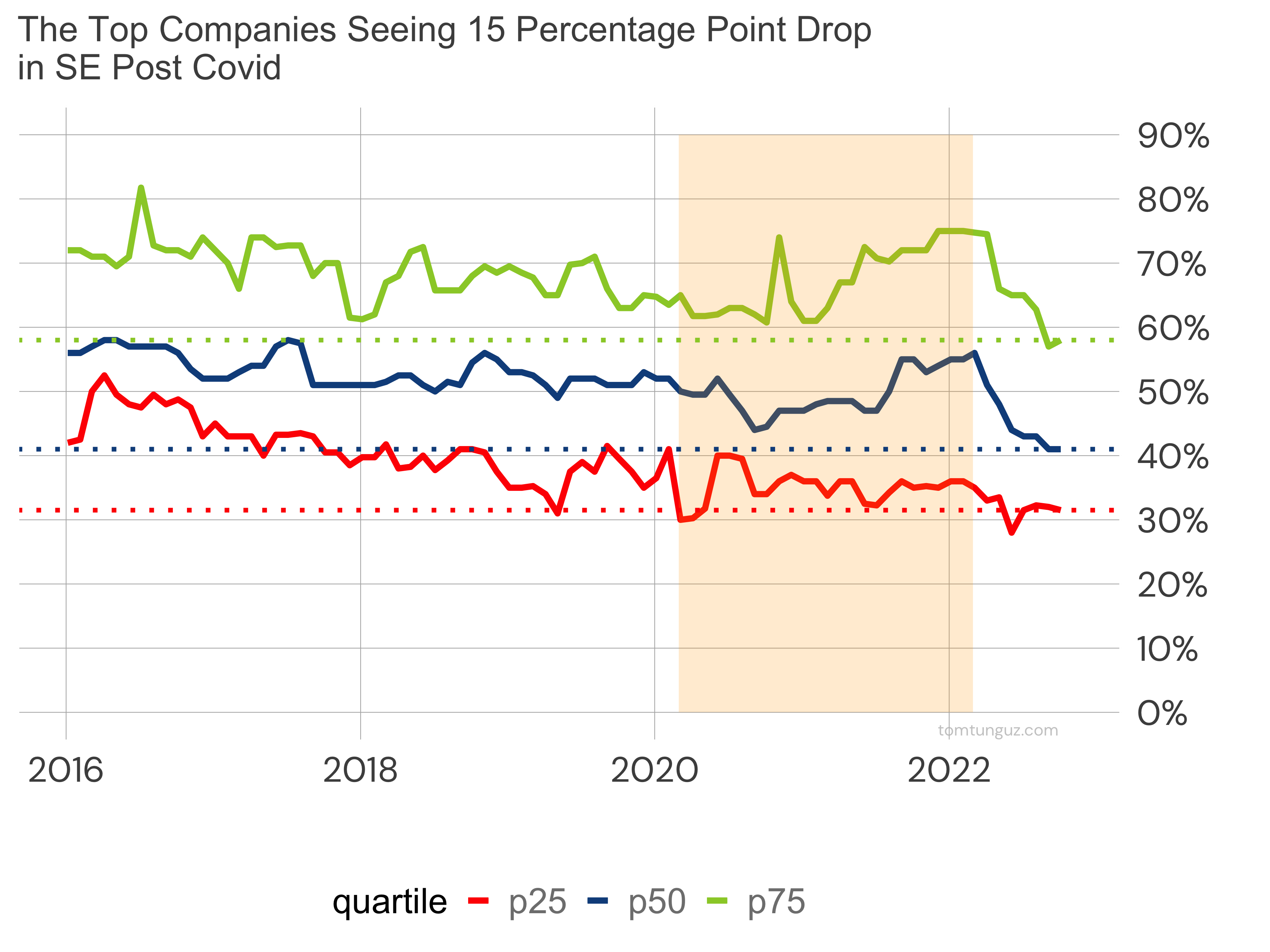 This chart segments the public software companies into the 25th, 50th & 75th percentiles.
I observe a few trends. First, the top & median quartiles benefitted from near five-year highs in sales efficiency during the back half of Covid. The lowest quartile companies didn't.
Second, every quartile now plumbs five year lows. Third, those lows touch the highs of the next rung down; i.e., the current levels of the 75th percentile companies' sales efficiency is equal to the 50th percentile companies in 2016.
What happened? Here's my hypothesis. More competition increases costs of customer acquisition. That won't change until software companies exploit a new sales channel. It's unclear what that could be. Past channels have included web-based software, open-source, mobile app stores & product-led growth.
During the first half of Covid, sales & marketing teams iterated to improve sales efficiency. Hiring stopped. Buyers paused their purchasing until a new equilibrium had been established, perhaps concurrent with viable vaccines.
With newfound confidence on both sides of the virtual sales table, transactions occurred. Teams hired & spent aggressively, given the capital markets insatiable appetite for growth.
Today, the macroeconomic uncertainty & the Fed's interest rate policy to slow the US economy have lengthened sales processes across larger & likely overstaffed sales teams. The resulting pipeline shocks tanked efficiency.
Companies that can buck this trend will be valued at significant premiums to the market - hence the sudden venture capitalist interest in product-led growth motions & Adobe's acquisition of Figma at 50x ARR.
Others who may see declining sales efficiency should trade at lower multiples than before. Sales efficiency correlates to multiples at 55%. Combined with a market whose cost of capital has surged with the Fed Funds rate, these trends will demand teams innovate to create more efficient customer acquisition channels.
---
Read More: