2 minute read / Jun 11, 2019 / exits /data analysis /
Setting the Salesforce/Tableau Acquisition in Context
Yesterday, Salesforce announced it would acquire Tableau for $15.7B. Tableau sells data visualization software and the team has built an incredible business. We analyzed the S-1 in 2014. The company has grown since its public offering to generate about $1.1B in revenue, growing at 29%. Let's put this acquisition in context.
First, it's the third business intelligence related acquisition in the past month. Google announced the Looker acquisition last week. SiSense acquired Periscope Data. And now Salesforce is merging with Tableau. This wave of consolidation in the BI world suggests this is a key area of competition amongst the biggest software companies in the world over the next decade. Collectively, these acquirers have spent $18.4B on these three businesses.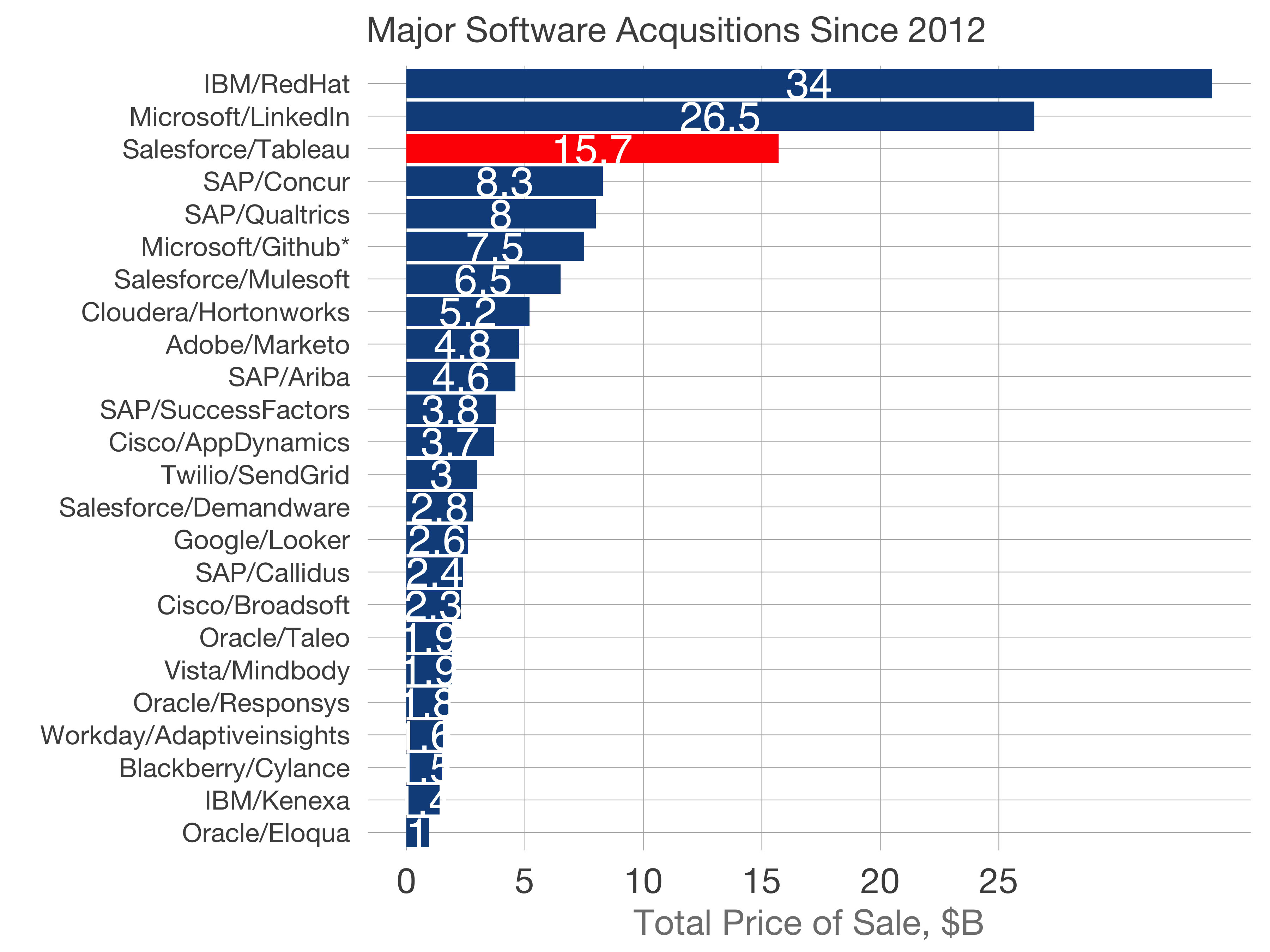 Second, the Salesforce/Tableau acquisition is the third largest software acquisition since 2012, second to Microsoft acquiring LinkedIn and IBM purchasing RedHat.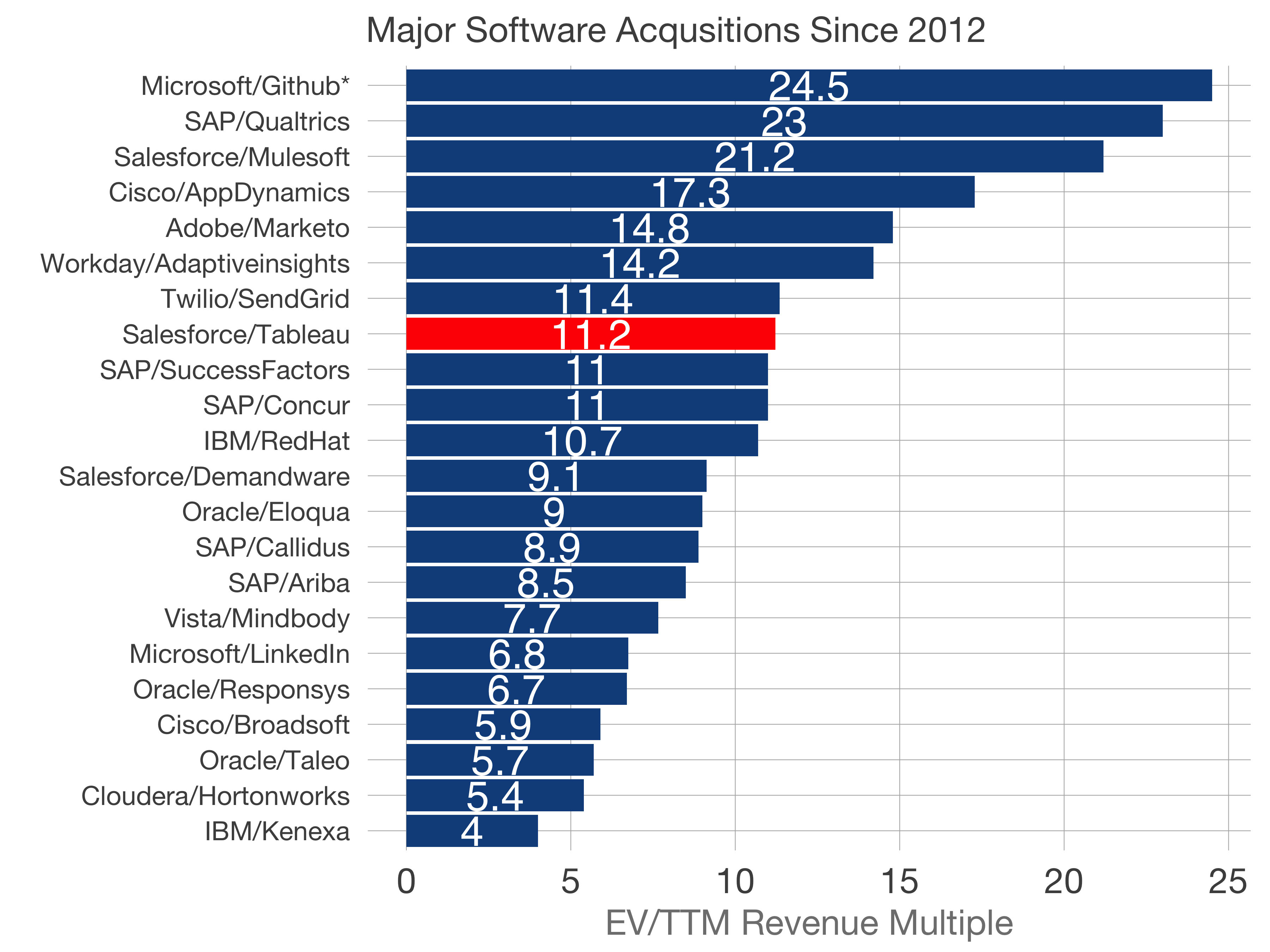 Third, Salesforce paid 11.2x trailing (or last 12 months' revenue) for Tableau, which is the lower middle of the multiples across these transactions. I've included only companies who have disclosed their financials in this data set.
To get a sense of how this price and multiple compares in clearer terms, lets look at multiples vs growth rate. The 2019 mergers are in red. They include Tableau, SendGrid and Hortonworks. Tableau is the middle red dot.
These acquisition multiples are in line with the two previous years of large acquisitions, suggesting that the pricing in the M&A market for the first six months of 2019 hasn't changed materially. The $23.9B in acquisitions suggests that 2019 will be similarly active as 2018, which saw $66B of acquisitions.
It's all good news for startups.
---
Read More: