2 minute read / Sep 2, 2022 / sales /customer success /startups /
200% NDR: What Does it Take to Achieve this Stellar Milestone?
During Bill Binch's Office Hours, he predicted many more software startups would achieve 200% net dollar retention. In other words, the average customer's spend would double each year. I've only seen a handful of companies achieve that mark. The most notable public company is Snowflake which routinely reports NDR of 171%.
Large NDR figures are hugely beneficial to startups. They imply strong product market fit. They provide predictable revenue growth. They result in better capital efficiency, an important metric in this environment.
What would 200% NDR for five years mean for an average customer contract?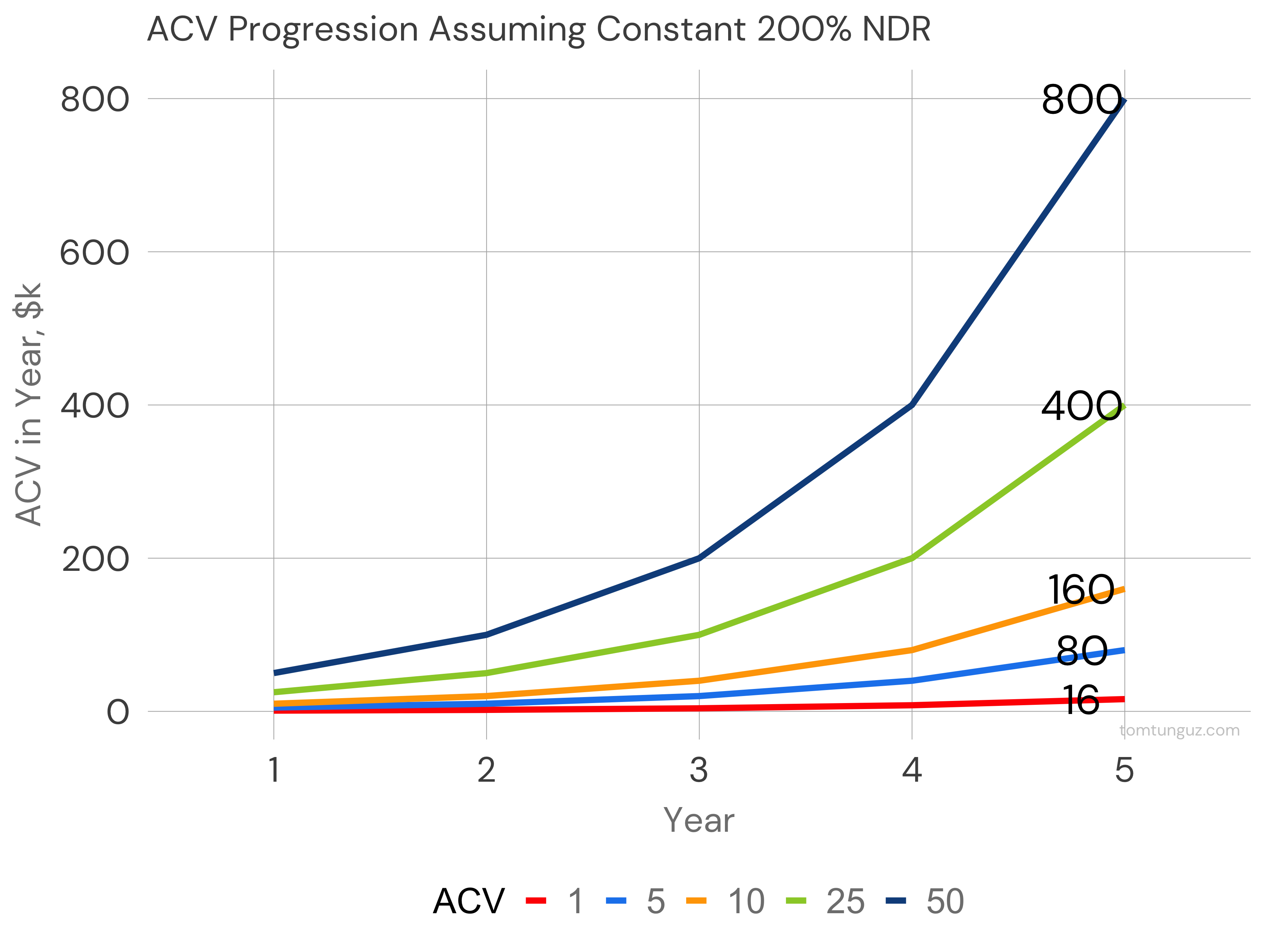 Imagine your current ACV is $1k. Five doublings (five years of 200% NDR) multiplies the ACV by 16 or $16k ACV. The chart shows the growth for other ACVs: $5k, $10k, $25k, $50k.
This ferocious ACV growth doesn't come from wishing. Typically, it starts with a product-led motion landing one or two seats & tracks a sequence like this.
User signs up for a product & pays.
User champions team-wide usage.
Account executive engages the team to help sell to the department.
AE engages a VP or C-level executive to upsell the whole company, an enterprise-license agreement (ELA).
In other cases, cross-selling products drives expansion. Veeva counts fewer than 1500 global potential customers. But since its IPO, the company has increased its average contract value from $780k to $2.15m per customer.
Here's an excerpt from their most recent earnings announcement. Note the emphasis on cross-selling & the relatively small new customer count for a business worth $26b that generates $1.9b annually.
This quarter saw a major milestone with Veeva Vault Quality, as more than 500 customers are now using at least one Vault Quality Suite product, including more than 200 Vault Training customers. Strong momentum in the second quarter included a record 52 Vault Quality customer wins and significant progress on Vault QMS projects with enterprise customers.
The key to sustaining high NDRs is ensuring the majority of the existing customer base continues to expand.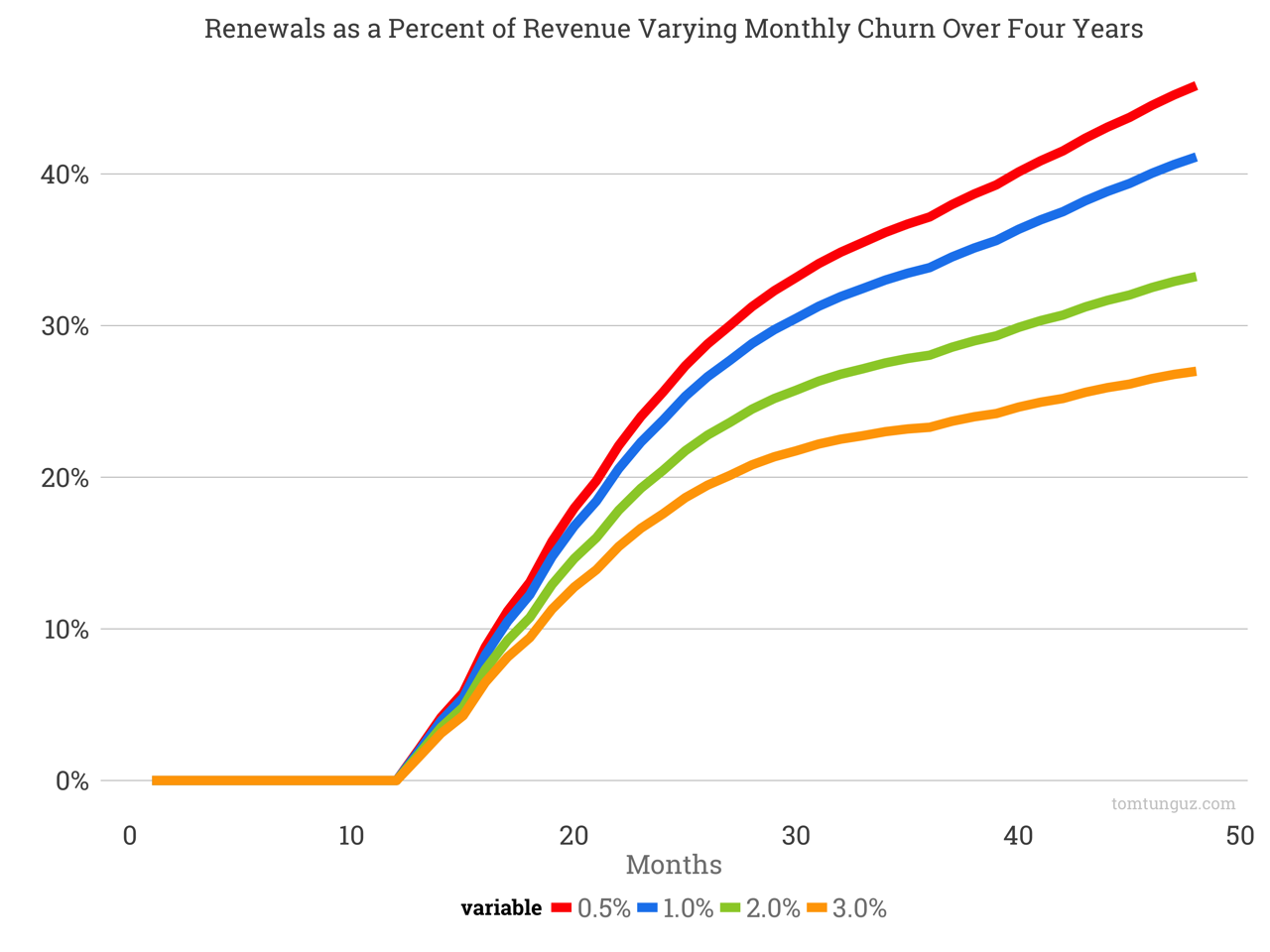 As a company scales, renewal revenue begins to dwarf the new bookings. This is where longer-term product planning comes into play.
Founders & investors alike would revel in a 200% NDR. Like Bill, I hope this prediction comes true.
---
Read More: